JEE Main Exam Centers 2020: National Testing Agency (NTA) has set forth more than 200 cities for the candidates to appear in the JEE Main examination. These JEE Main 2020 Exam Centers are to be selected while filling up the JEE Main Application Form and candidates can only select up to a certain maximum number of JEE Main Exam Centers. There were 246 exam cities for JEE Main in India last year and 9 JEE Main Exam Centers located outside of India. Candidates must make sure they choose a JEE Main 2020 Exam Center considering factors such as reachability, familiarity, and so on.
Didn't score well in JEE MAIN don't lose hope apply for Other Top Private Universities in India

Jain University Admissions Open
Apply Now!!
SOA University Admissions Open
Apply Now!!
KIITEE 2019 Admissions (Zero Application Fee)
Apply Now!!
SRM Andhra Pradesh Admissions Open
Apply Now!!
Subscribe For Latest Updates
Subscribed Successfully.
Already Subscribed.
In this article, readers will learn about the JEE Main Exam Centers 2020, its release dates, previous year exam centers, and other important details.
JEE Main Exam Centers 2020 Release Dates
National Testing Agency (NTA) will allot candidates their respective exam cities for the JEE Main Paper I and JEE Main Paper II, tentatively, in the month of October 2019 for the January session JEE Main 2020 Examination. NTA will also be releasing the date and shifts for the candidates corresponding to their JEE Main Exam Centers 2020.
Check the tentative schedule below;
Didn't score well in JEE MAIN don't lose hope apply for Other Top Private Universities in India

Jain University Admissions Open
Apply Now!!
SOA University Admissions Open
Apply Now!!
KIITEE 2019 Admissions (Zero Application Fee)
Apply Now!!
SRM Andhra Pradesh Admissions Open
Apply Now!!
Important NOTE:
469 companies offered 5684 jobs to SRM University Students You too can be one of them? – SRM 2019 Application Form has been Released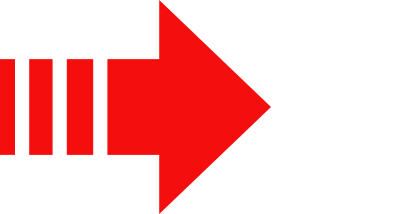 MAKE SURE YOU APPLY
<==Click Here!!
| | | |
| --- | --- | --- |
| S. No. | Events | Dates |
| 1 | JEE Main 2020 Exam | January and April 2020 |
| 2 | Announcement of Exam Cities | October 2019 and March 2020 |
| 3 | Release of JEE Main Admit Card | December 2019 and March 2020 |
How to Check the JEE Main Exam Center 2020
After being allotted the JEE Main Exam Centers, candidates can check their respective allotted JEE Main Exam Center from the official website. Here is how a candidate can check the JEE Main Exam Center 2020.
Go to the official website of NTA: nta.ac.in
Locate the link to check the NTA JEE Main Exam Centers
Enter in the Application Number and Captcha
The Date, Timings, and Exam Centre will be displayed on the screen
JEE Main Exam Centers 2020
Given below are is the previous year list of JEE Main Exam Centers which the candidates had options to choose from. There were roughly 246 cities in India and 9 centers outside India. Candidates had to choose from those given NTA JEE Main Exam Centers while they were registering for the JEE Main Examination.
Check out the list of JEE Main Exam Centers below.
State
City
Code
Arunachal Pradesh
Itanagar
AL01
Naharlagun
AL02
Dibrugarh
AM01
Guwahati
AM02
Jorhat
AM03
Assam
Silchar (assam)
AM04
Tezpur
AM05
Andaman & Nicobar
Port Blair
AN01
Anantapur
AP01
Bapatla
AP02
Bheemavaram
AP03
Chirala
AP04
Chittoor
AP05
Eluru
AP06
Guntur
AP07
Kadapa
AP08
Kakinada
AP09
Kurnool
AP10
Nellore
AP11
Ongole
AP12
Andhra Pradesh
Rajahmundry
AP13
Srikakulam
AP14
Tadepalligudem
AP15
Tirupati
AP16
Vijayawada
AP17
Visakhapatnam
AP18
Vizianagaram
AP19
Aurangabad (bihar)
BR01
Bhagalpur
BR02
Biharsharif
BR03
Darbhanga
BR04
Gaya
BR05
Bihar
Muzaffarpur
BR06
Patna
BR07
Purnea
BR08
Chhattisgarh
Bhilai/Durg
CG01
Bilaspur
CG02
Raipur
CG03
Chandigarh (ut)
Chandigarh
CH01
Daman & Diu (ut)
Daman & Diu
DD01
Delhi/New Delhi
Delhi
DL01
Dadra & Nagar Have
Dadra Nagar Haveli
DN01
Ahmedabad
GJ01
Anand
GJ02
Bhavnagar
GJ03
Gandhinagar
GJ04
Godhra
GJ05
Jamnagar
GJ06
Junagarh
GJ07
Mehsana
GJ08
Gujarat
Patan
GJ09
Rajkot
GJ10
Surat
GJ11
Vadodara
GJ12
Valsad
GJ13
Goa
Panaji/Madgaon
GO01
Bilaspur (hp)
HP01
Dharamshala
HP02
Hamirpur (hp)
HP03
Kangra
HP04
Himachal Pradesh
Palampur
HP05
Shimla
HP06
Solan
HP07
Ambala
HR01
Bahadurgarh
HR02
Faridabad
HR03
Gurugram
HR04
Hisar
HR05
Haryana
Karnal
HR06
Kurukshetra
HR07
Panipat
HR08
Sonepat/Murthal
HR09
Bokaro
JH01
Dhanbad
JH02
Jharkhand
Jamshedpur
JH03
Ranchi
JH04
Baramulla
JK01
Jammu
JK02
Jammu & Kashmir
Samba
JK03
Srinagar
JK04
Bagalkot
KK01
Belgaum
KK02
Bellary
KK03
Karnataka
Bengaluru
KK04
Bidar
KK05
Devanagere
KK06
Dharwad
KK07
Gulbarga
KK08
Hassan
KK09
Hubli
KK10
Kolar
KK11
Mangaluru
KK12
Manipal
KK13
Mysore
KK14
Shivamogga(Shimoga)
KK15
Tumkur
KK16
Udupi
KK17
Alappuzha
KL01
Angamaly
KL02
Chenganur
KL03
Ernakulam
KL04
Idukki
KL05
Kanjirappally
KL06
Kannur
KL07
Kasaragod
KL08
Kollam
KL09
Kothamangalam
KL10
Kottayam
KL11
Kerala
Kozhikode
KL12
Malapuram
KL13
Moovattupuzha
KL14
Palakkad
KL15
Pathanamathitha
KL16
Thiruvananthapuram
KL17
Thrissur
KL18
Lakshadweep (ut)
Kavarrati
LD01
Meghalaya
Shillong
MG01
Manipur
Imphal
MN01
Balaghat
MP01
Betul
MP02
Bhopal
MP03
Chhatarpur
MP04
Chhindwara
MP05
Gwalior
MP06
Indore
MP07
Jabalpur
MP08
Khargaon
MP09
Mandsur
MP10
Madhya Pradesh
Rewa
MP11
Sagar
MP12
Satna
MP13
Shahdol
MP14
Ujjain
MP15
Vidisha
MP16
Ahmednagar
MR01
Akola
MR02
Amravati
MR03
Aurangabad (mr)
MR04
Beed
MR05
Bhandara
MR06
Bhusawal
MR07
Buldana
MR08
Chandrapur
MR09
Dhule
MR10
Gadchiroli
MR11
Gondia
MR12
Jalgaon
MR13
Kolhapur
MR14
Latur
MR15
Mumbai/Mumbai Suburban
MR16
Nagpur
MR17
Nanded
MR18
Nasik
MR19
Navi Mumbai
MR20
Maharashtra
Parbhani
MR21
Pune
MR22
Raigad
MR23
Ratnagiri
MR24
Sangali
MR25
Satara
MR26
Solapur
MR27
Thane
MR28
Wardha
MR29
Washim
MR30
Yavatmal
MR31
Mizoram
Aizwal
MZ01
Dimapur
NL01
Nagaland
Kohima
NL02
Angul
OR01
Balasore
OR02
Berhampur
OR03
Bhubaneswar
OR04
Cuttack
OR05
Odisha
Dhenkanal
OR06
Jeypore
OR07
Rourkela
OR08
Sambalpur
OR09
Amritsar
PB01
Bathinda
PB02
Fathegarh Sahib
PB03
Punjab
Jalandhar
PB04
Ludhiana
PB05
Mohali
PB06
Pathankot
PB07
Patiala
PB08
Phagwara
PB09
Ropar
PB10
Sangrur
PB11
Puducherry (ut)
Puducherry
PO01
Ajmer
RJ01
Alwar
RJ02
Bharatpur
RJ03
Bhilwara
RJ04
Bikaner
RJ05
Jaipur
RJ06
Jodhpur
RJ07
Rajasthan
Kota
RJ08
Sikar
RJ09
Sriganganagar
RJ10
Udaipur
RJ11
Sikkim
Gangtok
SM01
Tripura
Agartala
TA01
Hyderabad
TL01
Karimnagar
TL02
Khammam
TL03
Mahabubnagar
TL04
Telangana
Nalgonda
TL05
Ranga Reddy
TL06
Warangal
TL07
Chennai
TN01
Coimbatore
TN02
Cuddalore
TN03
Dindigul
TN04
Kanchipuram
TN05
Kanyakumari
TN06
Karur
TN07
Madurai
TN08
Nagarcoil
TN09
Namakkal
TN10
Salem
TN11
Tanjore
TN12
Thoothukudi
TN13
Tamil Nadu
Tiruchirappalli
TN14
Tirunelveli
TN15
Tiruvallur
TN16
Tiruvannamalai
TN17
Vellore
TN18
Villipuram
TN19
Virudhunagar
TN20
Dehradun
UK01
Uttarakhand
Haldwani
UK02
Haridwar
UK03
Nainital
UK04
Pantnagar
UK05
Roorkee
UK06
Agra
UP01
Aligarh
UP02
Allahabad
UP03
Bareilly
UP04
Bulandshar
UP05
Faizabad
UP06
Ghaziabad
UP07
Gorakhpur
UP08
Greater Noida/Noida
UP09
Jhansi
UP10
Kanpur
UP11
Uttar Pradesh
Lucknow
UP12
Mathura
UP13
Meerut
UP14
Moradabad
UP15
Muzaffarnagar
UP16
Sitapur
UP17
Varanasi
UP18
Asansol
WB01
Bardhman
WB02
Darjeeling
WB03
Durgapur
WB04
Haldia
WB05
Hooghly
WB06
Howrah
WB07
West Bengal
Kalyani
WB08
Kharagpur
WB09
Kolkata
WB10
Siliguri
WB11
Outside India
Bahrain
ZZ01
Colombo
ZZ02
Doha
ZZ03
Dubai
ZZ04
Kathmandu
ZZ05
Muscat
ZZ06
Riyadh
ZZ07
Sharjah
ZZ08
Singapore
ZZ09
How to choose a good JEE Main 2020 Exam Centre?
While there are numerous JEE Main exam centers for the candidate to choose from, it is must for the candidate to carefully choose an exam center. But, what are these points that the candidate must keep in mind while choosing an exam center? Read further to know.
The JEE Main exam center should be near your location. This will help the candidate to reach the center on time or before time.
Candidates must choose an accessible center within maximum 30 kilometers. If the exam center distance is more than this distance, it will become problematic for the candidate
Candidate must be familiar with the area of the JEE Main 2020 exam center. In case, he/she isn't familiar with the area, the candidate must visit the exam center a week before.
The exam centers are allotted on the first come, first serve basis. Therefore candidates must make sure to choose the exam center as soon as the list is released.