JEE Main 2020 Exam Day Guidelines: NTA JEE Main 2019 Examination will be an online computer-based examination that will be held from 6th to 11th January 2020 in two shifts per day. Regarding the instructions to take the JEE Mains, NTA has released replica for the candidates in their official website. Candidates must read this article carefully as it contains a lot of serious stuff regarding "How to take the JEE Main 2020 Examination?"
Check Eligibility For NTA JEE Main Exam
With just a few days left for the most-sought-after engineering entrance examination, candidates must be worrying about issues like "What is the dress code for JEE Mains 2020?"; "What to carry for the JEE Main 2020 Examination?"; and so on. These questions do trouble students, and from time to time, they need a thorough remainder regarding the JEE Main 2020 Dress Codes, important documents to carry along for JEE Main 2020, what not to carry for to the JEE Main 2020 Examination Hall, and so on. Since candidates need to be focused on their Exam Preparation, this article will help will take the pleasure to assist each and every candidate with the appropriate solutions to above-mentioned issues.
JEE Main 2020 Exam Timings
First things first, candidates need a reminder about the JEE Main 2019 Exam Schedule for the April session. Also, they must not forget to carry their JEE Main 2020 Admit Card to the exam centre. The National Testing Agency will be conducting the Joint Entrance Examination (Main) – January & April 2020 in Computer Based Test mode at different centres located in 273 cities throughout the country and abroad from 6th to 11th January 2020. Candidates are advised to download their respective JEE Main Admit Cards from the official website of NTA while it's still available.
Regarding the JEE Main Exam Timings, candidates must be aware that the JEE Main Examination will take place in two shifts. The detailed timings are as given below.
| | | |
| --- | --- | --- |
| Details | First Shift | Second Shift |
| Timings of Examination | 09:30 am to 12:30 pm | 14:30 pm to 17:30 pm |
| Duration of Examination | 3 Hours | 3 Hours |
| Entry in the Examination Venue | 07:30 am up to 08:30 am | 12:30 pm up to 13:30 pm |
| Entry in the Examination Hall | 08:45 am to 09:00 am | 13:45 pm to 14:00 pm |
| Checking of Admit Cards by the Invigilators | 09:00 am to 09:15 am | 14:00 pm to 14:15 pm |
| Timings to be seated in the examination hall | 09:15 am | 14:15 pm |
| Instructions by the invigilators | 09:15 am to 09:25 am | 14:15 pm to 14:25 pm |
| Test commences | 09:30 am | 14:30 pm |
| Test concludes | 12:30 pm | 17:30 pm |
What to carry for the JEE Main 2020 Examination?
Candidates must carry these following documents to the JEE Main 2019 Examination Venue.
JEE Main 2019 Admit Card – Candidates must download the NTA JEE Mains Admit Card from the NTA's website. Note down the following as indicated on the Admit Card – Reporting Time at Centre; Gate Closing time of Centre; Date of Examination; Shift and Timings of Test; Venue of Test. Without the Admit Card candidates will not be allowed inside the JEE Main Examination Hall.
Identity Proof/Card – JEE Main aspirants have to carry a valid ID proof such as College/School ID Card, Driving License, Aadhaar Card and Passport.
One Passport size photograph (same as uploaded with the Online Application Form) to be pasted on the Attendance Sheet at the Centre.
PwD certificate issued by the Competent Authority, if claiming the relaxation under PwD category. Candidates with Physical Disability are requested to report early for facilitation during entry.
Candidates are advised to visit the examination venue well in advance so as to become acquainted with the location and route. This will help candidates to not get caught up in the hassle of finding the exam centre on the day of the JEE Main Examination.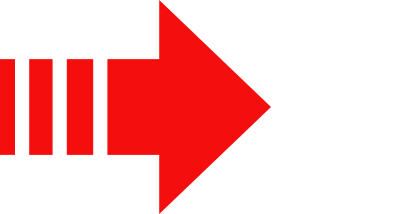 Click Here to Check your Exam Centre Now
Candidates must reach the venue of the Test at the Reporting Time mentioned in the Admit Card. If by chance, any candidate reports beyond the Gate Closing time of Centre, they will not be allowed to enter the Test venue. Instructions have been issued for strict compliance.
Instructions for Candidates Regarding JEE Main 2020
Candidates must reach well ahead of the gate closing time because if candidates will not be allowed inside the venue after the gates are closed.
All the candidates should be in possession of all the relevant documents such as Admit Card and ID Proofs with them.
No candidate will be allowed to take with them any sort of fancy objects.
Candidates must not carry any pen or pencil to the exam venue.
No gadgets such as phone, pager, or calculator are allowed inside the exam premises.
Any sort of watches is not allowed inside the exam premise as there will be wall clocks in the exam rooms.
Candidates will only be allowed to leave after the exam time is over.
What to wear during the JEE Main 2020 Examination? / JEE Main 2020 Dress code
There is no formal notification from NTA regarding any JEE Main Dress Code. However, it is strongly advised to wear something light and not too complicated. Candidates appearing in the locations with lower degree temperature can wear clothes in accordance to the weather. Anyhow, it is advised to wear something simple and formal. There is a possibility that candidates might be asked to keep their belts outside the examination halls.
Code of Conduct at the JEE Main 2020 Examination Hall
Candidates who will be appearing in the JEE Main 2020 examination should maintain perfect silence and should behave in a civilised manner throughout. Any sort of hooliganism will not be tolerated and it will be subject to strict actions from the part of the authorities. Candidates, during the examination, must not engage in conversations with fellow candidates and should not break the student moral code. Any sort of ill behaviours such as cheating or copying will not be tolerated and candidates will be debarred from appearing in the examination.
How to take the Online JEE Main 2020 Examination?
For the first time, JEE Mains will be held in the online mode, and NTA has arranged several facilities such as JEE Main Test Practice Centres (TPCs) and Online JEE Main Mock Tests for candidates to become acquainted with the exam taking norms. Given below are the instructions for taking the Online JEE Main Examination.
Candidates will have to log in the allotted computer on the directions of the invigilators.
Upon logging in candidates can start the exam from the specified time
There will be detailed instruments that candidates will have to read before starting their examination.
Candidates will have to select their preferred language
Description of each answer will display like Green for a marked question, Red for the unmarked question, Grey for questions not visible,  Violet with the * sign for a reviewed question along with answers for evaluation, Violet without a sign for reviewed questions.
Candidates can check the status of the questions on the screen itself
There will be time displayed on the screen in which the candidate has to finish the examination.
NTA JEE Main Centre Locator 2020
NTA has released a facility of JEE Main Examination centre Locator in their official website for the candidates in order to help them find the way towards their JEE Main Exam centre. Candidates can go to the official website of NTA and locate the "centre Locator" link. Candidates, then, can enter in their allotted examination centre and check out the route via Google Map.
JEE Main Mock Test 2020
National Testing Agency (NTA) has provided the facility of JEE Main Mock Tests for the candidates, and they can take them in either online mode or offline mode. JEE Main Mock Test 2019 is available on the official website of NTA. This will be a good opportunity for the candidates who would like to practice for the JEE Mains with a proper exam like the setup. Candidates will be acquainted with the exam pattern, types of questions, answering modes available, norms and procedures involved in a computer-based examination, and so on. To register for the JEE Main 2020 Mock Test, candidates can simply enroll with their Google account or Facebook account or even with their phone number. JEE Main Mock Test is recommended to all the candidates preparing for the upcoming JEE Mains.
JEE Main Test Practice centres 2020
MHRD and NTA had come up with this idea of providing a live test like atmosphere for the candidates who will be appearing for the JEE Mains 2020. This facility known as Test Practice centre was a success as it went through trials and test runs. This is an interesting opportunity for the candidates belonging to the rural backgrounds and JEE Main aspirants with no experience whatsoever with the computer-based online test norms. JEE Main Test Practice centres are now open to candidates willing to practice for the upcoming examination with an actual exam like the setup. Candidates must get registered for the same.
It is to be noted that a recent notice released by the NTA says that TPC facility is open to very limited number of candidates, and, since short on accommodations, only the candidates who are in real need to practice need to proceed with the registrations. Registration process is simple and straight forward; candidates will have to enter in their name, email, mobile number, state, district, and pin code.