JEE Main Application Form 2019: National Testing Agency (NTA) will be conducting the JEE Main exam for the session of 2019. The Application Form has been released on the official website of NTA and jeemain.nic.in and candidates are required to fill up the form in completion. NTA has released the JEE Main 2019 Information Brochure along with that the complete Application Form format. Candidates can check the complete format of JEE Main 2019 Application Format below.
Check Eligibility For NTA JEE Main Exam
Don't forget to read details about NTA JEE Main 2019 Admit Card releasing on 20th March 2019.
JEE Main 2019 Form Format
Authentication Form
Admission Open 2023

Uttaranchal University Admission Open
Apply Now!!
Candidates have to fill in various details like nationality, state of eligibility, name, date of birth, gender, etc. which will establish authenticity of the candidate.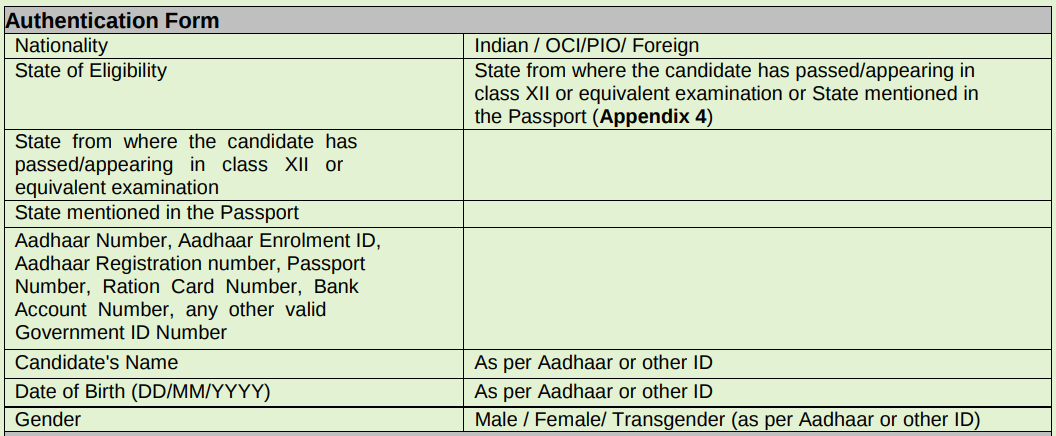 Exam Details
Here, each candidate must provide the correct details of JEE Main 2019 for which they are appearing. Candidates can select any 4 exam centers in the order of preference.


Personal Details
In this section, aspirants must enter personal details like parents name, category, address, mailing address, etc.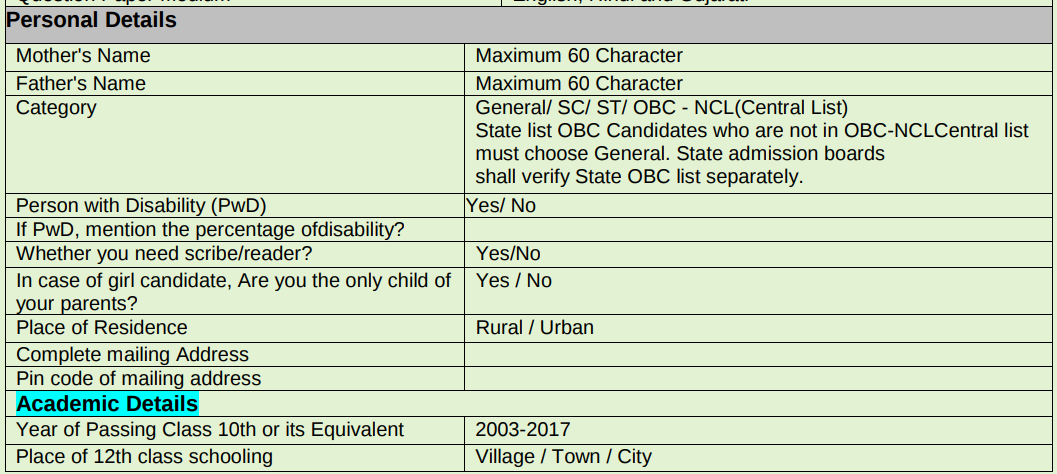 Academic Details
This section will require the candidate to enter their class 12th qualifying examination details like the year of passing, the name of school board, type of institution, mode of preparation, etc.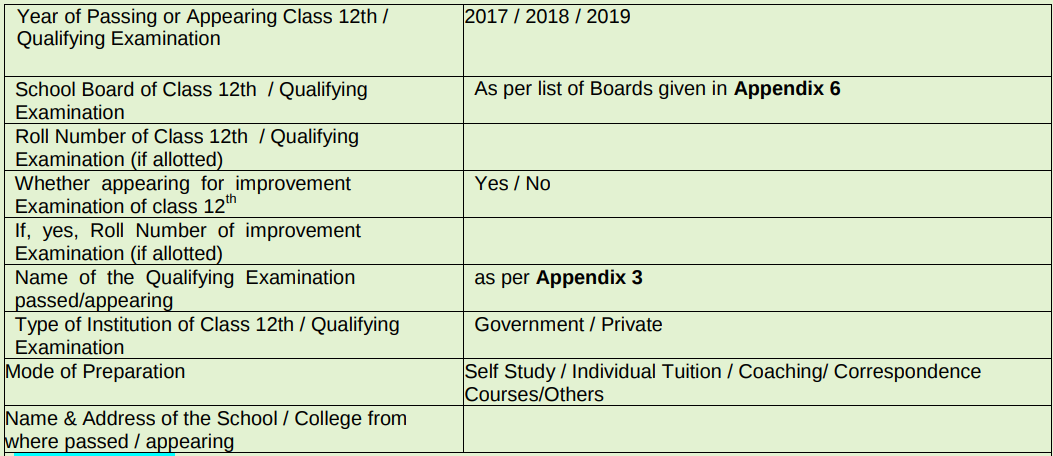 Contact Details
Candidates must enter their correct contact details. And try and provide a landline number in case of emergency.


Guardian Details
Here, students have to provide details about their parents/ guardian.

Documents to be uploaded
Uploading of scanned images must be done in only correct specifications. Incorrect uploaded images will lead to rejection of the application form.


Status of receipt of Online Application Form with Fee:
Information regarding the applications of candidates received with fees will be put on the NTA"s website on 17.12.2018 along with their Roll Nos, Centres, Date and Shift of Examination. The candidature of the
candidate, whose fees has not been received upto the prescribed last date, will not be considered for the
examination.
In case the particulars of the candidate is not shown in the final list of candidates on the NTA"s website on 17.12.2018 and the candidate has paid the fee, the candidate should approach the Help Line between 10:00 a.m. to 5:00 p.m. from 17.12.2018 to 23.12.2018 with the following documents for considering his/her candidature for the examination:
Proof of fee paid (Photocopy of transaction slip of fees paid through Debit/ Credit Card and Net Banking). In case, the fee has not been remitted within the prescribed last date, the application would be treated as incomplete/unsuccessful and it shall not be considered.
Print out of the Confirmation Page.
No request regarding non-receipt of Online Application Form would be entertained by the NTA after 23.12.2018.
Candidates are advised to keep visiting the NTA"s website regularly for latest updates.
Candidates should check their e-mails on the given e-mail address and SMS in their Mobile No. for latest updates and information
JEE Main 2019 Important Links