Didn't score well in JEE MAIN don't lose hope apply for Other Top Private Universities in India

Jain University Admissions Open
Apply Now!!
SOA University Admissions Open
Apply Now!!
KIITEE 2019 Admissions (Zero Application Fee)
Apply Now!!
SRM Andhra Pradesh Admissions Open
Apply Now!!
AEEE Slot Booking 2020 – Candidates interested in appearing for the AEEE 2020 Computer Based Exam will be asked to select slots for appearing in the AEEE 2020 Examination. This procedure known as AEEE Slot Booking 2020 will be facilitated for the candidates during the month of April 2020. Candidates will have to select date and shift for their upcoming AEEE 2020 Examination through online slot booking management system. It is through the AEEE Slot Booking that the candidate can procure the AEEE Admit Card as the AEEE Hall Tickets will be generated in accordance with the candidate's slot preferences. For the ones that miss out on AEEE Slot Booking, theirs will be decided by the authorities.
Check Eligibility For AEEE Exam
In this article, read about the AEEE Slot Booking 2020, its important dates, slot booking procedure, and other important details.
AEEE Slot Booking 2020
A candidate appearing for the AEEE 2020 Computer Based Test can submit three preferences from the list of cities.
Examination will be conducted in a centre in these cities, provided there are sufficient numbers of candidates.
The preferences submitted by the candidate are only indicative and a guide to the university for deciding the number of cities & centres.
A candidate will be allotted one out of three preferred cities, preferably the first preferred city.
If exam cannot be conducted at the first preference of a candidate, he / she will be allotted to second / third preference as applicable. University will put all the efforts to conduct examination at all the cities.
If any city in the list is cancelled due to very less registrations, the candidates who have opted for that city will be allotted another nearest city and the same will be informed to the candidates by email.
The registered candidates can select "Date and Time Slot" of their choice, subject to availability, by visiting the university website prior to the last date. This process is called AEEE Slot Booking 2020. Test Centre, Number of days and Number of operating slots in a day will be finalized based on the number of candidates for a particular city.
Important Dates for AEEE Slot Booking 2020
Amrita Vishwa Vidyapeetham or Amrita University will open the AEEE Slot Booking window during the first week of April 2020. Candidates will have the provision of booking slots for their AEEE 2020 Exam till the 3rd week of April 2020. Moreover, it is advised to the candidates that they become aware of the complete AEEE 2020 Exam dates and schedule so as to not miss out any important events.
| | | |
| --- | --- | --- |
| S. No. | Events | Dates |
| 1 | AEEE 2020 Notification | October 2019 |
| 2 | AEEE 2020 Application Form Release | 3rd week of October 2019 |
| 3 | AEEE 2020 Offline Application Form | 3rd week of October 2019 |
| 4 | Last Date to submit AEEE 2020 Applications for CBT | 2nd week of April 2020 |
| 5 | Last Date to submit AEEE 2020 Applications for Offline Test | 3rd week of April 2020 |
| 6 | Slot Booking for AEEE 2020 CBT | 1st week of April 2020 |
| 7 | AEEE 2020 Online Exam | 3rd week of April 2020 |
AEEE Slot Booking 2020 – Complete Procedure
Candidates attending the Computer Based Test shall select date and slot of their choice, subject to availability. The allotment of date/ slot will be on first come first serve basis. If a candidate does not exercise his/her option, he/she shall be assigned a date/ slot as per the availability of the same. To Book Exam Date and Slot, registered candidates need to click the slot booking link provided in the University web page www.amrita.edu/btech and follow the instructions given below:
Important NOTE:
469 companies offered 5684 jobs to SRM University Students You too can be one of them? – SRM 2019 Application Form has been Released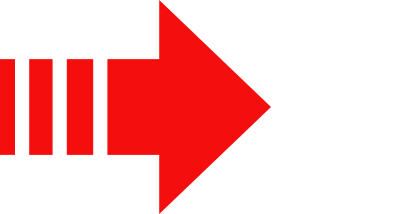 MAKE SURE YOU APPLY
<==Click Here!!
Candidates can login using their Application Number and Date-of-Birth. In case of difficulty in logging in, open a ticket in the online query management system.
After logging in, the candidates can select the test date and test slots based on the availability. To choose the date, click on the available date and click continue button. In the next screen, candidates will be prompted to select test slot based on its availability status.
Since other candidates are also simultaneously using the same slot booking portal, sometimes the status presented may change by the time the candidate finishes his/her selection and the particular slot chosen by the candidate may not be available. In such case the candidate will be prompted to choose another date and hence slot on that date. To change the test date, click on Change Test Date button. Candidates are advised to check selection of Test Centre, Date and Time before confirmation. Click "Confirm Slot" button to confirm booking.
A slot once booked cannot be changed under any circumstances. Requests for change of test centers also will not be entertained. The address of the examination centre for a candidate will be mentioned in the Admit Card, which can be downloaded.
Amrita University will release the AEEE Admit Card during the AEEE Slot Booking Process, i.e. April 2020. The AEEE Admit Card to write the examination is generated only to those eligible candidates who have submitted their application form complete in all respects, on or before the last date specified. Photograph and signature image shall be uploaded on or before the last date.
Candidates can download the Admit Card by logging into their registered account using their registered Email ID / Application Number and Date of Birth.
Important Points about AEEE Admit Card 2020
Admit Card will not be sent by post.
The Admit Card will contain details like the Name and Registration Number of the candidate, Date of Exam, Address of the Exam Centre allotted etc.
Candidate will not be permitted to appear for the entrance examination without a valid Admit Card.
In the examination hall, candidate should produce his/her Admit Card when demanded by the invigilator.
Admit Card is an important document and must be keep safe till the admission process is over.