JIPMER 2019 Preparation Tips: Aspirants of JIPMER MBBS are hereby informed that JIPMER test for the academic session 2019-20 is going to conduct on 2nd June 2019 in online mode. Students must fill up the online registration form which will be available on the official website on 6th March 2019. The last date to register is 12th April 2019. The candidate who is aiming for JIPMER 2019 must begin their preparation from now on. Below mentioned steps will guide the candidates to prepare for the test. In order to crack the exam, the candidate needs to follow the below preparation tips. Through this article, candidates can know how to prepare for the JIPMER 2019 Exam.
Subscribe For Latest Updates
Subscribed Successfully.
Already Subscribed.
| | |
| --- | --- |
| Lovely Professional University 2019 Admissions Open | Apply Now!! |
Also to read about AIIMS 2019 Preparation Tips click here
JIPMER 2019 Preparation Tips
JIPMER 2019 Preparation: There are certain points on which candidates need to focus while doing preparation for JIPMER 2019 Exam. Every below-mentioned preparation tips are very crucial to score high in the exam. Total maximum marks for JIPMER 2019 is 800 and the number of question to attempt is 200. Each question contains 4 marks. Preparation tips guide the aspirants to increase their confidence and performance level for the exam. By following the preparation tips,  candidates can qualify for the JIPMER exam with good marks.
Important NOTE:
469 companies offered 5684 jobs to SRM University Students You too can be one of them? – SRM 2019 Application Form has been Released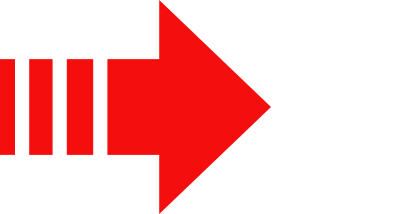 MAKE SURE YOU APPLY
<==Click Here!!
JIPMER 2019 Preparation Tip Number 1: Exam pattern & Syllabus
If someone is aiming for the JIPMER 2019 Exam, then he/she should start preparing with dedication and determination from now on. But before going to start, candidates must check the exam pattern and syllabus carefully. JIPMER is going to be held in an online (computer-based test) mode. JIPMER 2019 question paper will contain 200 questions of class 11 and 12 standards. The subject includes are Physics, Chemistry, Zoology and Biology.
Candidates who are going to attend the JIPMER 2019 exam must check the exam pattern & syllabus in detail.
JIPMER 2019 Preparation Tip Number 2: Books
In order to qualify for the JIPMER 2019 Exam with good marks, applicants need to follow the best and suitable book for the exam. Applicants are advised to follow NCERT books of class 11 and 12 for the subjects Physics, Chemistry, Zoology and Biology.
To get the best books for JIPMER 2019 preparation – Click Here
JIPMER 2019 Preparation Tip Number 3: Follow notes and class
Students are advised to make their own notes in the class. Be attentive and jot down all the points in an organized manner. Keep revising the notes at regular interval. The basic concept of all the subjects must be clear. Candidate, whether in school or coaching, must make their own notes for revision. Make a note of all the shortcuts to solve the numerical. This will help in last minute revision and solving previous year question paper.
JIPMER 2019 Preparation Tip Number 4: Sample question paper
Sample question paper here refers to previous year papers. Solving previous year paper will make one realize the difficulty level of question and areas where which improvement is required. Also, it will improve the time management and make strategies to solve the paper. Candidates must strategize that which section to attempt first. The question will be set from class 11 and 12 standards. Candidates can buy the 20 years sample papers and solve it.
JIPMER 2019 Preparation Tip Number 5: Practice Mock Test
JIPMER 2019 exam is going to be conducted in an online (computer-based test) mode. Candidates must practice as many as the mock test in online mode to get acquainted with the exam pattern & time management. The mock test is available in online mode by various coaching institute in the form of a test series. There are paid and unpaid test series are available online.
JIPMER 2019 Preparation Tip Number 6: Maintain Daily Routine
Candidates must make one daily routine which is to be followed strictly every day. The routine should include sufficient time for studying and relaxing. Eat healthy food to keep your brain active and immune the body. Candidates must allot fixed time for daily revision of old topics. Sufficient time should be given to all the subjects. Analyze and work on your weak areas. Make your basic concept clear. Do not keep any doubts in your head related to any topics. Clarify the doubts with your concerned facility as early as possible
JIPMER 2019 Preparation Tip Number 7: keep checking any update and changes in JIPMER
Aspirants are advised to check the official website of JIPMER for any updates and changes at the regular interval. Updates will be notified to the applicants in the JIPMER 2019 article. Missing any update will make the applicants unaware of the changes and can be proved a setback in the preparation for JIPMER.
If you have any doubt related to JIPMER 2019 Preparation, then please write us in the comment box given below.