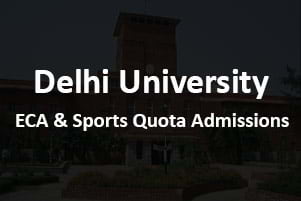 DU Sports Quota Merit List: Every DU college reserves a maximum of 5% seats under the sports plus ECA (extracurricular activities) quota. The university offers 11 categories of ECA under which candidates can give trials. Expert committees judge candidates at these ECA or sports trials while evaluating their fundamental skills and overall abilities in a domain. Candidates need to score at least 50% marks in trials to be eligible for admission.
For selection under the sports category, 40% weightage is given to certificates (from last three years only), while 60% weightage is given to trials. For some sports events listed by the DU, even direct admission is offered to candidates who have represented the country in those events. The university releases its sports trials schedule every year under the DU quota system.
Subscribe For Latest Updates
Subscribed Successfully.
Already Subscribed.
| | |
| --- | --- |
| Lovely Professional University 2019 Admissions Open | Apply Now!! |
DU Sports Quota Merit List 2018
Delhi University Sports Quota/ ECA trial Schedule List 2018 has been announced by Delhi University. DU Sports trials at identified college will start from 22nd June and end on 29th June 2018 whereas the preliminary trials of ECA will begin from 14th June and will end on 21st June 2018. Delhi University grants admission to the students on Sport and Extra Curricular Activites (ECA). Hence, the students who are good in sports and ECA can apply for the admission in DU. Each college of DU reserves maximum 5 per cent seats for Sports/ECA quota in all undergraduate courses. Although the individual college has the authority to decide the actual number of seats offered under the quota, the admission in DU via sports quota is done in two ways i.e. either through direct admission or through sports trials. Likewise last year, the most number of applications in the sports category has been received from football as compared to other sports. From the session year 2018-19, the colleges would get sports persons according to the college teams' requirements. The said proposal made by the DU's sports council has been reportedly approved by the council to the admission committee. The first sports admission list will be released on 9th July 2018. This page has the information about Delhi University Sports Quota/ ECA.
DU Sports Quota/ECA Prelims Result 2018 – Declared NEW
The candidates who appeared in the prelims ECA trials can check the result which has been declared by the Delhi University. The ECA prelims result is declared on 22nd June 2018. The candidates are suggested to follow the link given below. The selected candidates will now appear in the preliminary rounds. The guidelines for the same is also given on the website of DU
Important NOTE:
469 companies offered 5684 jobs to SRM University Students You too can be one of them? – SRM 2019 Application Form has been Released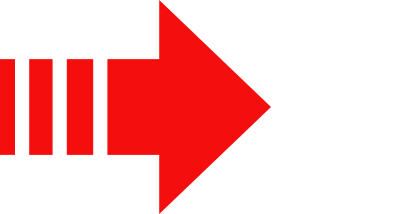 MAKE SURE YOU APPLY
<==Click Here!!
DU ECA Prelims Result – Check Here
ECA Quota List Out
Under the ECA, DU is expected to have five rounds of admission, first cycle for which started from July 11 2018. Delhi University released final merit list for students applying for admission under Extra Curricular Activities (ECA) quota on July 8. Under DU UG admission 2017, 1,100 students got their names in merit list for 12 different colleges.
DU Sports Quota Admission Dates 2018
Event
Dates
DU Sports Trial Dates
22 to 29 June 2018
Display of complete Sports Merit
List along with rank on DU website
Before 6 July 2018
Document Verification at DU
6 to 9 July 2018
DU Sports 1st admission list by Individual Colleges
9 July 2018
Admission based on 1st admission list
10 to 11 July 2018
Document verification and approval of
Sports admission at concerned Colleges
12 to 14 July 2018
DU Sports 2nd admission list by Individual Colleges
14 July 2018
Admission based on 2nd admission list
16 to 17 July 2018
Document verification and approval of
Sports admission at concerned Colleges
18 to 20 July 2018
DU Sports 3rd admission list by Individual Colleges
20 July 2018
Admission based on 3rd admission list
21 to 23 July 2018
Delhi University Quota List
Let us start by providing you with a tabulated summary of DU quota system for all categories.
| | | |
| --- | --- | --- |
| S. No. | Student Category | Percentage of Seat Reservation |
| 1. | Scheduled Caste/Scheduled Tribe (SC/ST) | 22.5% |
| 2. | Other Backward Classes (OBC) | 27% |
| 3. | Persons with Disability (PwD) | 3% |
| 4. | Foreign Students | 5% |
| 5. | Armed Forces | 5% |
| 6. | Kashmiri Migrants | Up to 5% |
| 7. | Sports/ECA | Up to 5% |
Go through the important points mentioned below related to DU Sports Quota and ECA Admission 2018:
A self-attested copy of Sports Certificate should be attached by the candidate.
The candidates will not have the choice of changing the selection once the payment is made.
Sports/ECA certificate of invitation/memorial/open/prize money/ranking competition will not be considered.
The Delhi University will only accept the higher level of sports certificate for marking.
Candidates should note that after going through the trials for all the seats to be offered by DU, she/he would be allotted the colleges in which that particular sport is played.
Only the sports/ECA certificate of preceding three years from the date of online registration will be considered.
As per the new rule, the college's would have the sportsperson according to the college's requirement.
As per the existing rule, students who applied through sports quota and uploaded their certificates online would be eligible for admission through sports quota.
  Candidates appearing for the sports trial have to carry a printed copy of the online admission form and are advised to reach the venue 30 min before the commencement of the exam.