VITEEE Cut off 2019: The Vellore Institute of Technology is responsible for releasing the VITEEE cutoff 2019. Admission through VITEEE 2019 will be done to Vellore campuses at Vellore, Chennai, Bhopal, and Amravati. The VITEEE 2019 cut off is the minimum qualifying marks that the candidates must obtain in order to be eligible for admission. VIT does not publish any cut-off, however, there is a closing rank released which is for admission to the Vellore campuses. Candidates must obtain the released VITEEE cut off 2019 to get a seat in the institute.
Didn't score well in JEE MAIN don't lose hope apply for Other Top Private Universities in India

Chandigarh University Admissions Open
Apply Now!!
UPES University Admissions Open
Apply Now!!
Lovely Professional University Admissions Open
Apply Now!!
Bennet University 2019 Admissions Open
Apply Now!!
CGC Landran 2019 Admissions Open
Apply Now!!
Check Eligibility For VITEEE Exam
All candidates who have taken the examination must know that VIT has in the recent years not released the VITEEE cut off 2019. But students can check previous years VITEEE cut off and have an idea of how much they need to score in the Vellore Institute of Technology engineering Entrance examination.
How is the VITEEE Cut off 2019 Prepared?
Before you check the VITEEE 2019 cut off for previous years, have a look at the factors that are considered while preparing the cut-off.
The difficulty level of the examination.
Previous Year cutoff trends
Numbers of aspirants who have taken the examination
The number of vacant seats in each campus and branch and course.
VITEEE Previous Year Cut off
Candidates must check the previous cuts off to know what closing rank they can obtain for VITEEE cut off 2019. Have a look at the table below:
Important NOTE:
469 companies offered 5684 jobs to SRM University Students You too can be one of them? – SRM 2019 Application Form has been Released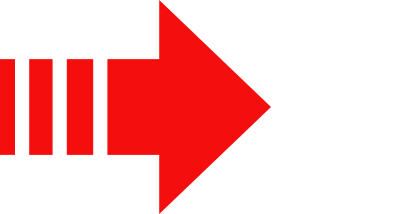 MAKE SURE YOU APPLY
<==Click Here!!
S.No

Didn't score well in JEE MAIN don't lose hope apply for Other Top Private Universities in India

Chandigarh University Admissions Open
Apply Now!!
UPES University Admissions Open
Apply Now!!
Lovely Professional University Admissions Open
Apply Now!!
Bennet University 2019 Admissions Open
Apply Now!!
CGC Landran 2019 Admissions Open
Apply Now!!

Course Name

2016 Closing Rank

2015 Closing Rank

1

Computer Science & Engineering

7000

15000

2

Information Technology

12000

17000

3

Computer science and Engg. (Specialisation in Bioinformatics)

13500

7500

4

Bio Medical Engineering

45000

13000

5

Biotechnology

20000

13500

6

Civil Engineering

35000

14300

7

Electronics & Communication Engineering

14500

15500

8

Electrical & Electronics Engineering

15500

16000

9

Electronics & Instrumentation Engineering

18500

16500

10

Mechanical Engineering

19500

19000

11

Mechanical (Spec. in Automotive Engineering)

12300

20000

12

Mechanical (Spec. in Energy Engineering)

20000

25000

13

Production and Industrial Engg

50000

27500

14

Chemical Engineering

19500

–

15

ECE (Spec. Internet of Things and Sensor)

14800

–

16

Comp.Science Engg.(Spec.in Information Security)

7500

–
VITEEE Cutoff for VIT University, Chennai (2016-2015)
S.No

Course Name

2016 Closing Rank

2015 Closing Rank

1

Civil Engineering

40000

29000

2

Computer Science and Engineering

14000

33000

3

Electronics and Communication Engineering

25000

39000

4

Electrical and Electronics Engineering

28000

39000

5

Mechanical Engineering

32000

39500

6

Fashion Technology

55000

–

7

Electronics and Computer Engineering

42000
Highlights of VITEEE Cut off 2019
The VITEEE 2019 cut off is the closing rank.
After the cut off has been released, the counselling of VITEEE will start.
The counselling will be conducted in two phases. Phase I and Phase II.
Candidates who obtain rank from 1 to 20000 will be a part of Phase I counselling of VITEEE 2019.
Candidates who obtain a rank from 20001 to 150000 are eligible to appear for VITEEE counselling Phase 2 and will be allotted a seat that is left after Phase 1 VITEEE counselling