NEET Exam Centres 2019 – National Testing Agency (NTA) will publish the list of NEET 2019 exam centres. Examination venue is the place where the applicants will take the test in the presence of invigilator assigned to supervise. From 2019 onwards, National Eligibility cum Entrance Test (NEET)  shall be organized by the NTA (National testing Agency) twice in a year. NEET is a national level medical entrance exam which is conducted for admission into MBBS, BDS & Ayush course across the medical colleges of India.
Subscribe For Latest Updates
Subscribed Successfully.
Already Subscribed.
| | |
| --- | --- |
| Lovely Professional University 2019 Admissions Open | Apply Now!! |
The candidates need to choose three exam center as per their preference. As per the availability and strength in a particular center, seats will be assigned to the applicants. Various exam centers have been assigned where the NEET 2019 will take place. Name of the exam center along with the city is provided in the table below. NEET Aspirants will be required to choose three exam centres of NEET 2019 as indicated, in order of preference, while filling up the application form.
Complete address of the NEET exam centre 2019 allotted to the candidates will be mentioned on the admit card. NEET 2019 will be conducted in the online mode by the NTA twice, in the months of February and May across eight different sittings in each session. Aspirants will be required to choose their exam day and slot among them. Candidates are advised to visit the exam centre one day prior to the commencement of the exam in order to avoid any confusion at the last minute. Check below for all the detailed information on NEET 2019 Exam Centres.
Important NOTE:
469 companies offered 5684 jobs to SRM University Students You too can be one of them? – SRM 2019 Application Form has been Released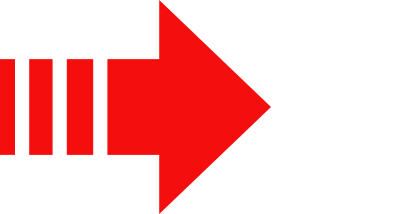 MAKE SURE YOU APPLY
<==Click Here!!
List of NEET Exam Centres 2019
Candidates can refer to the list of NEET 2019 exam centres given below to gather a fair idea about their availability and distribution.
NEET Test Cities List
S. No
State/ Union Territory
Exam Center
1.
Andaman and Nicobar
Port Blair
2.
Andhra Pradesh
Guntur
Kakinada
Kurnool
Nellore
Rajamundry
Tirupathi
Vijayawada
Visakhapatnam
Vizianagaram
3.
Arunachal Pradesh
Itanagar
4.
Assam
Dibrugarh
Guwahati
Silchar
Tezpur
5.
Bihar
Gaya
Patna
6.
Chandigarh
Chandigarh
7.
Chattisgarh
Bilaspur
Raipur
8.
Dadra and Nagar Haveli
Dadra & Nagar Haveli
9.
Daman and Diu
Daman
10.
Delhi
Delhi (Central)
Delhi (East)
Delhi (North)
Delhi (South)
Delhi (West)
11.
Goa
Panaji
12.
Gujarat
Ahmedabad
Anand
Bhavnagar
Gandhinagar
Godhra
Patan
Rajkot
Surat
Vadodara
Valsad
13.
Haryana
Faridabad
Gurgaon
14.
Himachal Pradesh
Dharamshala
Hamirpur
Shimla
15.
Jammu & Kashmir
Jammu
Srinagar
Udhampur
16.
Jharkhand
Bokaro
Jamshedpur
Ranchi
17.
Karnataka
Bangalore
Belgaum
Davangere
Dharwad
Gulbarga
Hubli
Mangalore
Mysore
Udupi
18.
Kerala
Alappuzha
Ernakulam
Kannur
Kollam
Kottayam
Kozhikode
Malappuram
Trivandrum
19.
Lakshadweep
Kavaratti
20.
Madhya Pradesh
Bhopal
Gwalior
Indore
Jabalpur
Ujjain
21.
Maharashta
Ahmednagar
Amravathi
Aurangabad
Beed
Buldana
Jalgaon
Kolhapur
Latur
Mumbai
Mumbai Suburban
Nagpur
Nanded
Nasik
Pune
Satara
Solapur
Thane
22.
Manipur
Imphal
23.
Meghalaya
Shillong
24.
Mizoram
Aizawl
25.
Nagaland
Dimapur
26.
Nagaland
Kohima
27.
Odisha
Angul
Balasore
Cuttack
Behrampur
Bhubaneshwar
Rourkela
Sambalpur
28.
Puducherry
Puducherry
29.
Punjab
Amritsar
Bhatinda
Jalandhar
30.
Rajasthan
Ajmer
Bikaner
Jaipur
Jodhpur
Kota
Udaipur
31.
Sikkim
Gangtok
32.
Tamil Nadu
Chennai
Coimbatore
Kancheepuram
Khammam
Madurai
Namakkal
Ranga reddy
Salem
Thiruvallur
Tiruchirapalli
Tirunelveli
Vellore
33.
Telangana
Hyderabad
Warangal
34.
Tripura
Agartala
35.
Uttarakhand
Dehradun
Roorkee
Haldwani
36.
Uttar Pradesh
Allahabad
Bareilly
Ghaziabad
Gorakhpur
Jhansi
Kanpur
Lucknow
Meerut
Noida
Varanasi
37.
West Bangal
Durgapur
Hoogli
Howrah
Kharagpur
Kolkata
Siliguri
24 Pargana (North)
NEET Exam Centres 2019 – Language Based
The exam centres of NEET 2019 will also be allotted on the basis of language and the medium of question paper opted by the candidates while filling up the application form of NEET 2019. The available medium of question paper and the list of possible NEET 2019 exam centre associated with the choice of every language has been provided below.
NEET 2019 Question paper – Languages
The question paper of NEET 2019 will be available in multiple languages such as English, Hindi, Gujarati, Assamese, Tamil, Bengali, Marathi, Kannada, Oriya, Telugu and Urdu. Candidates opting their question paper in any other medium other than English and Hindi will be provided the question paper in their chosen vernacular language as well as in English and Hindi.
NEET 2019 Exam Centres – On the basis of language
| | | |
| --- | --- | --- |
| S. No | Medium of Question Paper | NEET Exam Centre 2019 |
| 1. | English and Hindi | All NEET 2019 examination centres and cities |
| 2. | English, Hindi and Assamese | NEET Examination Centres in Assam |
| 3. | English, Hindi and Bengali | NEET Examination Centres in West Bengal and Tripura |
| 4. | English, Hindi and Gujarati | NEET Examination Centres in Gujarat, Daman, Dadra and Nagar Haveli |
| 5. | English, Hindi and Marathi | NEET Examination Centres in Maharashtra |
| 6. | English, Hindi and Tamil | NEET Examination Centres in Tamil Nadu |
| 7. | English, Hindi and Telugu | NEET Examination Centres in Andhra Pradesh and Telangana |
| 8. | English, Hindi and Oriya | NEET Examination Centres in Odisha |
| 9. | English, Hindi and Kannada | NEET Examination Centres in Karnataka |
| 10. | English and Urdu | All NEET Examination Centres 2019 |
NEET Exam Centres 2019 – Key Points
The exam centres of NEET 2019 are the venues where the exam will be conducted.
NEET 2019 exam will be held in various centers across India.
The selection of the exam centres is to be done in the online mode while filling up the application form.
Candidates are required to fill in their choice for NEET exam centres 2019 as per their order of preference up to to the maximum number allowed.
NEET 2019 exam centres will likely be referred to by their centre codes.
Candidates must consider the distance and accessibility while choosing the exam centres of NEET 2019. It is advised that the candidates prioritize their state of residence while doing the same.
The booking of slots for the eight different settings of the online exam will be on a first-come-first-serve basis. So, candidates must book their slots as early as possible to avoid being allotted slots at random.
Any candidate found to practice unfair means to appear in the exam on more than one date/slot will not be allowed to sit for the exam and might even cause cancellation of candidature.
If you have any doubt related to this article, then please write to us in the comment box given below.