UPSEE is a state entrance examination which is conducted by A.P.J Abdul Kalam Technical University(AKTU) which was formerly known as Uttar Pradesh Technical University (UPTU). This exam provides a common platform for students to apply to more than 750 government colleges and private institutes for B.tech, B. Pharma, B.Arch, BHMCT, BFAD, BFA, MBA, MCA and 2nd year B.tech, B.pharma and MCA.
Check Eligibility For UPSEE Exam
Every year more than 1.5 lakh candidates appear for this exam. It is three-hour long exam that a candidate must give offline. Candidates are given the option to either write their exam in Hindi or in English. The total marks for each paper under this exam are different and there is no provision for negative marking.
| | |
| --- | --- |
| Lovely Professional University 2019 Admissions Open | Apply Now!! |
Updates


 UPSEE last day for Round 3 choice locking. Click here to lock your choices.
The UPSEE Opening and Closing rank has been published – click here to view
Important NOTE:
469 companies offered 5684 jobs to SRM University Students You too can be one of them? – SRM 2019 Application Form has been Released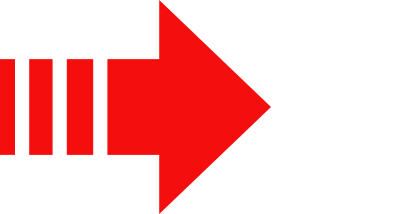 MAKE SURE YOU APPLY
<==Click Here!!
The result of Seat allotment round 1 has just been released. Click here for the link.
The UPSEE 2018 Registration, Document Upload and Fee Payment have ended.
New Notification Regarding rural categories and TFW category released. Read here.
Last year UPSEE was held on 16, 22 and 23 April 2017 for more than 1 lakh engineering seats, more than 40 thousand MBA seats, 2390 MCA seats and 8800 architecture seats. In this article, you will be provided with an overview of the exam, its eligibility, fees, exam pattern and commonly asked questions.
Important Dates Of UPSEE 2018
Here are some of the important events related to UPSEE to be conducted in 2018 along with their scheduled dates:
| | |
| --- | --- |
| Event | Dates |
| Availability of UPSEE online application form. | 23rd January 2018. |
| Last date for submitting online application | 30th March 2018. (Extended) |
| On-Line Partial Correction of filled and submitted Online Application form | 26th March to 5th April 2018 |
| Application fee payment last date | March 3rd week, 2018. |
| Release of UPSEE, 2018 admit card | 20th April 2018. |
| UPSEE exam | April 3rd week, 2018. |
| UPSEE exam answer key | April 3rd week, 2018. |
| UPSEE exam result | 30th May 2018. |
| Counselling Starts | 25th June 2018. |
Check Here Complete List of Important Dates for UPSEE 2018.
UPSEE Counselling 2018
UPSEE counselling Registration 2018 had begun on 25 June 2018. The schedule for counselling has been released. This article will guide the candidates about the UPSEE counseling dates and their respective events. The full seat allotment procedure in the UPSEE 2018 counseling is also provided in this article. UP State Technical University (UPTU) conducts the UPSEE every year to offer admission to various undergraduate courses like B. Tech, B. Arch, MBA, BFA, BFAD as well as post graduate courses like MCA, MBA, MAM etc. The final dates for UPSEE Counselling 2018 had been announced on the official website. Check out the list of documents to be brought for verification in UPSEE counseling is also given here. 
Declaration Of UPSEE 2018 Result
UPSEE Results had been declared on 30th May 2018. You could get your result by visiting the official website of UPSEE 2018. The score only reflected the total marks you got in the exam. Your rank was determined on the basis of thw score and will be accordingly called for counselling or interview in an AKTU affiliated college.
How to download UPSEE 2018 Scorecard in 4 easy steps? Click Here
UPSEE 2018 Answer Key
The official examination conducting authority had released the answer key of UPSEE 2018 exam online on 30th April 2018 for all the different question paper which was in the form of codes AA, BA, DA. UPSEE 2018 answer key helped the candidates calculate their secured scores before the release of the official result. The calculation can be done by comparing the correct answers to the responses given by the candidates in the exam. The official marking scheme has to be followed for calculation. To check the UPSEE 2018 Answer Key, scroll down below
Eligibility Criteria For UPSEE 2018
Candidates who meet the following eligibility criteria can apply for UPSEE exam, 2018.
Age criteria: There is no age limit to appear for the UPSEE exam.
Domicile criteria:
Candidates must complete their class 12 from UP and their parents must be from U.P domicile.

If a candidate's parents are from U.P but have completed class 12 from outside the state then they can

aslo

apply for UPSEE, 2018.

Those candidates whose families are not U.P domiciled can also apply for the exam.

However

only 15% of seats are reserved for these candidates.
Education criteria:
Programmes
Compulsory Subject
Elective Subject
Percentage Required
B.tech
Physics, Maths
Chemistry,Bio Technology, Biology,Technical vocational subject.
Candidates must score 45% from UP board or equivalent.(40% for ST,SC)
B.Arch
Physics, Maths
Chemistry, computer science, biology, engineering drawing, technical vocational subject.
Candidates must score 45% from UP board or equivalent.(40% for ST,SC)

B. Pharmacy
Physics, chemistry
Maths, biology, bio technology, technical vocational subject.
Candidates must score 45% from UP board or equivalent.(40% for ST,SC)
B.tech agriculture
Agriculture discipline
B.Pharma
Diploma in pharmacy
B.tech lateral entry
Bsc graduate or diploma holder.
MCA lateral entry
BCA or B.sc in IT or Computer Sc.
MCA/MBA
Candidate must pass their graduation with 50% marks.
BFA
Any discipline
BHMCT
Any discipline
BFA
Any discipline
Check Complete Eligibility Criteria for UPSEE 2018.
UPSEE 2018 Reservation Of Seats For Different Categories
| | |
| --- | --- |
| Category | Seat Reserved |
| OBC |  27% |
| Scheduled caste |  21% |
| Scheduled tribe |  2% |
| Family member of freedom fighter in U.P |  2% |
| Disabled candidates in U.P |  3% |
| Female students of U.P |  20% |
| Ward of defense personal in U.P |  5% |
UPSEE 2018 Application Form
The application form had been released online on 23rd January 2018 and was closed by 30th March 2018. Following steps must be taken to complete the application process:
Visit the official website for UPSEE 2018.
Search and click on the link "UP state entrance test for UG/PG (UPSEE 2018)".
Now, click on "apply" button.
A page will appear displaying exam instructions. Read all the instructions carefully and click on "click here to proceed".
After this, click on "new registration".
Enter the details and password and click on "proceed".
The application form will appear on the screen. Fill in all the details in the form.
Upload the necessary documents (scanned copy of photograph, signature and left hand thumb impression).
Now, click on "save" button.
Proceed to pay the application fee. You can pay the fee via debit card, credit card or net banking.
Print out the confirmation page.
Don't forget to keep a note of the transaction number after making the payment.
How to Fill UPSEE 2018 Application Form – Complete Procedure here.
UPSEE 2018 Application Fees
The application fees had to be paid online with the help of debit card, credit card or net banking. For ST, SC, PH and female candidates the application fees is Rs 600 and candidates belonging to general, OBC category are requested to pay an amount of Rs 1200.
UPSEE 2018 Admit Card / Hall Ticket
UPSEE 2018 Admit Card for Paper 1 to Paper 4 had been issued for eligible candidates. Download your UPTU Hall Ticket of 2018 here. 
After the application procedure is over, Dr. A. P. J Abdul Kalam University had released the Admit card of UPSEE 2018. The admit card is an important document that a candidate must necessarily carry to the exam hall on the day of the examination. UPSEE 2018 Admit card was released on 20th April 2018 in online mode on the official website. The admit card was only issued for those candidates who had filled and submitted the application form. The admit card is also sometimes known as the hall ticket – the presence or absence of it will determine whether the candidate will be able to take the examination or not. To view and download the UPSEE 2018 Hall ticket, the candidate will be required to go to the official website, click on the admit card link and enter his/her application number and password. Every candidate must check that the admit card of UPSEE contains the correct information as provided by the candidate during application filling.
In case of any discrepancy, the candidate must contact the concerned authority immediately. Candidates must carry the UPSEE 2018 admit card to the exam centre and preserve it till the admission procedure is over. No request made by the candidate to take the exam without the UPSEE 2018 admit card will be entertained under any circumstance.
UPSEE 2018 Papers And Marks Distribution
| | | | |
| --- | --- | --- | --- |
| Paper Number | Subjects | Who Should Apply | Marks Distribution |
| Paper 1 | Physics, Chemistry, Maths): |  This paper is for B.Tech students and students who are interested in B.Tech in agricultural engineering or B.Tech in bio technology. | The question paper will cover three subjects. Each section will comprise of 50 questions. The total marks of paper 1 is 600. |
| Paper 2 | Physics, chemistry, biology. | Candidates who are interested in B.Tech in biotechnology and B. Pharma can either appear in paper 1 or paper 2. |  This paper will also cover three subject. Each subject will carry 50 questions and total marks of the entire paper will be of 600. |
| Paper 3 | Agriculture | This paper is for agricultural engineering. | There will be three sections in this question paper. They are AG I (agricultural physics and chemistry), AG II(agricultural engineering and statistics) and AG III(Agronomy and agricultural botany). Each section will carry 50 questions and a total of 600 marks. |
| Paper 4 | Maths, aesthetic sensitivity and drawing aptitude |  Candidates who have done their diploma in architecture and wants to do B. Arch will have to appear for this exam. | The maths section and aesthetic sensitivity will contain 50 questions each and the drawing section will contain 2 questions. This paper will carry a total of 500 marks. |
|  Paper 5 | Aptitude test for general awareness | Candidates who are interested in B.FAD, BFA, BHMCT must appear for this exam. |   This paper will be divided into 5 sections, that is, reasoning and logical deductions, numerical ability and scientific aptitude, general knowledge and English language. This paper will consist 75 questions and the total marks in this paper will be 300. |
| Paper 6 | Aptitude test for diploma holders | This paper is for students who holds diploma in engineering and wants lateral entry in B. tech. | This section will contain questions from engineering mechanics, engineering graphics, basic electrical engineering, basic electronics engineering, elements of computer science, elementary biology, basic workshop practice and diploma standard questions from physics, chemistry and maths. This paper will carry a total 300 marks which will be divided into 75 questions. This exam is only for lateral entry candidates. |
| Paper 7 | Aptitude test for diploma holders in pharmacy |  This paper is again for students who hold diploma in pharmacy and want to take lateral entry in B. Pharma. | This paper will contain questions from pharmaceutics, pharmaceutical chemistry, pharmacognosy, biochemistry and clinical pathology, human anatomy and physiology, health education and community pharmacy, pharmaceutics, pharmacology and toxicology, pharmaceutical jurisprudence, drug store and business management, hospital and clinical pharmacy |
| Paper 8 | Aptitude test for B.sc graduate in engineering | B.sc 2nd year students who wants to take lateral admission in B.tech must appear for this exam. | This is a test for lateral entry. This will test the aptitude of the candidate in linear algebra, calculus, differential equation, complex variables, statistics and probability, Fourier series and transform theory. There will be 75 questions and the paper will be of 300 total marks. |
| Paper 9 | MBA aptitude test | This paper is for candidates who aspire to do MBA | This paper comprises of 100 questions divided into 4 sections, that is, English, numerical aptitude, thinking and decision making and general awareness. This paper will be 400 total marks. |
| Paper 10 | MCA aptitude test | Candidates who wants admission in MCA must write this paper. |  This will be a 400 marks question paper. Candidates will be asked 100 questions from maths, statistics and logical ability. |
| Paper 11 | MCA lateral entry aptitude test |  This paper is for students who wants MCA lateral entry |  This is also a 400 marks question paper with 100 questions. This test aims at evaluating a candidate's knowledge in maths, computing concepts and reasoning ability. |
Check Here Details about UPSEE 2018 Exam Pattern.
Mode Of Writing The UPSEE 2018 Exam
There are 2 modes of writing the exam. The papers and their mode of writing is provided in the table below:
Mode Of Writing Papers:
| | |
| --- | --- |
| Online Mode | Offline Mode |
| Paper 5, 6 , 7, 8, 8, 10 and 11. | Paper 1,2 ,3 and 4. |
Commonly Asked Questions
Every year students find questions have been repeated from previous years question papers. Such questions are repeated because these questions are very important and cannot be ignored. At the end of this section, you will also find the link to previous years question papers for more practice.
Last Year Top Colleges Cut Off List
UPSEE cut off 2018 has been released on 3rd July 2018. The cut off has been released in the form of an opening and closing rank. Candidates must secure a rank between the opening and the closing rank to be eligible for admission in a particular Branch/ Institute.
Branch Wise Cut Off 
Branches
Category
General
OBC
SC
ST
Opening Rank
Closing Rank
Opening Rank
Closing Rank
Opening Rank
Closing Rank
Opening Rank
Closing Rank
Computer Science Engineering
306
127585
556
123701
2957
127699
1420
126975
Mechanical Engineering
155
127845
864
124350
1988
127470
11695
127635
Aeronautical Engineering
4377
86747
12077
22263
49612
125078
NA
NA
Electrical Engineering
412
127407
801
118797
2122
126212
14645
127007
Civil Engineering
678
127764
1028
124492
2742
127384
14323
127282
Electronics Engineering
149
104262
1260
56971
6484
84919
6271
71625
Information Technology
343
127124
834
124756
5914
126124
25453
127379
Chemical Engineering
701
125216
1373
119355
7558
126602
126602
44311
Biotechnology Engineering
21
6402
377
5871
1049
6341
NA
NA
Electrical and Electronics Engineering
3727
127877
9154
122285
21711
126356
74024
NA
Electronics and Communication Engineering
107
126914
1641
119284
7900
127355
23379
112362
College Wise Cut Off
Here, we are providing last year closing rank of top engineering colleges according to the courses located in UP state:
Colleges
Closing Rank
Computer Science Engineering
Mechanical Engineering
Electrical Engineering
Information Technology
Harcourt Butler Technological Institute, Kanpur
164
303
325
486
Institute of Engineering and Technology, Lucknow
405
732
783
875
Dr. Ambedkar Institute of Technology for Handicapped, Kanpur
903
–
–
1280
Feroze Gandhi Institute of Engineering and Technology, Raibareli
1270
142
–
–
Bundelkhand Institute of Engineering and Technology, Jhansi
1287
1416
1899
2204
Kamla Nehru Institute of Technology, Sultanpur
1326
1489
1779
2152
JSS Academy of Technical Education, Noida
2095
3449
4101
3753
Institute of Engineering and Rural Technology, Allahabad
2867
–
–
–
Ajay Kumar Garg Engineering College, Ghaziabad
2970
–
–
5108
Galgotias College of Engineering and Technology, Greater Noida
3939
–
–
–
Check Here Complete Cut-Off List for UPSEE 2018.
Exam Centres for UPSEE 2018
UPSEE Exam centres are in Agra, Firozabad, Mathura , Aligarh, Allahabad, Azamgarh, Ballia, Mau, Bareilli, Shahjahanpur, Basti, Banda, Gonda, Ambedkar Nagar, Barabanki, Faizabad, Sultanpur, Deoria, Gorakhpur, Kushinagar, Jalaun, Jhansi, Etawah, Kanpur Nagar, Kapur Dehat, Lakhimpur Kheri, Lucknow, Raebarelli, Sitapur, Bulandshahr, Gautam Buddha Nagar, Ghaziabad, Meerut, Mirzapur, Bijnor, Muradabad, Muzaffarnagar, Shahranpur, Ghazipur, Jaunpur, Varanasi. Outside U.P exams are held in Delhi, Dehradun, Bhopal, Patna, Ranchi, Jaipur, Kolkata and Mumbai.
Contact Details
In case of any queries or grievances, candidates can contact UPSEE either via its official email, that is,[email protected] You can also write down to the following address:
AKTU / UPTU Contact Details
Dr. A.P.J Abdul Kalam Technical University,
IET Campus,
Lucknow- 226021
Phone number- 0522- 2723196