AIIMS MBBS 2019 Answer Key: AIIMS will release the official answer key of AIIMS 2019 Exam for all the shifts and sessions in online mode a few days after the exam. Examination schedule for AIIMS 2019 has been declared. AIIMS will conduct entrance exam for MBBS programme 2019 in online mode 26th & 27th May 2019. However, AIIMS 2019 Answer Key for each different shifts will be released unofficially by various renowned coaching Institute a few hours later after the end of the exam. The AIIMS MBBS 2019 will be held in multiple shifts for each session. To get the detailed information related to AIIMS 2019 Answer Key – Read Below.
To Read About JIPMER MBBS 2019 Answer Key Click Here
Subscribe For Latest Updates
Subscribed Successfully.
Already Subscribed.
| | |
| --- | --- |
| Lovely Professional University 2019 Admissions Open | Apply Now!! |
AIIMS MBBS 2019 Answer Key
AIIMS MBBS 2019 Answer Key: With the help of the official and unofficial answer key of AIIMS 2019, appeared candidates can calculate their estimated score out of 200. Steps on how to calculate the score are provided below. Applicants must remember the marked response in the test. The entrance exam is going to be held in online mode. Various coaching institute publishes the answer to all the sets soon after the end of the exam in online mode at their own website. Link to access all the unofficial AIIMS 2019 answer key will be provided here as soon as it gets released. A few days later after the exam, AIIMS shall release the official answer key at their official website https://www.aiimsexams.org/. By cross-checking their marked response with the released answer key, candidates can get a rough idea about their performance in the exam. If there any discrepancy arises in the AIIMS 2019 official answer key, then any applicants can challenge to the examination conducting authority.
AIIMS MBBS 2019 Answer Key Releasing Date
AIIMS MBBS 2019 answer key will be released by coaching institute and AIIMS separately. Total 4 sets of answer key will be published by combining two sessions (each containing two shifts). Date of release of the official answer key at the AIIMS website is provided in the table given below.
Important NOTE:
469 companies offered 5684 jobs to SRM University Students You too can be one of them? – SRM 2019 Application Form has been Released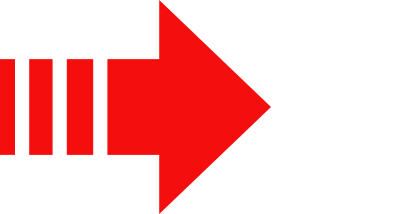 MAKE SURE YOU APPLY
<==Click Here!!
Important LInks
AIIMS MBBS Exam Pattern 2019
AIIMS MBBS 2019 Syllabus
AIIMS MBBS 2019 preparation Books
AIIMS MBBS 2019 Preparation Tips
Download the AIIMS MBBS Answer Key 2019
AIIMS MBBS 2019 Answer Key: AIIMS releases the official answer key of AIIMS MBBS 2019 in online mode only. Hence students have to download it to view. By downloading the answer key, one can check it any time for quick reference. If candidates don't want to download it, then they can simply view it in their browser also. The process of answer key is as follows:
Step 1: Go to the official website of AIIMS MBBS 2019 and search for Answer Key.
Step 2: Then, click on the available option for the answer key. Or Click on the direct link which will be provided on this page as the answer key is released.
Step 3: Answer Key will be opened in pdf form.
Step 4: Start cross-checking your answers.
AIIMS MBBS 2019 Answer Key Highlights
The AIIMS MBBS 2019 answer key will only available online and cannot be made available officially from any offline sources.
Students are advised to use the answer key to check and match their given answer with the correct answers mentioned in the answer key. This would help the students in knowing and understanding the mistakes they made and would allow them to check whether they would be able to successfully qualify in the Tests or not.
The students should not lose hope in case they found out that they haven't got many answers right. Comparison of the answer key is for the prediction purpose only. It is not the final result.
If you have any doubt related to the AIIMS MBBS 2019 Answer Key, then please write us in the comment box given below.