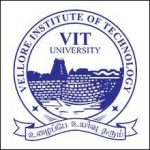 VITEEE 2019 Mock test: Vellore Institute of Technology has released the VITEEE 2019 mock test on the official website. The mock test has been released for candidates to understand the working of online computer based VITEEE 2019 and for those who have not taken an online test. The VITEEE 2019 Mock Tests were released in January 2019. Candidates can check all the details related to VITEEE Mock Test 2019 in the article. VITEEE 2019 Mock Test Dates
Updates


 The VITEEE 2019 Mock Tests have been made available. Click on the link below, choosing the subjects involved:
Check Eligibility For VITEEE Exam
VIT Engineering Entrance Examination 2019 will be conducted in the computer-based mode. To ease the candidates with the exam taking a procedure, VIT has released the mock test for all the candidates. The VITEEE 2019 Mock Test will help the candidate to take the online computer based test and understand its components. Candidates must make use of the VITEEE 2019 mock test which will be exactly similar to the actual VITEEE 2019 examination. Even if the candidate is not registered, he/she can access the VITEEE mock test 2019 made available on the official website. The mock test dates of VITEEE 2019 have been given in the table below:
| | |
| --- | --- |
| Availability of offline application form | 1st November 2018 |
| Release of VITEEE 2019 Mock Test | Available Now |
| VITEEE 2019 Exam Date | 10th to 21st April 2019 |
Steps To Take VITEEE 2019 Mock Test
Follow the steps given below to take the VITEEE 2019 Mock test:
Click on the Mock test of VITEEE 2019 Link (the link will be provided here as soon as it is released).
Sign in using your login Id and password.
Enter your name and application number.
Go through the instructions about the VITEEE mock test 2019, click on the declaration and click on continue button.
The instructions about VITEEE 2019 mock test will be displayed on the screen. Read them carefully.
The mock test will now start.
How does the VITEEE Mock test 2019 look like?
The VIT Mock Test 2019 will display the below-given information on the screen.
Different sections – Physics, Chemistry, Mathematics, Biology, English
Total Number of questions in a particular section and the question selected by the test taker to answer with 4 answer options.
Time left to complete the mock test.
Legends/Symbols to denote the status of your answered/unanswered questions.
Buttons like "Hide Question Paper", "Previous", "Next", "Mark" and "Clear".
The marked for review option can be used which you have answered but are not sure of it.
The clear button option can be used for clearing the answers entered.
Resources button can be used to check the test summary before submitting the Mock test.
End test button will end the test. This button will, however, appear at the last question.
Question Pallete of VIT Mock Test 2019
| | |
| --- | --- |
| Color | Status of the Question |
| Green color | Already answered |
| White | Not attempted |
| Blue | Answered and bookmarked |
| Light Brown | Not Answered and bookmarked |
 Benefits of VITEEE 2019 Mock Test
Candidates can start from any section that they want to answer first.
The candidates will be able to get familiar with the design, structure and protocol of the VITEEE 2019.
With the mock test, candidates will be able to improve their performance level, accuracy and speed.
Candidates can manage their time effectively and efficiently.
Candidates will be confident while taking the actual VITEEE 2019 exam.