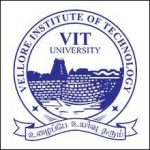 VITEEE 2019 Syllabus: The candidate must know the correct syllabus of VITEEE 2019 which is prescribed by the Vellore Institute of Technology. VITEEE syllabus 2019 will cover all the topics and units from Physics, chemistry and mathematics studied at the 10+2 level. Every appearing candidate must make sure to note down the syllabus to gather the correct study material.
VITEEE Exam Pattern 2019
VITEEE exam pattern 2019: All Candidates who are going to appear for VITEEE 2019 will be required to go through all the exam pattern as prescribed by VIT University. The detailed VITEEE exam pattern 2019 has been given in this article. Check the VITEEE 2019 syllabus, VITEEE preparation tips here. With the help of VITEEE 2019 exam pattern, candidates will be able to know details like VITEEE mode and duration of the examination.
Check Eligibility For VITEEE Exam
Before starting off with the preparation of VITEEE 2019, candidates must make sure to go through all the exam pattern of VITEEE 2019 as prescribed by the University. The VITEEE exam pattern 2019 will contain all relevant information related to the examination. Check the VITEEE 2019 exam pattern given below:
MODE – VITEEE 2019 will be conducted in both online and offline mode.
DURATION – The exam will be held for a duration of 2 hours 30 minutes.
SUBJECTS – The questions will be asked from Physics, chemistry, Mathematics and english.
TOTAL NUMBER OF QUESTIONS – There will be a total of 125 questions.
TOTAL MARKS – the total marks of VITEEE question paper will be 25 marks.
MARKING SCHEME – 1 mark will be awarded to each correct answer and there is no provision of negative marking.
Check VITEEE 2019 Syllabus Below
S.No
Subjects
Topics
1
Physics
·      Laws of Motion & Work, Energy and Power

·      Properties of Matter

·      Electro-statistics

·      Current Electricity

·      Magnetic Effects of Electric Current

·      Electromagnetic Induction and Alternating Current

·      Optics

·      Dual Nature of Radiation and Atomic Physics

·      Nuclear Physics

·      Semiconductor Devices and their Applications

2
Chemistry
·      Atomic Structure

·      p,d and f – Block Elements

·      Coordination Chemistry and Solid State Chemistry

·      Thermodynamics, Chemical Equilibrium and Chemical Kinetics

·      Electro-chemistry

·      Isomerism in Organic Compounds

·      Alcohols and Ethers

·      Carbonyl Compounds

·      Carboxylic Acids and their Derivatives

·      Organic Nitrogen Compounds and Biomolecules

3
Biology
·      Taxonomy

·      Cell and Molecular Biology

·      Reproduction

·      Genetics and Evolution

·      Human Health and Diseases

·      Biochemistry

·      Plant Physiology

·      Human Physiology

·      Biotechnology and its Applications

·      Biodiversity, Ecology and Environment

4
Mathematics
·      Matrices and their Applications

·      Trigonometry and Complex Numbers

·      Analytical Geometry of Two Dimensions

·      Vector Algebra

·      Analytical Geometry of Three Dimensions

·      Differential Calculus

·      Integral Calculus and its Applications

·      Differential Equations

·      Probability Distributions

·      Discrete Mathematics

5
English
·      Comprehension Questions

·      English Grammar and Pronunciation
VITEEE 2019 Question Paper Format
S.No
Sections
Number of Questions
Total Marks for Each Section
1
Physics
40
40
2
Chemistry
40
40
3
Mathematics/Biology
40
40
4
English
5
5
Total
125
125
Important Link Related to VITEEE 2020 Examination
VITEEE 2019 preparation Tips
Appearing candidates can follow the preparation tips given below for best results in VITEEE 2019.
Time Table – Make a time table on a daily basis. This will help in time management and give equal time to each topic.
Syllabus – Candidates must know the right topics and units under each subject in the time table. This will help in gathering the correct study material for exam preparation.
Mock tests – candidates must make use of the VITEEE 2019 mock test that will be made available on the official website by VIT. Taking the mock test will especially help those candidates who have not taken a computer based exam before.
Sample Papers – Candidates must practice various sample papers that are available online and offline.
Stay fit – Candidates must make sure to eat healthy food and have a normal sleeping pattern on the day of the exam in order to stay fit on the day of the exam.
VITEEE Preparation Books
To prepare efficiently for VITEEE 2019, candidates can have a look at the various books listed for Physics, chemistry and mathematics.
PHYSICS
Arihant Series – DC Pandey
MCQ question Bank by D Mukherjee
Concepts of Physics – HC Verma
CHEMISTRY
Organic Chemistry Khan Academy Videos
Inorganic Chemistry – NCERT Text Book
MATHEMATICS
Arihant Past Year AIEEE Papers
Arihant Series – Dr. SK Goyal
Objective Mathematics Part 1 and Part 2 (NCERT difficulty) by RD Sharma