| | |
| --- | --- |
| Lovely Professional University 2019 Admissions Open | Apply Now!! |
| Application Open for Amrita Univ B Tech Admissions | Apply Now!! |
Prime Minister's Scholarship Scheme For RPF/RPSF: Prime Minister's Scholarship Scheme (PMSS) was announced by the then Hon'ble Prime Ministers of India in his address to the nation form the historical Red Ford on 15th August, 2005. Prime Minister's Scholarship Scheme was introduced from the Academic year 2008-09 for RPF. It was introduced to encourage higher technical and professional education for the dependent wards of Ex/Serving RPF/RPSF personnel and widows (below the Rank of Gazetted officer).
Subscribe For Latest Updates
Subscribed Successfully.
Already Subscribed.
Latest Updates

The registration for NSP Prime Minister's Scholarship Scheme For RPF/RPSF has begun. The deadline to apply for the same is 15th October 2018. To apply – Click Here
| | |
| --- | --- |
| Application Open for MAHE Entrance Test (Manipal Univ) | Apply Now!! |
| UPES Dehradun 2019 Admissions Open | Apply Now!! |
As per the latest released official notification, the Applications for the National Scholarship Portal under Central Schemes, State Schemes, UGC Schemes, AICTE Schemes will be opening from 23rd July 2018.
Schedule of Activities (For Fresh & Renewal Scholarship)
Below are the dates related to important events of Prime Minister's Scholarship Scheme For RPF/RPSF. These event dates are being followed every year. Students applying for this scholarship scheme must follow the dates given below.
Important NOTE:
469 companies offered 5684 jobs to SRM University Students.
You too can be one of them?
–
Application Form has been Released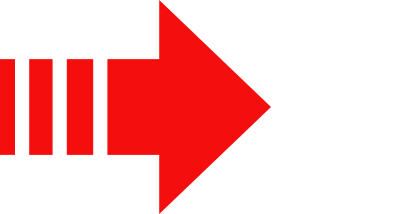 BE SURE TO APPLY
<==Click Here!!
S. No
Activity
Last Date
1.
Filling of online application by the applicant on

www.scholarship.gov.in

30 September
2.
Scrutiny/verification & confirmation of application by College/Institute/University
10th October
3.
Scrutiny/verification & confirmation of application, cnsolidation/preparation of merit list & processing for sanctioning of scholarship by Security Dte./Ministry of Railways.
20th October
4.
Validation of bank account by PFMS
30th October
5.
Processing for sanctioning of scholarship by Security Dte., Ministry of Railways from PMO
10th November
6.
Disbursal of scholarship amount
15th December
7.
Dispatch of personal letters from Hon'ble Prime Minister in appropriate language from Security Dte./Railway Board.
15th December
Scholarship Available
A total number of 150 students (from academic session 2015-16) have been earmarked to RPF for an academic session. Half of the scholarships are reserved for female candidates i.e. 75. Shortfall in fresh cases shall not be adjusted from girls/boys, if applicants (boys/girls) are available less than 75. It is also mentioned that un-allocated quota in any gender may not be utilized for other category (boys/girls). Distribution of scholarship among Zonal Railways and RPSF will be as under.
S. No
Zone/ Organization
Quota
1.
CR+KRCL
11
2.
ECoR
5
3.
ECR
8
4.
ER
17
5.
NCR+CORE
6
6.
NER
6
7.
NFR
8
8.
NR+JR RPF Academy+RDSO
17
9.
NWR+Construction
4
10.
SCR
6
11.
SECR
3
12.
SER
10
13.
SR+ICF
9
14.
SWR
3
15.
WCR
4
16.
WR
11
17.
RPSF
22
Total
150
Eligibility Criteria for The Scholarship
Students who have taken regular admission in 2017-18 are only eligible for PMSS 2017- 18 .Students should have secured 60% and above in Minimum Educational Qualification (MEQ) i.e. 12th Std., Diploma/Graduation. The scholarship is admissible for only two wards per family and should be ensured by the beneficiaries as well as by the concerned zonal railways/RPSF.
Amount of Scholarship
The amount of scholarship would be as follows:
2000/- per month for male students
2250/- per month for female students
2.The payment of scholarship will be granted after approval of the DG/RPF as per order of merit in each year.
Duration of the scholarship: One to five years as per duration of course.
Minimum Marks in Minimum Educational Qualification (MEQ)
At least 60% marks in MEQ for entry to various Professional Courses for the initial sanction of scholarship. MEQ for various courses are as under:
S. No
Professional Course/Technical

Course

MEQ
1.
MBBS including all Medical

Courses of Graduation level

12th Standard
2.
B.E., B.Tech
10+2/Diploma(Diploma in case of lateral entry)
3.
BBA, BCA, B.Sc.(Ag) etc.
12

th Standard

4.
MBA, B.Ed., LLB, MCA
Graduation
5.
BALLB/BBA LLB

(5 year Integrated course only)

12th Standard
How To Apply For The Scholarship?
From the academic year 2017-18 onwards, the PMSS for RPF (Ministry of Railways) will be implemented through the National Scholarship Portal. For this, all the eligible applicants need to apply online on the website www.scholarship.gov.in by 30th September every year. Final compiled list of eligible candidates will be prepared by Security Directorate, Railway Board by 20th October for onward submission to PMO. Mobile number is mandatory to register on National Scholarships Portal on which One Time Password (OTP) will be received for further process. A maximum of two registrations may be made with a mobile number.
Document Required
Following documents in the respective category are mandatorily required to be submitted/ uploaded by the applicant for applying under PMSS:
For Fresh Applicant:
Service Certificate issued by respective offices of the serving personnel for category IV.
A copy of PPO/Discharge certificate/book for Categories I, II and III. Applicants are required to upload duly attested scanned copy of the mark-sheet/Grade card of MEQ i.e. 10+2/ Diploma/Graduation.
Renewal of The Scholarship
The renewal of scholarship can be done by the applicant on the National Scholarship Portal using his application ID generated at the time of registration. Documents may be uploaded by the candidate which including a certificate from the College/Institute indicating the percentage of marks/ grade points obtained as well as indicating that the student is pursuing the course.
List of Professional Degree/Technical Courses Permissible Under PMSS
To know the list of courses offered for medical, engineering & architecture, management & other professional courses – scroll down below.
Medical Courses
1. MBBS (Bachelor of Medicine & Bachelor of Surgery) 4 Year & 6th Months
2 BDS (Bachelor of Dental Surgery) 5 Years
3 BAMS (Bachelor of Ayurvedic Medicine Surgery) 4 Year & 6th Months
4 BHMS (Bachelor of Homeopathic Medicine Surgery) 4 Year & 6th Months
5 BSMS( Bachelor of Sidha Medicine Surgery) 4 Year & 6th Months
6 BUMS(Bachelor of Unani Medicine Surgery) 5 Year
7 BSC, BPT(Bachelor of Physiotherapy) 4 Years
8 B.SC MLT(Medical Lab Technology) 4 Years
9 B V Sc& AH(Bachelor of Veterinary Science & Animal Hospitality) – 5 Years
10 B.Pharma (Bachelor of Pharmacy) 4 Years
11 B SC Nursing(Bachelor of Nursing) 4 Years
12 B N Y S(Bachelor of Naturopathy & Yogic Science) 5 Years
13 Pham "D"( Doctor of Pharmacy)* 4 Years
14 B Sc Optometry(Bachelor of Science in Optometry) 03 Years
15 B. Oct. Thep. ( Bachelor of Occupational Therapy) 4 Years 6 Months
*Scholarship Applicable for 04 years only i.e. duration of B.Pharma only.
OTHERS PROFESSIONAL COURSE
Sl No Courses Duration
1 B. Sc. Agr. (Bachelor of Agriculture.) 4 Years
2 B. Fisheries/B.F.Sc ( Bachelor in Fisheries Science) 4 Years
3 B.Sc. (Horticulture) 4 Years
4 B.Sc. Bio-Tech(Bachelor of Bio-Technology) 3 Years
5 B Ed (Bachelor of Education) 2 Year
6 B.M.C (Bachelor of Mass Communication) 3 Years
7 H.M. (Degree in Hotel Management) 4 Years
8 BP Ed (Bachelor of Physical Education) 2 Year
9 B.A.S.L.P. (Bachelor of Audiology & speech Language
(Pathology)
4 Years
10 B F T (Bachelor of Fashion Technology) 3 Years
11 B.Sc MICRO (Bachelor of Science in Microbiology) 3 Years
12 B.Sc HHA( Bachelor of Science Hospitality and Hotel
Administration)
3 Years
13 LLB (Bachelor of Laws) 2-3 Years
14 B EL. Ed (Bachelor of Elementary Education) 3-5 Years
15 B F A ( Bachelor of Fine Art) 04 Years
16 B F D ( Bachelor of Fashion Designing ) 3 Years
17 BA LLB (Bachelor in Art with Bachelor in Law) 5 Years