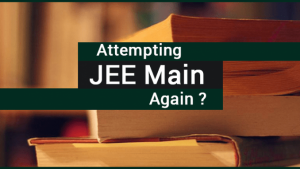 The News of National Testing Agency (NTA) conducting major examinations like JEE Main, NEET, UGC NET, etc had been confirmed by HRD Minister Prakash Javadekar on 7th July 2018 in a live press conference. NTA is an autonomous body that will now conduct a few national level examinations like JEE, NEET, GPAT etc twice in a year. This decision has led to a lot of unanswered questions among some candidates.
JEE Main 2019 CBT: How to take JEE Main 2019 in Computer Based Mode?

Subscribe For Latest Updates

Subscribed Successfully.

Already Subscribed.
However, with the new structure of exam under NTA, the Joint Entrance Examination Main will be conducted twice in a year; once in January and again in April. In a discussion with my friend Arun, I argued that the number of attempts now will be 6, keeping in mind the eligibility criteria that a candidate must have graduated class 12th in 2017, 2018 or should be taking the final year examination in 2019. If this criterion is to be followed, then the number of attempts will be extended to 6 as the candidate will be able to take the exam 6 times in 3 consecutive years.
On the other hand, Arun debated that since NTA has taken the charge of conducting these exams twice and if the first session is to be held in January, the number of attempts will be limited to 4. This will, however, be applicable if the eligibility criteria is amended and the candidates eligible to take the JEE Main will be the ones who have either graduated class 12th in 2018 or are going to take the same in the year 2019.
As of now, there is no official notification stating anything about the number of attempts of NTA JEE Main 2019. Any update from the official authority will be notified here.
Both me and Arun couldn't come to a conclusion about whether the number of attempts will be 6 or 4 for JEE Main 2019. What do you think? Chew over this question and do let us know in your valuable comments below!