Want to know more about this year's JEE Main 2019? If yes, then read the facts and figures released By NTA recently!
Subscribe For Latest Updates
Subscribed Successfully.
Already Subscribed.
LET'S TALK ABOUT FIGURES
The National Testing Agency (NTA) is conducting the JEE Main January, 2019 Examination between 8th to 12th January 2019 for

11,09,250 registered candidates

(9,29,198 for Paper-I & 1,80,052 for PaperII).
21791 candidates are registered for the examination at 17 centres in 15 cities in the North Eastern States.
7551 Candidates at 09 centres in 04 cities in Jammu & Kashmir.
MODE OF EACH PAPER
Paper-1 (B.E. /B. Tech.) in "Computer Based Test (CBT)" mode only. (b)
Paper-2 (B. Arch/B.Planning): Mathematics (Part I) and Aptitude Test (Part II) in "Computer Based Test (CBT)" mode
Drawing Test –(Part III) in "Pen & Paper" (offline) mode.
JEE Main 2019 Statistics Released by NTA on 7th January 2019


| | |
| --- | --- |
| Lovely Professional University 2019 Admissions Open | Apply Now!! |
Did you Know?
The Examination would be conducted in 467 Centres in 258 Cities (09 outside India). JEE (Main) 2019 Examination will be conducted completely on the Computer Based Test (CBT) for the first time. The Paper-II of the Examination is being held tomorrow on 8th January 2019 in 02 shifts. About 180,052 candidates are appearing this Test at 390 centres (inclusive of 6 centres abroad).
JEE Main 2019 Provisions by NTA
All the preparations for the exam have been completed:
Important NOTE:
469 companies offered 5684 jobs to SRM University Students You too can be one of them? – SRM 2019 Application Form has been Released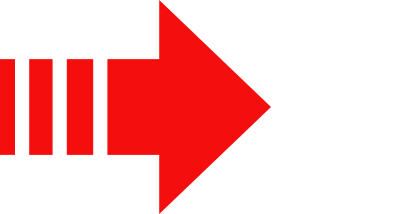 MAKE SURE YOU APPLY
<==Click Here!!
A Control Room has been opened and

25 State Coordinators, 254 City Coordinators and 566 Observers

have been positioned.
A

third-party audit

of all examination centres has been completed.

Live CCTV

– as done for UGC-NET December 2018 Examination, CCTV Surveillance is started in all examination centres to curb malpractices in the examinations. The NTA is also making 2 arrangements for live viewing at remote location and recording CCTVs Systems of all examination centres at Control Room situated in the NTA.
A network of more than

4000 Test Practice Centres

, especially for students of rural areas, has run free practice sessions. To assist aspirants of JEE (Main) January 2019 candidates, the NTA on 2nd January 2019 communicated to all 9.4 Lakh candidates through e-mail and SMS, about additional Mock Tests, which are specially prepared for their benefit. During the first four days of its announcement, about 3 Lakh of these candidates have visited the Mock Tests and benefited from it. Further, about 24 thousand opted for using TPC centres and such candidates were provided a TPC, close to their place of stay and they have taken Mock Test on 5th and 6th January 2019. The Mock Tests are also available online. About 2519290 candidates have used this facility.
Jammers: In order to stop cheating using mobile networks, Jammers have been installed in all the Centres. A total of about

4,000 jammers per shift in all 10 shifts

have been put in place. While assuring the candidates of the highest professional conduct of the exam, NTA requests cooperation of all the stakeholders for an orderly conduct of the exam.