Have you started Preparing for JEE Main 2019? Well, if you haven't, then now is the right time. JUST DO IT!   Joint Entrance Examination or JEE Main is considered as one of the toughest and most challenging national level examinations. As we all know now that NTA and not CBSE will conduct the JEE Main 2019 before the usual month and therefore there is not enough time for the students to prepare. However, the secret to cracking the exam within the limited number of days is that you study with pure dedication and no distraction even it is for just a few hours!
Check Eligibility For NTA JEE Main Exam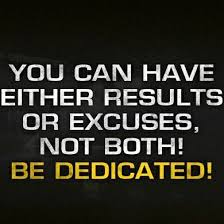 Scoring high marks in the JEE Main is not a difficult task at all if you prepare for the same with full dedication. No matter how much time is left, using your little time in an efficient manner, will finally prepare you for the exam to help you score the desired marks. If you are confused about how to prepare for the exam in the few days that are left, you can read the article given below and know the best way to prepare for the JEE Main 2019.
JEE Main 2019 is around the corner and candidates should starting preparing for the entrance examination as soon as possible. At this time, it is safe to assume that only 100 days are left for the examination to take place. Candidates must, therefore, know the exam pattern first which is the most crucial step, to begin with the preparation.
Exam Pattern of JEE Main 2019
JEE Main 2019 will be conducted in two papers – Paper 1 (for Engineering)and Paper 2 (for architecture).
Paper 1 will have questions from Physics, Chemistry, and Mathematics.
The exam will be conducted in only the computer-based mode.
The question paper will be of maximum 360 marks with a total of 90 questions.
4 marks will be awarded for every correct answer and 1/4th will be deducted for every wrong answer. There will be no deduction of marks for not attempting the question.
JEE Main 2019 question papers will be in available in English, Hindi and Gujarati.
Tips to keep in mind to prepare for JEE Main 2019
Pay attention in school –

Earliest preparation can start by staying focused in school during class 11th and 12th during which most concepts that are a part of the JEE question paper are covered.

Correct Time Management –

There will be 30 questions from each section and You must give equal attention to all the subjects while preparing a timetable. You must spend quality time in preparation of each subject. Take a short break of 5-10 minutes after every hour to let your mind rest. You must make sure to indulge in other activities related to recreation during the break. Never discuss anything about your exam or syllabus during the break.

Right

Study Material

– You should first know the correct syllabus to gather the correct study material. When searching for JEE Main study material, you will get a huge number of suggestions of books and other reference material. But you should ensure that you utilize your time finding the correct study material and don't waste time going through the wrong ones.

Previous Years Question Papers –

To prepare for any examination one must have a look at the previous year's question papers. JEE Main question papers of previous years will help you prepare well for your exam. It will help you manage your time and check your level of preparation.

Take Mock Tests –

JEE Main is not hard but a bit tricky. To perform well in JEE Main 2019, candidates must make sure that they practice the computer-based test at least once before the real examination. Once you are sure that you have covered complete syllabus, take JEE Main mock tests. By taking mock tests regularly, you will get a better understanding of topics. Also, it will also help you improve your speed and problem-solving skills. You will be able to develop the skill to attempt the maximum number of questions with the highest accuracy.

Stay healthy –

The most vital step that candidates usually forget during the entire preparation is to maintain their health. You should avoid eating and sleeping at ungodly hours so that when you are actually taking the JEE Main 2019, you are perfectly healthy and take the examination without any panic.
Important Books For JEE Main 2019
Subject
Books
Physics
NCERT Books

Ref. Book – Concept of Physics By H.C. Verma (Part 1 & 2)

Chemistry
NCERT Books

Ref. Book – Organic Chemistry by O.P. Tandon

Mathematics
NCERT Books

Ref. Books – Mathematics By R.D. Sharma & Mathematics By A. Das Gupta
It is a big deal for most students to qualify the JEE Main 2019. It is not only an examination for acquiring a seat in the NITs, CFTIs, IIITs, and IITs but also an entry ticket to many reputed engineering institutions in India.


We understand every student's plight who wants to clear the JEE Main 2019 because we've been there and faced that! In case you need any help or want to ask us anything related to the exam, do ask us in the comments section below. We are there for you. 
JEE Main 2019 Important Links