CUSAT CAT 2019 Counselling: CUSAT CAT 2019 Counselling is offered to the students who have successfully cleared the CUSAT CAT 2019 Eligibility Criteria and CUSAT CAT 2019 Exam. CUSAT CAT 2019 Counselling will be held in 1st to 3rd week of June 2019. Candidates are required to register and apply for the colleges of preference in order of choice. Candidates will have to check the website for Counselling dates as no individual will be sent the letter personally. Candidates are required to download the Counselling letter and bring them along with other necessary documents on the said date in the letter.
CUSAT CAT 2019 Counselling
CUSAT CAT Counselling 2019: Counselling is a part of admission process in which students that have cleared the examination are called in for the purpose of seat selection into the courses of candidate's choice as well as in the college of candidate's choice. However, it will only be valid post document verification and eligibility clearance. The course of Counselling is done is many sessions as students are called on the basis of their ranks, i.e. top-ranked candidates are called first and so on. Candidates must stay updated regarding the notification of Counselling dates by the University.
Subscribe For Latest Updates
Subscribed Successfully.
Already Subscribed.
| | |
| --- | --- |
| Lovely Professional University 2019 Admissions Open | Apply Now!! |
CUSAT CAT 2019 Counselling Schedule
Here is the schedule for CUSAT CAT 2019 Counselling Dates and further admission procedures:
| | | |
| --- | --- | --- |
| S.NO. | Events | Dates |
| 1. | Announcement of Results | 1st week of June 2019 |
| 2. | Counselling Dates | 1st to 3rd week of June 2019 |
| 3. | First Allotment and Fee Payment | 3rd week of June 2019 |
| 4. | Second Allotment and Fee Payment | 4th week of June 2019 |
| 5. | Third Allotment and Fee Payment | 4th week of June 2019 |
| 6. | Concluding Admission Process | 4th week of July 2019– 1st week of August 2019 |
Steps for Participation in CUSAT CAT 2019 Counselling
Candidates should be aware of the following steps. CUSAT CAT 2019 Counselling Notification will be updated on the CUSAT CAT 2019 official website. Candidates must keep checking the official website after the declaration of results.CUSAT will not be sending any personal invitations to the candidates.
Important NOTE:
469 companies offered 5684 jobs to SRM University Students You too can be one of them? – SRM 2019 Application Form has been Released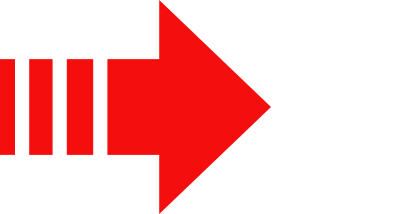 MAKE SURE YOU APPLY
<==Click Here!!
Applicants have to register online.

Registration must be done from the official website of CUSAT CAT 2019.
This involves locating the login console and entering the candidate's Username and Password.
Candidates must select all their college and course preference while registering.
There is no restriction while opting for preferences.
Once the options are locked, candidates cannot revert them back or change them later.
After the registration process, candidates can download the Counselling letter from the website.
Candidates must report to the Counselling venue on the said date and time on the Counselling Letter.
They must bring the letter to the venue on said date along with relevant documents.

Cochin University will allot seats to candidates on the basis of their ranks, preference, availability of the preferred seats, as well as the eligibility of the candidate.
Accepted candidates will then receive an allotment letter.

Candidates must download the allotment letter
And they have to bring it to the venue on the mentioned date and time on the letter.
Candidate's Documents will be verified at this point. Thus, it is important to carry all the relevant documents to the allotted college venue.
Candidates can then pay their fees mentioned in the admission slip that will be provided to them when they show up at the venue mentioned in the allotment letter.
Documents Required for CUSAT CAT 2019 Verification
Students who have received the CUSAT CAT 2019 Counselling Letter must carry the following documents. These documents must have self attested copies to be submitted during the process.
● Class X Mark Sheet
● Class X Passing Certificate
● Class X Character Certificate
● Class XII Mark Sheet,
● Class XII Passing Certificate,
● Class XII Character Certificate, Migration Certificate (if applicable i.e. if applying from outside Kerala)
● Domicile Certificate to prove applicant's Kerallite status.
● CUSAT CAT 2019 Counselling Letter
● CUSAT CAT Admit Card, Application Registration Form, and Payment Slip
● Passport size Photographs (carry enough)
CUSAT 2019 Admission Cancellation
Candidates, for whatever reason, can cancel the admission and opt for the fee refund. Candidate need to write an application letter to the University.
CUSAT CAT Previous Year Admission Fee Details
Post CUSAT CAT Seat Allotment process, students can proceed to the course/college fee payment. In this section, viewers can check out the Fee Structure and amount that the selected candidates paid in during the final admission procedure. The table given below shows the Fee Structure of CUSAT B Tech Courses.
| | | | |
| --- | --- | --- | --- |
| S.NO. | Programme | Student Category | Fee Amount per Semester (in INR) |
| 1 | Naval Architecture & Ship Building | GEN/ SEBC | 18,700 |
| | |  SC/ST | 3.180 |
| 2. | Polymer Science & Engineering | GEN/SEBC | 17,050 |
| | |  SC/ST | 1,530 |
| 3. | Instrumentation Technology | Gen/SEBC | 21,910 |
| | | SC/ST | 1,530 |
| 4. | Civil Engineering /Electrical Engineering/Safety & Fire/ Mechanical | State Merit | 31,035 |
| | | All India Merit | 59,685 |
| | | NRI | 1,95,175 |
| | | SC/ST | 1,530 |
| 5. | CS, ECE, IT | State Merit | 30,555 |
| | | All India Merit | 59,205 |
| | | NRI | 1,94,695 |
| | | SC/ST | 1,530 |
CUSAT CAT 2019 Seat Availability Template
The Cochin University offered the following number of seats per course in various colleges during the CUSAT CAT academic admission 2018. Candidates who are filling in for the academic admission 2019 can acquaint themselves with the CUSAT CAT Seat Matrix 2018.
                                                                 Department of Ship Technology
S.NO.
Course Name
Seat Availability
1
B Tech in Naval Architecture & Ship Building
42 Seats ( 15 seats were reserved for Naval Candidates)
                                                    Department of Instrumentation Technology
S.NO
Course Name
Seat Availability
1.
B Tech in Instrumentation Technology
28 seats
                                 Department of Polymer Science and Rubber Technology
S.NO.
Course Name
Seat Availability
1.
B Tech in Polymer Science & Engineering
20 Seats
                                        Cochin University College of Engineering, Kuttanad
S.NO.
Course Name
Seat Availability
1.
Mechanical Engineering
45 seats
2.
Civil Engineering
45 seats
3.
IT
45 seats
4.
Computer Science and Engineering
45 seats
5.
Electrical and Electronics Engineering
45 seats
6.
Electronics & Communication Engineering
45 seats
                                                           School of Engineering, Thrikkakkara
S.NO.
Course Name
Seat Availability
1.
Mechanical Engineering
90 seats
2.
Civil Engineering
90 seats
3.
IT
45 seats
4.
Computer Science and Engineering
90 seats
5.
Electrical and Electronics Engineering
60 seats
6.
Electronics & Communication Engineering
90 seats
7.
Safety & Fire Engineering
90 Seats
                                                    Kunjali Marakkar School of Marine Engineering
S.NO
Course Name
Seat Availability
1.
B Tech in Marine Engineering ( Residential Programme)
80 seats