Changing and diverse fields in the recent times have provided new opportunities and are setting up innovative criteria for the science students. Now the options for them are not limited till B.tech and has seen the enhancement of various fields where the technicality and deep theoretical or practical knowledge of science is required. No matter what choice of subjects is chosen by the student, for both PCM (Physics, chemistry, math) and PCB (physics, chemistry, biology) job opportunities have been going strong.
Subscribe For Latest Updates
Subscribed Successfully.
Already Subscribed.
List of Courses to do After 12th Science Non-Medical (PCM)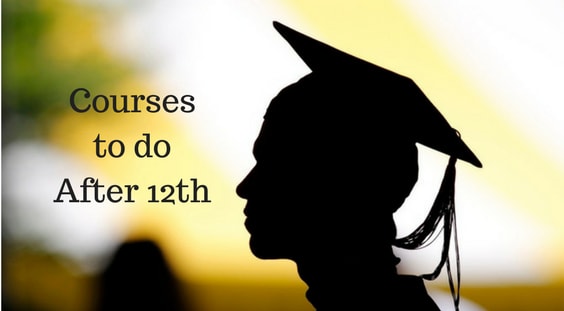 B.E./B.Tech
After school, candidates can go for pure engineering courses consisting branches of technical, mechanical, civil, aeronautical, electronical etc. Competitive exam like UPTECH, AIEEE or independent exam held by Joint Admission Board for the admission in B.tech/B.E in IIT's are among the most prestigious exam at national level. The course duration is 4 years and admissions are held every year with students applying in large numbers. Both government and private universities offer engineering courses, so for students who are not able to score well in these competitive exams for them options of well reputed private universities for pursuing B.tech/B.E. is always available.
Advantage of the course: Apart from getting the guaranteed job placement this course also provides options for higher research if one wants to venture in teaching field and desires to become a college lecturer by pursuing M.Tech/M.E. Various government projects also demands pure engineering graduates further opening options of working for well reputed companies. Growing technical demand has also led to the outsourcing of candidates to MNC's abroad.
B.SC. (Bachelor in Science)
B.Sc. comes as the next best option for the science students offering plenty of fields where they can explore their interest and not get bind by raw engineering. It's a 3 year course and is widely offered by different universities with specialization in areas like computer science, nautical science, Forestry, IT, Hotel Management, Electronics, Aviation, Animation and Multimedia. Students can explore their diverse fields and further pursue their career in respective areas.
Advantage of the course: Candidates always have the option to go for P.G. course- M.SC which lasts for 2 years. With many renowned universities offering this course it has caught the attention of various Multinational technical Companies often looking for fresh graduates to work as a full time employer or for an internship as these courses aside from having the theoretical knowledge also demands practical experience for a deeper understanding of their subject.
B.C.A (Bachelor in Computer Application)
This is also a 3 years course focusing primarily on software development, applications, programming languages etc. If computers have been your favorite tool of experimentation then this is the course for you. Bachelor in computer application been one of the sub-field of engineering offers deep knowledge of functioning of programming often providing opportunities in big private firms.
Advantage of the Course: This course too opens opportunity if you are interested in pursuing higher research. One can go for M.C.A. which is a 2 years course and enhance the understanding of higher research additionally it not just leaves an option of teaching but also provides an opportunity of getting hire in private companies especially IT MNC's recruit higher academics of computer applications.
B.ARCH. (Bachelor of Architecture)
This fresh option is also very much to be pursued by the science students. It mainly includes the study of structure of building, designing, planning and construction of home and an innovative idea of building public utility structures and commercial structures.
Advantage of the course: With the growing demand of structures for commercial purpose and the way the designing of housing is taking place, architecture has seen the recent rise of employment and the demand of innovative minds by Construction companies has taken a steep. Even Government sectors are employing in their housing projects and often these collaborations are done with private constructors. So if you enjoy devoting your day completely on the field, this is the job for you.
Commercial Pilot Training
Mathematics students can also go for commercial pilot training if they don't want to opt for the regular and conventional mode of career. This training usually lasts for 2 to 3 years, depending on the flight training school.
Advantage of the course: Not providing with various employment opportunities, aviation course limits itself with a job as commercial pilot in private or Nationalized Airline companies. Government Aviation Training Institute is the best flight training school amongst all the other training institutes.
Diploma Course in fire safety and Technology
This is a diploma course which could be opted by Mathematics students directly after their 12th exam and where the job assurance could be gained after the completion of the course. Both diploma and certificate course is offered by various private institutes. The time duration is usually to be 1 to 3 years but varies from one institute to another.
Advantage of the Course: This job oriented course provides opportunities in both government and private sector. While in government sector you can be recruited for Defence forces, Railways, Airport Authority of India, Electricity Boards, C.I.S.F., Mines, Refineries, ONGC, fire brigades or other such organizations. Mostly established companies also hire fire personnel, providing opportunity to work in private sector too.
Merchant Navy Courses
This is also one of the preferred sector which is opted by students right after 12th. If you are from a math background you have got an exciting opportunity to serve your country at an early age and plus get to experience the adventure simultaneously getting to visit exotic places.
Advantage of the Course: Apart from satisfying the travelling bug within you this job also provides strong monetary support plus travelling and expenses are taken care by the government. Posts vary from Electro-technical officer to deck officer. Based on the job post, number of courses are available too like B.E. Harbor and ocean engineering, B.Sc. Marine Catering, B.E. Marine Engineering, B.Sc. Nautical Science, B.E. Naval Architecture and offshore engineering and various other courses. For sailor other diploma and engineering courses are also available.
Different Courses from Other Fields
Diploma Courses
For those who wants to see what else other fields offer there is a variety out there and for those who wanted to be in engineering but didn't get through there are diploma courses in engineering for them too. Some of the courses under engineering are Diploma in mechanical, chemical, civil which gives the way for pursuing degree in these specializations further. Other diploma courses from different fields are Diploma in Print Media Journalism, interior designing, Education technology, retail management, banking and finance, event management, film making, video production and editing, biotechnology.
Teaching Courses
Some of the options under this are B.El.Ed, Primary teaching training course, and diploma in elementary education. Bachelor of physical education. B.Ed. could also be pursued but graduation as a minimum eligibility is required.
Designing Courses
Under this fashion designing and interior designing can be pursued. Though both are very different for the people from science background so develop career in this you have to be peculiarly interested in both the fields. It is a well choice for students who have good command over designing and have a creative bent.
Management Courses
The Mathematical aptitude could be very much utilized over here. Management is also one of the highlighted course among the science students due to the similarity of subject to some extent and also the assurance of good job right after completing the degree. Science students accomplish well in this field because of their concrete, strategic and analytic approach.
Performing Arts
For those with the brilliant expressions, diverse attitude, outgoing personality and who wants experiment something entirely different from their usual course performing arts is for them. There are various diplomas and acting institutes who take people completely devoted in the artistic senses and are best at expressing themselves on public forums.
Air Hostess/Cabin Crew making course
If score hasn't matched up with the desired university's criteria then this course also provides with the quick money and lavish lifestyle. With the help of training of few months and if good institute has been behind it, a placement for a renowned airline can completely turn the career around with an opportunity of roaming around the world.