Commerce attracts large group of students mainly who are interested in progressing their career in corporate world, exploring the fields of Economics, Business studies, statistics, Accountancy and either going for a private jobs right after completing their graduation or pursuing P.G. courses for better job profiles. Though Math is an integral part of this course few of the students also opt for doing this course without it but it doesn't limit their options in job fields with clearing providing them opportunities as good as students doing this course with math. The courses that can be pursued after Commerce are provided in this article.
Subscribe For Latest Updates
Subscribed Successfully.
Already Subscribed.
Top Courses to do After 12th Commerce (With Math)
List of the courses to be followed up after completing 12th commerce with math are: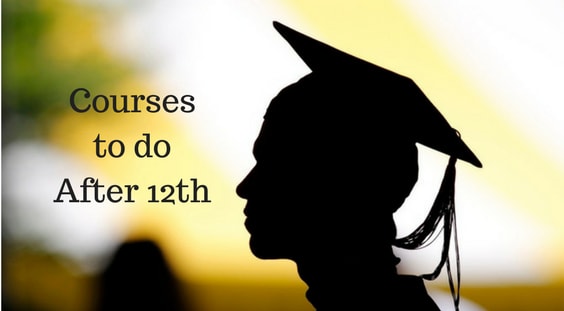 Bachelor in Commerce (B.Com)
This is the most preferred and widely applied course by the commerce students. This 3 years degree course is offered by various renowned Government and private universities and deals with extensive classroom knowledge of accountancy, economics, business ethics, finance, business law, mathematics, auditing, statistics and other important subjects. Some of the universities like Delhi University offers this course as both B.Com(Honors) and B.Com(Pass), where Honors could be applied only by the students with Math in their 12th and Pass for without Math students. While many of the colleges offer Honors with a specialization in one particular subject of commerce.
Advantage of the course: This graduate degree provides opportunity in private as well as public sector. Where fine jobs could be pursued as accountant, financial analyst, clerks in the corporate world right after completing the degree, many departments of government sectors also possess requirement for B.Com graduates. Students may also go for M.Com which will take 2 years to complete and will open up opportunities for much refined positions in teaching sector or other high positioning jobs.
Chartered Accountant
To pursue this course one has to successfully complete the Chartered Accountancy Course and become a member of Institute of Chartered Accountants of India (ICAI). Though studying involved in becoming CA is tough but ones this course is completed the career prospects after CA are exciting.
Advantage of the course: Jobs are in plenty after the completion of this course in Financial Departments of Private companies as well as government sectors. One can also start working independently after some experience offering consultation services as well as getting hired by the companies and businesses for operating as a private auditor.
Bachelor of Economics:
Also termed as B.A. Economics this course could also be on the list of commerce students. If Economics binds your interest and have the capability of understanding complex data and findings then this is the course for you.  Though it won't be comprising with the detailed subjects of commerce like accountancy or business studies, it might have a hint of it but elaborated study of economic theory, mathematical methods for economics, public finance, money and financial systems, economic systems are few of the subjects which will be taught in this 3 years degree.
Advantage of the course: Various job opportunities in financial market are available for economics graduates. Teaching jobs after the completion of P.G. course in the subject are also there and most importantly if your dedication has always been towards competitive exams then the detailed study of this subject can be utilized as economics can be opted as an optional paper in UPSC exam.
Bachelor of Statistics
For those who love math and likes to play around with complex tables and data, this is the course for you. Bachelor in Statistics is a pure statistical course with the topics like statistical methods, probability, combinations, collection, organization and interpretation of data through surveys and experiments. Indian Statistical Institute is the place to pursue bachelor's degree.
Advantage of the course: After bachelor's one can go for P.G. Programme for further research work other than that after completing your course one can also apply for both private sector jobs as well as for jobs in government sectors, as this course deals with statistical analysis of data jobs in census, pharmaceutical, computer software companies could also be looked for. Like Economics one could also apply for the civil Services, Indian Statistical Services and Indian Economic Services Exam.
Company Secretary (C.S.)
Institute of Company Secretaries of India is the institute tasked by the government to conduct the course as well exam for this course. A company Secretary is needed to run company successfully.  Candidates must go through a 3 stage Programme to get selected for the C.S. course.
Advantage of the Course: Having ample opportunities in the private sector for Company secretary, the major requirement of this job is the effective communication that candidate should be able to carry with all the other departments of the company at the same time familiarizing oneself with the relevant laws so that they can perform their job to the best of their ability.
LAW
With the new change in the policies now students can pursue this course right after completing their schooling by enrolling themselves into 5 years of integrated course, combination of a degree course and traditional L.L.B. course. There is no particular preference of eligibility for applying in this course as students of Science as well as Arts stream opt for it. Procedure for getting a seat in most of the institutes is through an entrance exam.
Advantage of the Course: This one comes with all the job opportunities whether you want to go for government jobs or private ones. In the initial stage one can start by working in a private firm and later with the advancement of experience can opt to go for their own firm. Opportunities under corporate law could also be explored with many corporate firms hiring young professional lawyers for dealing their legal matters. Apart from that there are other law specializations which any one could also be opted for.
Actuarial Science
For pursuing this course one must clear the entrance exam called the ACET held by Institute of Actuaries of India (IAI) a governing body responsible for actuarial education in India. This course consists of four stages- Core technical Stage, Core Application Stage, Specialist technical Stage and Specialist Application Stage. One must go through 15 papers for the completion of this course, it doesn't have any fixed time duration like C.A. and its completion totally depends on your schedule and aptitude. You can also opt for the guidance of coaching institutes for this course while pursuing your commerce degree simultaneously.
Advantage of the Course: The main objective of this course is identifying the financial risks and coming with the ways of quantifying these risks in the market. Since it's a course that uses statistics and mathematics to examine the determined risks in finance and insurance fields, candidates after the completion of this course are hired by prominent global companies for the well paid job. As the work is to determine the future financial risks and loss, actuarial is no doubt a difficult but a well-worth course.
Bachelor in Business Administration (B.B.A.)
This course is also just like B.com is the well suited course for commerce students. The formation of this course is entirely on the much more elaborated and deep theoretical knowledge of commerce subjects so it very much preferred by the students.  This course is also a good start for those who are completely interested in industrial and corporate jobs. Additionally, unlike all the above mentioned courses it's also for those commerce students who didn't opt for Math as a subject in their 12th.
Advantage of the Course: Market is full of job opportunities for B.B.A. graduates in corporate sector. To enhance their career candidates usually go for M.B.A. after completing their graduation degree through CAT or MAT both the exams held for admissions in management institutes. The combination of both B.B.A. and M.B.A. results in the gradual increment of career as well as monetary growth.
Other Courses
There are certain diploma courses also which could be pursued by commerce (math and non-math) students. Few of them are mentioned below:
Event management Course: Could grab interest of students of any field, with big money and fine communication skills as making relations is one of the important factor, this course is no doubt gaining attention of students.
Journalism and Mass Communication: If you want to experiment with your career and have an enormous creativity in relatively every field from writing to presenting yourself in public, then this is the course for you. Having a complete transformation of career could be difficult for some but this course will bring you so much on the field with all the practical knowledge that you won't regret it also provides you with variety of options from print media to hardcore journalism.
Animation and Multimedia Course: Commerce students can also go for the diploma or degree course in this field and explore their creative side. This course has gained quiet a demand after the success of graphic novels, animated movies and series. The duration of this course may vary from 6 months to 3 years.
Hospitality Course: Criteria for the admission under this course is not very strict and various careers could be explored after completing diploma in hospitality course. One can look for job opportunity in Front Office Operations, Accounting, Communication Skills, Travel Management, Human Resource Management, Food Production and other areas.
Fashion Design and Technology: If you have creativity and the well suited interest in fashion and designing. There are different sections which could be opted for designing, so you got plenty of choice. Depending on the program, duration of the program may vary from 1-4 years differing from certificate, diploma or degree course.