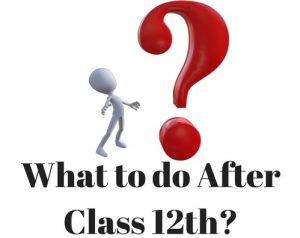 When it comes to the career opportunities to opt after 12th, students often face confusion resulting from the lack of information regarding the fields and opportunities that could be explored after passing their exam. There is always this desire to explore new opportunities that will be coming along the way, it doesn't matter if the student is coming from which varied background, there are various courses which could be explored and which opens the door for the various upcoming professional jobs.
List of Top 12 Courses to do After 12th Arts
Different options are available under Arts and Humanities.
Subscribe For Latest Updates
Subscribed Successfully.
Already Subscribed.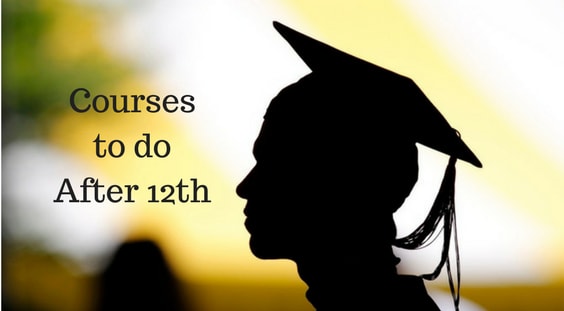 List of the courses offered under this field is given below:
Bachelor of Arts (B.A.)
Bachelor in Journalism & Mass Communication (B.J.M.)
Bachelor in Business Administration (B.B.A)
Bachelor of Fine Arts (B.F.A)
Bachelor in Hotel Management (B.H.M)
Bachelor in Social Work (B.S.W.)
Bachelor of Event Management (B.E.M.)
Bachelor of Fashion Designing (B.F.D.)
Bachelor of Elementary Education (B.El.Ed)
Bachelor of Business Studies (B.B.S.)
Bachelor for Travel and Tourism Management
Aviation Course (Duration 1-3 years)
There are few of the preferred courses which have recently risen in demand. Giving their requirement in the professional career and future employment opportunities these courses are widely being offered by the colleges and the universities. With the broadened exposure these courses are offering jobs in public sector, community programs, government-funded organizations, chances have now opened in both public and private sector. Details of the few relevant courses are provided below giving the basic information of admission eligibility, duration of the course and future opportunities after the completion of these courses.
Bachelor of Arts (B.A.)
The duration of this course is 3 years. Bachelor of Arts is the course offered by the number of public and private universities with students all over the country applying for it. Under this course students are provided with the options of different and varied combinations, stretching from Psychology to Management.
With the newly introduced demand in the professional market, few of the colleges have also started offering managerial courses so the students could keep up with their interest of different art subjects as well as could match up with the jobs right after their graduation.
With the availability of these set of courses, there is also the choice of specialization in subjects being offered by universities. Some of them are B.A. Political Science, B.A. Psychology, B.A. Applied Psychology, B.A. Archeology, B.A. Economics, B.A. Journalism and Mass Communication, B.A. History, B.A. Social work, B.A. Indian Culture, B.A. French (available in other languages too), B.A. Sociology, B.A. Philosophy, B.A. Geography, B.A. Human Rights and gender, B.A. Management, B.A. English etc.
Advantage of the Course: With the benefit that it's an attainable course to do, it also gives ample of opportunities to explore out of the course activities which include internships, volunteer work or enhancing some other extra-curricular resulting beneficiary for the future working profile. This course is also rightly suitable for the students aiming for government entrance exams as it is easy to pursue and opens up an opportunity for various government jobs right after graduation. Also, courses like Psychology, Geography, Human rights, Political Science has seen the enhancement of employment opportunities in various government and non-government organizations where research workers for projects related to social sciences subjects or counsellors from the background of psychology are required.
Eligibility and Availability of Colleges: Students who have successfully cleared their class 12th exam from Arts or any other stream could apply for this course. Almost every college offers Bachelor of Arts though the subjects available might vary. The increasing demand of this course among students particularly those aiming for competitive exams has led to the increment of this course in various colleges making the easy seat availability for students to take admission. Central and State Universities like JNU, Delhi University, Banaras Hindu University, Ambedkar University offers B.A. with diversity of subjects and specializations. Admission procedure in these universities starts in May. Aspiring students could check the details on university's official website.
Bachelor Of Social Work (B.S.W.)
The duration of this course is 3 years. With the rising job opportunities in community sectors and the increasing demand for social work in government planning, the demand for this course has seen recent increment. More students planning their career, this course opens up the opportunity for higher education too. Aspirants with good communication skills and well interactive personality are best suited for this course.
Advantage of the course: Interested candidates aiming for the job right after graduation can apply for this course with assurance. Aspirants can apply for Master in Social Work if interested in higher education. Students of Social Work also become eligible for various government jobs and could also prepare for the civil competitive exam.
Eligibility and Availability of Colleges: Students who have cleared their 12th exam from Arts or any other stream are eligible to apply for this course. Many public and private universities in India are offering this course. Delhi University has also started offering this course at graduation level. For now, the availability of this course is limited to only two colleges of the university but Social Work department offers full two years course in Masters in Social Work and further higher education.
Bachelor Of Fine Arts (B.F.A.)
The duration of this professional course is also 3 years. This course is for the students who are widely interested in visual arts as the course and its syllabus majorly consist of art. This course has also seen a recent increment of interest among students as the popularity of graphic designs in video games and comics has risen. Students with good skills in sketching and with the bend towards the creative thinking will be most eligible to apply for this course. Jobs with the fine career ahead could be attained by the students after graduation.
Advantage of the course: Aspirants interested in the creative development, sketching can opt for this course as it will provide them the opportunity and space where they could develop their creativity further and get paid in return heading for a good and stable career. There are also opportunities for various diploma courses after graduation that students could opt for enhancing the advanced skill.
Eligibility and Availability of Colleges: For Applying in this course student should have passed the 12th exam from any of the streams. Both public and private universities offer this course throughout India. Forms could be checked on their official website.
Bachelor in Journalism and Mass Communication (B.J.M.A.)
This course has been in the rapid demand for the advancement of media could be seen in the present times. The duration of this course is 3 years. Journalism and Mass Communication has been the preferable course among students due to the increased job openings in the media sector and the rapid career growth. Exposure to the press media and online media has given ample of opportunities to the newly introduced students who attempt to organize their career around this increasing demand.
Advantage of the course: With the assurance of a fine career perspective, this profession also brings the demanded fame and good opportunities to work outside country. One of the major advantages is also that it provides a good deal of choices depending on the aspirant's interests. It provides diverse fields from press media to online media to hardcore journalism, where press media could be for the candidates with the creative aptitude on the other hand hardcore journalism could be for the candidates with the more outgoing personality, companies too look for people with the much fresh and innovative ideas.
Bachelor in Business Administration
This course also has a duration of 3 years. Bachelor of Business Administration (B.B.A.) could be seen as a newly introduced course at a bachelor level. The rising demand for M.B.A. gave the requirement for this course making students aware of the basics of business administration at an earlier stage. B.B.A. is opted by students interested in completely professional and managerial services. Jobs for the Business administration graduates are plenty in the job market, so candidates interested in working right after their grad could grab this opportunity.
Advantage of the course: With the assurance of the job, this course enhances the administrative and managerial capabilities of the students creating and developing the successful entrepreneurs for the future. A wide range of jobs with the more globalized market offers successful working opportunities. Even though many of the candidates prefer going for M.B.A. after completing their B.B.A. for better packages and chances to go abroad, B.B.A. too provide ample of job opportunities.
Bachelor in Hotel management (B.H.M.)
Like the previous one, this course is also purely job oriented interesting for students who would like to work in the managerial section of hotel and hospitality industry. Students who have cleared their 12th exam are eligible to apply for this course which also has a duration of 3 years. With global relations forming rapidly, hotel management has seen the increase in the demand for young managerial professionals who could manage clients from all over the world.
Advantage of the course: Being a strictly professional course, a degree in Hotel Management bring aspirants exposure. There are also professional courses which are offered and their time duration goes from 1 or 2 years. With the growing global relations of India on the International level country is seeing a rise in the newly built big and medium-sized hotel chains, five stars and other high rated recruiters keep profiling for candidates all over the country. Hotel Management also brings plenty of opportunities to work with international chains and provides exposure to with the reputed organizers and entrepreneurs.
Bachelor of Event Management (B.E.M.)
This course is also solely the professional one. Even Management is basically preferred by candidates who are interesting in the planning and have the creative bent for the organization of events. This course requires a lot of innovative ideas as the core of the course is to teach how to provide what your client is requiring. Event Management too is rising up the ladder with vast budgets and people spending ample amount of money on the important events. Many companies also hire candidates who have the aptitude for event organizing.
Advantage of Course: Major advantage of this course is the big money is spent on the event organization, so if you are making it through, count on that. Though good connections and communication skills are required in this course but even with the institute placement career could be established in this field.
Bachelor of Fashion Designing (B.F.D.)
This one also comes under the core professional courses and those who can thrive in this field should be importantly interested in designing clothes and fashion accessories, so if you have been the champion of your group in picking up good outfits and recognizing what would look on your friends, then this is the course for you. This is a 4 years course and includes detailed knowledge of designing on both theoretical and practical level.
Advantage of the course: Bachelor in fashion Designing provides an opportunity for a great commercial success, thanks to the growing global fashion industry where designers and other fashion companies are looking for creative minds. There are diploma courses also which could be pursued after Bachelors or even after passing the 12th examination. Opportunities in this field are not only limited to fashion designing but also expands to the clothing industry, marketing, fashion photography, and management. Students with multiple and innovative skills could opt for any of these fields.
Bachelor of Elementary Education (B.El.Ed)
Teaching is one of the most respectable jobs in our society is preferred by various arts students. Options for teaching in colleges are always available but if you want to start early then teaching at schools also provides various opportunities. 2 years Diploma courses in elementary education also known as BTC, DED, PTC, TTC could also be pursued by the students with the integrated course of human development, pedagogical knowledge, and good communication skills.
Advantage of the Course: This course of four years prepares students for the various government school jobs if one is looking for stability and early hours working. This degree also opens up the career in social work and research in various government and non-government organizations working on school children education. Several colleges of Delhi University are also offering this course which provides employment opportunities in central schools as well as state government schools.
Bachelor for Business studies (B.B.S.)
Being a newly introduced field this course has attracted only a few of the aspiring students. A professional course with the striving knowledge of Business ethics, Economics, Statistics, it aims at developing and nourishing students into successful entrepreneurs. Being offered by Delhi University, this is the one opt highly opted by students of commerce background. Candidates who have passed their 12th exam are eligible for the entrance test. Details of the eligibility conditions could be checked on university's official website.
Advantage of the Course: It provides opportunities in higher education and other research work. Belonging as a course under commerce B.B.S. explores accounting, finance, marketing, and economics. Subjects taught under this course could be explored for further specialization and candidates can divert their career on the fully managerial positions.
Bachelor for Travel and Tourism Management
With the rising global tourism this field has seen development and created variety of opportunities where young minds are required for managing and organizing the vast business of tours and travels.  Individuals interested in pursuing this degree can opt for Bachelor in Travel Industry Management which provides training management skills. Internships are also emphasized under this field for the further exposure of the course.
Advantage of the Course: This 4 year's course introduces candidates with the depth of tourism economy, management, organization and statistical thinking. Many travelling private companies hire people for their diverse departments like marketing, public relations, management as the establishment for the global relations are all across countries and continents. So if you aim for settling abroad in future, this field has the chance of providing that golden opportunity for you.
Aviation Course
The span of this course expands from 1 to 3 years. More of a having a professional bent like Diploma in Airport Management aviation course also provides the quick way job opportunity. Students from any stream who have passed their 12th exam can pursue this course, though it varies from one institute to another. If one is interested in exploring this area further, some colleges also provides full time degree in this course like B.B.A. in Airport management after which one could purse for Master's in Airport management.
Advantage of the course: Apart from having an advantage of job opportunity, course explores the field of global transportation helping in understanding the technical details and how the management of transporting people from various corners work. Job opportunities could be found in Airport strategy and Functioning, Staff management, Cargo management and handling and safety and security management. Commercial Pilot training courses have also attained attraction, though it's an expensive one but glamorous job opportunities are assured after this course.