LPUNEST 2019 Counselling: LP University will conduct the admission counselling in the month of May 2019. Even though LPUNEST Conselling will have three rounds/sessions, it will be subjected to seat availability and number of applicants. LPUNEST Counselling will happen right after the declaration of LPUNEST Result 2019. Candidates who have cleared the LPUNEST 2019 Exam can register for the LPUNEST Counselling 2019 and participate in further admission processes. Students have to login to their created User ID from the official website of the LPUNEST 2019 wherein they will have to register. Candidates will have to select their course preferences therein. Attend the LPUNEST 2019 Counselling session and voila, you are officially a part of Lovely Professional University.
LPUNEST 2019 Counselling Dates
LPUNEST 2019 Counselling will take place in three rounds. In the first phase, all the candidates will be allotted on the basis of their ranks from the LPUNEST 2019 Exam. LPU also considers the JEE Main Score as a factor for allotment of seats. LPUNEST Counselling 2019 will begin from 4th of May 2019. Here is a official Schedule for LPUNEST 2019 Counselling.
Subscribe For Latest Updates
Subscribed Successfully.
Already Subscribed.
Counselling Rounds 
Events  
Dates  
Round 1
Filling of Preferences
4th – 9th May 2019
Seat Allotment Results
10th May 2019
Round I Admission
10th – 16th May 2019
Round 2
Filling of Preferences
Not Applicable
Seat Allotment Results
17th May 2019
Round II Admission
17th – 20th May 2019
Round 3
Filling of Preferences
17th – 20th May 2019
Seat Allotment Results
21st May 2019
Round III Admission
21st – 31st May 2019
Counselling Procedure of LPUNEST 2019
LPUNEST 2019 Counselling Procedure can be summed up in these points.
● After the result declaration, candidates who are qualified can register themselves for the participation of LPUNEST Counselling 2019
● For Registration, login using the registration Number and Password or UTC (Unique Ticketing Code) which is send to the candidates email ID/phone number.
● Fill in the seat preferences. Candidates can fill up to 5 preferences within the varied stream or programme.
● Candidates will be allotted seats according to their ranks, and order of preferences they filled in.
● Allotted candidates can download the Allotment Letter
● Initial Payment of amount, which will be disclosed later, have to paid as a gesture of confirmation of admission.
● Fill in the final Admission Form
● Document verification process will be held at this point. Candidates can upload the scanned images of documents online or they can submit them at the university.
● Finish up the Admission Process.
Important NOTE:
469 companies offered 5684 jobs to SRM University Students You too can be one of them? – SRM 2019 Application Form has been Released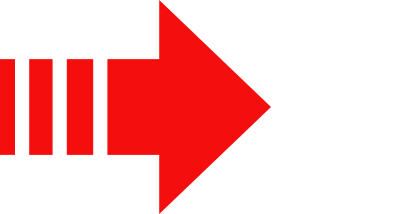 MAKE SURE YOU APPLY
<==Click Here!!
LPUNEST 2019 Counselling Important Documents
Candidates who are eligible for the rounds of LPUNEST 2019 Counselling will, at some point, have to get their documents verified. Here is a list of documents that are important in order to complete the admission process.
● Class X Mark Sheet
● Class X Passing Certificate
● Class XII Mark Sheet
● Class XII Passing Certificate
● Class X / XII Character Certificate
● Date of Birth Proof such as Birth Certificate or any valid document where Date of Birth is shown
● ID proof such as Voter ID, Aadhaar Card, etc.
● Caste Certificate (if applicable)
● Passport size photographs (carry enough)
Seat Allotment of LPUNEST 2019
LPUNEST 2019 Seat Allotment will be held in 3 phases. The first phase will be held after the 1st counselling session which will be held from 10th to 16th May 2019. Second Allotment will be held post from 17th – 20th May 2019 . Students who successfully get registered and participate in the first round of counselling will be granted the seat preference they selected for on the basis of rank, test score, and eligibility. After the counselling session, students will be given the allotment letter mentioning the course details, and final date to complete the admission process. In case the student is dissatisfied with the seats allotted, he/she may take up the next session of counselling. Seats allotted are only valid until proper verification of documents is done with. Candidates will have to attend the allotment session which will be mentioned in the allotment letter given to accepted candidates.