CTI Second Merit List 2018: Admission into Craft Instructor Training courses for the academic session 2018 will be made through All India Common Entrance Test (AICET-2018) which is scheduled to be held on 30.06.2018. The list of the Candidates selected for CTI Second Counselling Institute wise will be uploaded today i.e on 31st July 2018. Latest updates will be provided here once it gets released. These courses are offered by Central Institutes under DGT like ATI's, FTI's, RVTI's and Pvt IToT's to fulfill the objective of uplifting and upgrading the training standard of existing serving instructors of ITIs and Industry as well as those who aspire to become successful instructor in future in the Industrial Training Institutes (ITI's). Candidates, in order to get admission to this programme, must register themselves within schedule date and time. Applicants also need to attend the entrance examination and score the minimum cut-off marks for admission.
Subscribe For Latest Updates
Subscribed Successfully.
Already Subscribed.
CTI Merit List 2018
Based on factors such as marks obtained in the entrance examination, the number of seat availability and the number of applicants, the official admission authority prepares and publishes merit list of CTI for the qualified candidates. Students are called for counselling based on the CTI Merit List 2018. Merit list contains the details like rank, the name of the candidates, gender, date of birth & remark. Merit list of CTI will be uploaded here once it gets released. Centerwise Merit List are available. Link of the PDF is provided below region-wise.
| | |
| --- | --- |
| Lovely Professional University 2019 Admissions Open | Apply Now!! |
| | | |
| --- | --- | --- |
| S. No | Center – wise | Center – Wise |
| 1. | ATI Bhubaneshwar | Modern Pvt. IToT, Kangra |
| 2. | ATI Calicut |  NVTI Noida |
| 3. | ATI Chennai | Rohtak IToT (Govt. of Haryana) |
| 4. | ATI Howrah | RVTI Agartala |
| 5. | ATI Hyderabad | RVTI Allahabad |
| 6. | ATI Jodhpur | RVTI Bangalore |
| 7. | ATI Kanpur | RVTI Indore |
| 8. | ATI Ludhiana | RVTI Jaipur |
| 9. | ATI Mumbai |  RVTI Kolkata |
| 10. | ATI-EPI Dehradun | RVTI Mumbai |
| 11. | ATI-EPI Hyderabad | RVTI Panipat |
| 12. | Bagar Pvt. IToT, Jhunjhuna | RVTI Rajpura |
| 13. | Bhopal IToT (Govt. of Madhya Pradesh) | RVTI Shimla |
| 14. | BijuPattnaik ITOT, Talcher (Govt. of Odisha) | RVTI Trichy |
| 15. | Centurion Pvt. ITOT, Jatni | RVTI Trivandrum |
| 16. | Davangare IToT (Govt. of Karnataka) | RVTI Tura |
| 17. | FTI Bengaluru | RVTI Vadodra |
| 18. | FTI Jamshedpur | Saraswati Pvt. IToT, Bhatinda |
| 19. | Jain Pvt. IToT, Fazilka | SBS Pvt. IToT, Kalanwali, Sirsa |
| 20. | SDM Pvt. IToT, Hissar | SR Pvt. IToT, Ambala |
| 21. | Syadwad Pvt. IToT, Baghpat | |
Steps to Check CTI Merit List 2018
Registered candidates need to follow the below- mentioned steps in order to check the merit list of CTI.
Important NOTE:
469 companies offered 5684 jobs to SRM University Students You too can be one of them? – SRM 2019 Application Form has been Released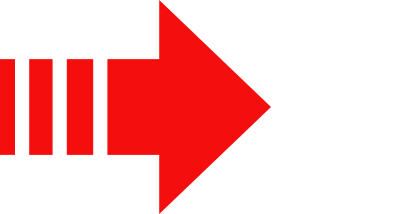 MAKE SURE YOU APPLY
<==Click Here!!
Click on the link " CTI Merit List 2018 ". Clicking on this will redirect to the official website. Link to check the merit list will be provided here once it gets released.
Enter the valid username and password, click on submit.
List containing the name of the applicants along with other important details will be displayed on the screen.
Content of CTI Merit List 2018
CTI Merit List 2018 contain the details mentioned below. Registered candidates must check their name serial number wise in the merit list of CTI. If a candidate has registered for a particular course and his/her name not appear on the list, then they are debarred from participating in the counselling round. CIT Merit List 2018 contains the following details.
Rank
Student ID
Name
Category
Marks obtained
Merit Point
Status
Total number of marks
CIT 2018 Result
Few days after the commencement of AICET Exam 2018, the official authority declares the CIT Result on the official website. To access the result, registered candidates need to enter the valid login ID and password. Result contains the marks obtained by the applicants in the entrance exam. The individual result will be generated for the applicants via login. Date of declaration of result has not been announced. As soon as it releases, the link to check the same will be provided here.
CIT 2018 Counselling and Seat Allotment
Counselling will be held soon after the publication of merit list of CTI. Based on the merit list, shortlisted candidates need to report for document verification at the designated centre within scheduled date and time. Documents and certificates to be carried at the time of reporting are listed below. Counselling schedule is going to release shortly.
Below table contains the date of events related to CIT 2018
| | | |
| --- | --- | --- |
| S. No | Activities | Dates (announced) |
| 1. | Online registration starts on | 10th May 2018 |
| 2. | Last date for online registration | 2nd June 2018 |
| 3. | All India Common Entrance Test (AICET-2018) | 30th June 2018 |
Trades Names & Vacancy
Fitter- 560 posts
Turner- 280 posts
Machinist- 300 posts
Machinist Grinder- 20 posts
Mechanic Ref. & AC- 60 posts
Welder- 400 posts
Carpenter- 80 posts
RODA- 100 posts
Electrician- 408 posts
Foundryman-60 posts
MMTM- 20 posts
Sheet Metal Worker-20 posts
COPA- 308 posts
Electronics Mechanic- 308 posts
Wireman- 60 posts
Computer Hardware and Networking Maintenance-64 posts
Draughtsman- 120 posts
Instrument Mechanic-60 posts
MMV- 220 posts
Tool & Die Maker- 20 posts
Mechanic Diesel- 100 posts
Draughtsman Civil- 80 posts
Plumber- 40 posts
MAM- 20 posts
Tractor Mechanic- 20 posts
Cutting & Sewing- 80 posts
Dress Making- 20 posts
Documents Required for Verification
Candidates need to carry the below-mentioned documents on the reporting day at the college.
Original and one self-attested photocopy of H.S. Mark sheet.
Original and one self-attested photocopy of Madhyamik Admit card / Certificate for verification of age.
Original and one self-attested photocopy of Caste certificate, if applicable.
Original and one self-attested photocopy of PWD certificate, if applicable
Two passport size Photograph.
Original payment receipt for application and admission.
Original School leaving certificate.
Printout of Application Form.