VTUEEE 2019 Exam Pattern: The Vel Tech Technological University will be releasing the exam pattern, syllabus of Physics, chemistry and mathematics in the online mode on the official website. The VTUEEE 2019 syllabus will be available in the official VTUEEE 2019 brochure. The VTUEEE 2019 exam pattern will contain all information about the exam as well as the question paper. With the VTUEEE 2019 syllabus, candidates will be able to prepare better for phase I and Phase II of VTUEEE. Check more details here.
VTUEEE 2019 Exam Pattern
VTUEEE Exam Pattern 2019: The VTUEEE 2019 exam pattern will give the candidate idea about examination question paper like the number and type of questions, the marking scheme, language of the question paper. VTUEEE exam pattern will be released on the official website of vel tech university.
Check Eligibility For VTUEEE Exam
| | |
| --- | --- |
| Lovely Professional University 2019 Admissions Open | Apply Now!! |
Check the VTUEEE 2019 Marking Scheme & Exam pattern below:
Phases – The exam will be conducted twice (Phase I and Phase 2) in a year both online as well as offline mode.
Session – For each phase, the exam will be held in two sessions i.e. morning and evening session.
Format of question – Questions will be of in M.C.Q. format.
Number of Marks – The question paper will be of 100 marks.
Duration – Candidates will 2 hours 30 minutes to take the exam.
Marking Scheme – 1 mark will be awarded to each correct answer and there is no provision of negative marking.
Subjects – Questions will be based on Physics, chemistry and mathematics.
VTUEEE 2019 Marking Scheme
VTUEEE Marking Scheme 2019: Candidates appearing for VTUEEE 2019 can check how they will be marked in the exam.
Important NOTE:
469 companies offered 5684 jobs to SRM University Students You too can be one of them? – SRM 2019 Application Form has been Released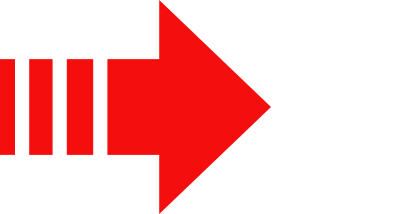 MAKE SURE YOU APPLY
<==Click Here!!
| | |
| --- | --- |
| Subjects | Marks |
| Mathematics | 50 |
| Physics | 25 |
| Chemistry | 25 |
| Total | 100 |
VTUEEE 2019 Syllabus
VTUEEE 2019 Syllabus: After checking the exam pattern, candidates must make sure to download the syllabus and prepare for the examination accordingly. The VTUEEE 2019 syllabus will include topics from Physics, Chemistry and Mathematics. Appearing students must download the Vel Tech University syllabus for b. Tech from the official website or here. By having a look at the VTUEEE 2019 syllabus, students can know which topics will require more focus and attention. Candidates must note down the correct syllabus released officially and not rely on any syllabus topics given on unofficial websites. Check the full VTUEEE 2019 Physics, chemistry and mathematics syllabus and preparation tips here.
VTUEEE Syllabus 2019: Mathematics
VTUEEE Mathematics Syllabus 2019: Candidates must make sure prepare for Mathematics efficiently as this is the section that will carry more marks than the other two sections. Check the Mathematics VTUEEE syllabus 2019 given below:
Binomial theorem for a positive Integral Index
Complex Numbers
Integration
Limit, continuity, and differentiability
Matrices and Determinants
Ordinary differential equations
Partial Fractions
Permutations and Combinations
Quadratic Equations
Set theory & probability
Three Dimensional Geometry
Trigonometry
Two-dimensional coordinate geometry
Vector Algebra
VTUEEE Syllabus 2019: Physics
VTUEEE Physics Syllabus 2019: The Physics section will be marked out of 25 marks and students must, therefore, prepare accordingly. All topics of Physics have been provided below:
Atomic Physics
Electricity
Electronic Devices
Heat and Thermodynamics
Laser and Optic Fiber
Magnetism
Mechanics
Nuclear Physics
Optics
Properties of Matter
VTUEEE Syllabus 2019: Chemistry
VTUEEE Chemistry Syllabus 2019: The chemistry syllabus will contain topics studied in class 11th and 12th. Candidates must prepare each topic by revising it from their NCERT chemistry book first. Check out the chemistry exam topics for VTUEEE 2019 here:
Thermodynamics, Chemical Equilibrium, and Chemical Kinetics
Some Basic Principles of Organic Chemistry
Some Basic Concepts in Chemistry
S-Block, P-Block, D-Block, F-Block elements
Redox Reactions and Electrochemistry
Purification and Characterization of Organic Compounds
Polymers
Organic Compounds Containing Oxygen
Organic Compounds Containing Halogen
Hydrocarbons
Coordination Chemistry and Solid State Chemistry
Bio-molecules
VTUEEE 2019 Preparation Tips
Preparation Tips for VTUEEE 2019: Students who are going to take Phase I and II of VTUEEE 2019 must prepare well for the examination. This can be done only when candidates have the correct study material at hand and strategy to prepare for the exam. For students who are ready to work hard for the exam, we have come up with a few preparation tips that will help him/her know the correct way to go around with the preparation.
The first step to prepare well is to know that the correct syllabus of the exam. Knowing the syllabus is the crucial part of the exam and candidates must make sure to check the same from the official brochure.
The second step after having a clear look at the syllabus is to know how to study the topics of the exam. Students must write down the whole syllabus and paste it around their study area. Start marking the topics as you complete them. Since the exam is conducted in April, each student will have roughly 10 months of proper preparation before appearing in the exam.
A proper schedule should be formed for each day before appearing in the examination. The time table will help in spending each day's time efficiently with proper interval for an active mind.
There are a lot of sample papers that are available online as well as offline in book stores. Students must practice these papers to know the exact manner of answering each question and the exam pattern will be made clear by solving sample papers.
After completing the syllabus and checking out exam pattern of VTUEEE 2019, it will be most suitable for students to revise all that they have covered as a part of the syllabus. Before appearing for the examination, candidates must revise thoroughly to score better in the examinations.
All the efforts made by students will prove futile if they are not feeling well or fit on the day of the examination. While preparing for the examination, candidates must make sure to eat healthy food and have a normal sleeping pattern. This will make sure that the candidates feel fit on the day of the exam.
Throughout the preparation of the exam, the candidate must be sure to show consistency. Even while preparing, students must regularly study no matter what happens and keep all distractions aside.
The VTUEEE 2019 phase I is going to be conducted soon. Candidates must make sure to check exam pattern, the syllabus and start preparing for the examination as soon as possible.