Osmania University was established in 1917 and it was named after its founder, Nawab Osman Ali Khan. It is the 7th oldest university in country and 3rd oldest in South India. Osmania University is re-accredited by the National Assessment and Accreditation Council (an Autonomous Institution of the University Grants Commission) as 'A' Grade University.
Subscribe For Latest Updates
Subscribed Successfully.
Already Subscribed.
Osmania University offers admission to various U.G. , P.G. , P.G. Diploma  distance education program. The Admission process is direct for UG courses but for MBA & MCA admission is based on Integrated Common Entrance Test (ICET). For Admission into P.G. Diploma, no entrance exam will be conducted. Students from all over India as well as from abroad are eligible for admission. The admission will be given to the candidates who fulfill the requisite conditions of eligibility mentioned for the course on first come first served basis.

| | |
| --- | --- |
| Lovely Professional University 2019 Admissions Open | Apply Now!! |
Important Events and Dates Regarding the OUCDE 2018
Tentative date of notification, availability of the OUCDE 2018 Application form, last date of submission of the Application form and Entrance exam date is given below.
Event
Tentative Date
Issue of Notification
July 2018
Date of Commencement of online application
July 2018
Last date of submission of online application
Without late fee – September 2018
With late fee of Rs.500 – September 2018
Date of Entrance Test
September 2018
OUCDE 2018 Eligibility Criteria
For Admission in U.G., P.G., MBA & MCA – 2018
Important NOTE:
469 companies offered 5684 jobs to SRM University Students You too can be one of them? – SRM 2019 Application Form has been Released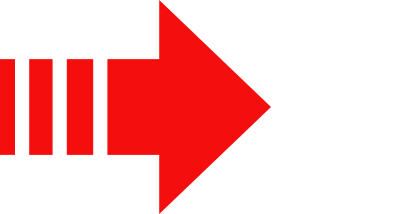 MAKE SURE YOU APPLY
<==Click Here!!
Candidates interested in admission into UG, PG, MBA & MCA can check about course details, eligibility and selection criteria
Course
Eligibility
Selection Criteria
Bachelor of Arts (B.A.)

Students must have passed 10+2 or equivalent examination from a recognized University.

Admission will be granted on First Come First Serve Basis (Direct Admission)

Bachelor of Science (B.Sc.)
Bachelor of Commerce (B.Com.)
Bachelor of Business Administration (B.B.A.)
Masters of Arts (M.A.)
Graduation in relevant subject
Masters of Commerce (M.Com.)
Students with B. Com degree are eligible to apply.
Masters of Science (M.Sc.)
B.A. / B.Sc. Degree in relevant subject
Masters in Computer Application (M.C.A.)

Graduation degree with 50% marks in aggregate are eligible to apply.

ICET – 2018

Masters of Business Administration (M.B.A.)
For Admission into P.G. Diploma – 2018
Course
Eligibility
P.G. Diploma in Bioinformatics (1 year)
B.Sc/ M.Sc/ B.Tech /BE / M.Tech / MBBS / BDS / BHMS / BAMS / BUMS / B.Pharm / M.Pharm with 50% of Marks
PG Diploma in Mathematics/English Language Teaching/ Business, Management (1 year)
Graduate of any faculty
PG Diploma in Town & Country Planning

(1 year)

B.A., or B.Sc., Degree with Geography as one of the three equal optionals, B.Arch., or B.E., (Civil Engg.), M.A., or M.Sc., (Geography) and M.Sc., (Geoinformatics) or any other equivalent degree including post graduation
PG Diploma in Computer Applications

(1 year)

Graduate of any faculty
OUCDE 2018 Application form
The University has introduced facility to fill the Application form on-line. Candidates  will get instant confirmation after the Application form submission through email and SMS. There is provision for Payment on Registration fee on-line through Credit card / Debit card / Net Banking by using on-line payment gateway.
Online OUCDE 2018 Application form submission procedure
For online application form filling visit website www.oucde.net
For new admissions click on "New Admission"
You will navigate to the Admission page.
Click on the course for which you are seeking admission.
New Users, click on the  "New Applicant Registration button".
If already registered then simply login to the website.
Registration
Read the instructions carefully, select the checkbox & click on the button "Register now".
Fill the registration form and proceed to pay the registration amount.
Enter your Name & Date of Birth as per SSC/10th certificate.
Provide valid contact number & email id for future communication.
Payment
Pay the Registration fee through Credit card / Debit card / Net Banking.
Registration amount is non-transferable and non-refundable.
After payment, Registration ID will be generated.
Click on the "Proceed to Fill Application Form" to upload photo and signature.
Do not disclose Registration ID, keep it with you till application form submission.
Upload Photo and Signature
Upload your recent passport size photo and signature.
File format of image should be JPEG or JPG.
File format should not exceed 40kb.
Photo uploaded will be used for ID card, Hall Ticket and Memos.
Filling of OUCDE 2018 Application form
Select course and course combination properly.
Check your eligibility for the selected course carefully.
Check all the information filled and submit the form.
Confirmation, Printout and Instruction to the further process
After submission of your OUCDE application form, you are navigated to the confirmation page.
For final confirmation of your Admission, you have to visit PRGGCDE for certificate verification
After registration, proceed to PGRRCDE with all Original Certificates and one set of Xerox copy within 15 working days.
After verification of your certificates, you have to pay the prescribed fee through online payment to complete the Admission Process.
Admission Ticket will be generated after completion of payment(course fee).
OUCDE 2018 Application / Registration Fee
Online submission of Osmania University OUCDE Application form will attract a charge of Rs. 300/- as registration fee. The Registration fee has to be paid through Net Banking / Debit card / Credit card. Candidates who do not register themselves up to the last date will be charged Rs.500/- as late fee fine.
OUCDE 2018 Exam Pattern for MBA / MCA and Syllabus
Entrance examination will be conducted by the Osmania University only for the candidates seeking admission in MBA & MCA.
Following points will give general OUCDE 2018 exam pattern:
Syllabus: Analytical Ability, Mathematical Ability and Communication Ability.
Total Questions: There will be 100 objective type questions in the test.
Total Marks: The exam conducted will be of maximum 100 marks.
Duration: 90 minutes will be allowed to solve the questions.
Mode: Exam will be conducted in offline mode. Candidates should mark correct answer in OMR sheet by using Blue / Black point pen.
OUCDE 2018 Marking Scheme and Test Pattern
Question paper consists of three sections namely Analytical ability, Mathematical ability, Communication ability. Each of these section has different contents. Candidates can check details from below-mentioned table and the total number of questions from each content. It will help the candidate to manage their preparation time.
Section
No. of Questions
Time Allowed
Analytical Ability
Data Sufficiency
10

90 minutes

Problem Solving
25

Mathematical Ability

Arithmetical Ability
20
Algebrical and Geometrical Ability
15
Statistical Ability
5

Communication Ability

Vocabulary
5
Business and Computer Technology
5
Functional Grammar
5
Reading Comprehension
10
Total
100
OUCDE 2018 Admission Process
Candidate first needs to fill the Application form from the University website and register himself/herself.
For the final confirmation of Admission, candidate has to visit Prof. G. Ram Reddy Centre for Distance Education, Osmania University, Hyderabad – 500-007.
Candidate should carry all the important documents related to Registration and  Qualifying exam and carry one set of Xerox copy.
Candidate has to visit  Prof. G. Ram Reddy Centre for Distance Education, Osmania University within 15 days from the registration date.
Candidate has to pay the prescribed fee through online payment to complete the Admission process.
Admission ticket will only be generated after payment of the course fee.
Fee Details of the Courses Under Osmania University
For U.G.
S.No.
 Course Name
Admission Fee
Tuition Fee( 2nd & 3rd)
1.
B.A.
Rs. 2,500
Rs. 2,500
Rs. 2,500
2.
B.Com (General)
Rs. 3,000
Rs. 3,000
Rs. 3,000
3.
B.Com (Computers)
Rs. 5,000
Rs. 5,000
Rs. 5,000
4.
B.Sc. (Aviation)
Rs. 7,500
Rs. 7,500
Rs. 7,500
5.
B.A (Language)
Rs. 2,500
Rs. 2,500
Rs. 2,500
6.
B.B.A
Rs. 6,000
Rs. 6,000
Rs. 6,000
For MBA: Fee for MBA is Rs.7,500/- per semester.
For MCA: Fee for MCA is Rs. 12,000/- per year.
For P.G. in Diploma:
| | | |
| --- | --- | --- |
| Fee Details | I- Semester | II- Semester |
| Tution Fee | Rs. 5250/- | Rs.5250/- |
Fee Concession
There is a fee concession of Rs.2000/- in each semester for PGDCA, to the Post Graduate students who are currently on rolls of any department of Osmania University (Campus and Constituent Colleges) including P.G.R.R. Centre for Distance Education. To claim concession, a candidate must enclose a study certificate from the respective college/department.
| | | |
| --- | --- | --- |
| Fee Details | I- Semester | II- Semester |
| Tution Fee | Rs.3,250/- | Rs.3,250/- |