Didn't score well in JEE MAIN don't lose hope apply for Other Top Private Universities in India

Jain University Admissions Open
Apply Now!!
SOA University Admissions Open
Apply Now!!
KIITEE 2019 Admissions (Zero Application Fee)
Apply Now!!
SRM Andhra Pradesh Admissions Open
Apply Now!!
KEAM stands for Kerala Engineering Architecture Medical. It is a series of exams conducted by Office of the Commissioner of Entrance Exams (CEE) run by the Government of Kerala. This exam is conducted every year for admission to various professional courses like engineering agriculture and medical courses offered in the state of Kerala.
Check Eligibility For KEAM Exam
For Engineering courses, Candidates are tested on topics from Physics, Chemistry and Mathematics studied in class 11th and 12th from either Kerala State education board or similar state and National Boards like CBSE.
KEAM 2018 Updates


 New notification Regarding 1st round of Seat Allotment has been released. check here. 


 Last rank details released. VIEW THEM HERE.
Didn't score well in JEE MAIN don't lose hope apply for Other Top Private Universities in India

Jain University Admissions Open
Apply Now!!
SOA University Admissions Open
Apply Now!!
KIITEE 2019 Admissions (Zero Application Fee)
Apply Now!!
SRM Andhra Pradesh Admissions Open
Apply Now!!
Important NOTE:
469 companies offered 5684 jobs to SRM University Students You too can be one of them? – SRM 2019 Application Form has been Released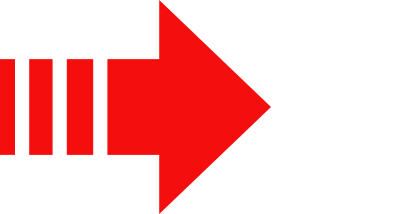 MAKE SURE YOU APPLY
<==Click Here!!


 The First phase allotment has been released. Click here for the link. 
The category and other reservations list has been released. Click here to view. 
KEAM 2018 CAP counselling registration has started from 23rd June 2018. Click here to know the dates and details.
KEAM PROVISIONAL CATEGORY – WISE LIST released – Check here.
CEE had released an official notice announcing the final dates of Kerala Engineering Entrance Examination (KEEE) 2018. KEAM is a gateway for admission into B.Tech courses offered in around 365 engineering institutes of Kerala. Recent KEAM 2018 Updates have been listed below:
Paper 1 for Physics and Chemistry was held on 23rd April 2018 (Monday) from 10 AM to 12:30 PM.
Paper 2 for Mathematics was held on 24th April 2018 (Tuesday) from 10 AM to 12:30 PM.
Important Dates Regarding KEAM 2018
All aspirants must make sure that they go through all the important dates related to the exam events. CEE has declared only the final dates for the engineering exam till now. The dates for the engineering exam procedure are given below:
| | |
| --- | --- |
| Events | Dates |
| Beginning of Online registrations | 1st February 2018 |
| Last date to submit the online application form | 28th February 2018 |
| Availability of the admit card | 10th April 2018 |
| KEAM Paper 1 | 23rd April 2018 |
| KEAM Paper 2 | 24th April 2018 |
| Announcement of results | 22nd May 2018 |
| Release of rank list | 20th June 2018 |
| Commencement of counselling | 23rd June 2018 |
| CAP (Seat allotment) | 23rd June – 12th July 2018 |
KEAM 2018 Counselling
Counselling is one of the major procedure that is a part of most of the entrance exams. It is only after counselling that a candidate finally gets admission to the specific institute and course. The counselling for KEAM had begun from 23rd June 2018. Eligible and qualified candidates will have to register themselves at the Facilitation Centers or online on the official website. During registration, candidates will have to give the names of their preferred college and course. The seat allotment will be based on these choices. After submission of the choice, candidates will have to take a print out of the same. Seat allotment will then be done and finally, the candidates will have to report to the allotted institutes to complete all other admission formalities.
KEAM 2018 Seat Allotment
The seat allotment procedure will be held through CAP i.e. Centralized Allotment Process. The 1st Phase allotment has been released. A mock allotment round is also be held so that candidates may know the process and also change preferences if they want. The higher the rank of the candidate, the higher preference will he/she get while the seats are being allotted. The candidate's names and the institutes allotted to them will be prepared in the form of a list and will be published online. Candidates will have to bring the required documents for verification and also pay the tuition fees.
KEAM 2018 Results
KEAM 2018 Rank List has just been released!
The Office of the Commissioner for Entrance Examinations had published the KEAM results on the official website on 22nd May 2018. The result carry the qualifying marks of the candidate along with the score obtained by him/her in the exam. These two factors helped in preparation of the merit list. Every candidate who had taken the exam had to click on the result link and enter his/her application number and password to view and download the result.
While preparing a merit list, equal weightage will be given to the 10+2 qualifying marks and the marks scored by the candidate in the exam. Candidates must take multiple prints of the result and keep it safely for future preferences.
KEAM 2018 Eligibility Criteria
Candidates appearing in KEAM 2018 must first check the eligibility criteria set by the exam conducting authority. These criteria are based on parameters like age, nationality, and educational qualifications. Before filling up the application form for KEAM 2018 aspirants must have a thorough look at the Eligibility Criteria of KEAM 2018 listed below:
Age
The lower age limit to appear for KEAM 2018 is 17 years. The candidates taking the exam must be 17 years of age as on 31st December 2018. There is no upper age limit.
Nationality
The aspirant must be a citizen of India. Persons of Indian Origin (PIO) and Overseas Citizen of India will also be considered.
Domicile Criteria
candidates must belong to either the Keralite category or Non-Keralite category 1 or to Non-Keralite category 2.
Educational Qualification
Candidate should have passed high school from Kerala Board or any other equivalent board.
He/she should have scored at least 50% marks in Mathematics and an aggregate of 50% in Physics, Chemistry, and Mathematics together.
For admission in B.Tech programme under management quota in Private Self Financing Engineering Colleges and Government Controlled Self Financing Engineering Colleges, candidates have to score an aggregate of 45% in Physics, Chemistry, and Mathematics together.
KEAM 2018 Registration/Application Form
The Application form for KEAM 2018 was released on 1st February 2018 in the online mode. The last date to apply and submit the form was 28th February 2018. Candidates first had to register themselves on the official website of KEAM i.e. www.cee-kerala.org using their valid email-ID and mobile number. After successful registration, candidates had to upload scanned copies of their photograph, signature and left thumb impression in the correct specification.
Every applicant had to compulsorily pay the prescribed application fee. For general category candidates, the fee was Rs 700/- and for the Scheduled Caste, the application fee was Rs 300.  There was no application fee for candidates belonging to the Scheduled Tribe category. The application fees could be paid by credit/debit card or net banking or through e-challan.
After making the payment, applicants had to take a print out of the filled in application form, attach all the required documents and post it to
'The Commissioner for Entrance Examinations, 5th Floor, Housing Board Buildings, Santhi Nagar, Thiruvananthapuram – 695 001'
Exam Pattern of KEAM 2018
The first step of preparation for any exam is to have a thorough knowledge of its exam pattern. All those who are planning to appear for KEEE that is going to be conducted very soon must have a look at it KEAM 2018 exam pattern given below:
KEAM 2018 is going to be conducted offline. The exam will be held in pen and paper based mode.
Duration of the exam is 2 hours 30 minutes.
The questions will of objective type in the form of MCQs (Multiple Choice Questions)
Both Paper 1 (Physics and chemistry) and Paper 2 (Mathematics) will contain 120 questions each.
In both Paper 1 and 2, each correct response will be awarded 4 marks and -1 will be deducted for each incorrect answer.
KEAM 2018 Syllabus
KEAM Paper 1 and 2 will contain questions covering topics from Physics, Chemistry, and Mathematics. The topics that form the syllabus of KEAM 2018 Syllabus from the subjects Physics Chemistry and Mathematics taught in class 12th.
How to Prepare for KEAM 2018
Go through the exam pattern and collect the right study material for the exam.
Make a proper timetable to organize the study schedule for each day.
Check previous years question papers and sample books available online and offline.
Eat a healthy diet and take proper sleep during exam preparation.
KEAM 2018 Admit Card / Hall Ticket
An admit card is the most important document that a candidate must take to the exam hall/center. The admit card, which is also known as the hall ticket, acts as a proof that the candidate taking the exam has filled the application form and applied for the same. KEAM 2018 Admit card was made available online from 10th of April 2018 on the official website. Only those candidates who had filled up the exam application form were issued the KEAM admit card. To view and download the admit card, candidates had to click on the admit card link and enter their application number and date of birth. KEAM 2018 Admit card/ hall ticket contains essential details like the name of the candidate, exam centre details, exam timing, general instructions to take the exam, etc.
Answer Key KEAM 2018
CEE, Kerala had released the official answer key for KEAM 2018 on 25th April 2018. It was released in just a few days after the exam had taken place. Candidates were able to view the answer key on the official website. The answer key contains all the correct answer options for all the questions asked in the KEEE 2018 exam. By checking the answer key, candidates will have an idea of the probable score that they will be obtained in the exam Those candidates who found any problem with any of the answer key could also challenge the same by paying a fee of Rs 100/- per answer. They could pay this amount through a DD drawn in the favour of CEE, payable at Thiruvananthapuram.
Cut-off for KEAM 2018
The cut-off refers to the minimum marks that are required to be eligible for counselling. Sometimes, cut-off also refers to the opening and closing rank. The cut-off will be released after each round of counselling. The KEAM 2018 cut-off will consist of minimum marks that a candidate needs to obtain in order to avail the admission in the institutes participating in KEAM 2018. KEAM cut-off will also have an opening and closing rank of these institutes, categories, and branches. The cut-off will be prepared based on certain factors like marks obtained in KEAM 2018, the difficulty level of the examination, previous years' cut-off and the number of candidates giving the exam.
KEAM 2018 Seat Reservation
Apart from the seats reserved under All India Quota, a certain percentage of seats are also reserved for special categories. The category wise reservation of seats is given below:
| | |
| --- | --- |
| Category | Seat reservation |
| State Merit | 60% |
| Socially and Educationally Backward Classes (SEBC) | 30% |
| Scheduled Caste (SC) | 8% |
| Scheduled Tribe (ST) | 2% |
KEAM is a state level examination conducted by CEE, Kerala. Every year approximately one lakh seventy-five thousand candidates take this exam. All the students who are planning to take admission in the engineering programmes offered by the institutes of Kerala must read all the information related to the exam carefully. All the necessary links will be provided in this article as soon as it is released by the official exam conducting authority.