BITSAT Question Papers 2022: Candidates who are going to take the BITSAT exam, must make sure to practice the BITSAT question papers 2022. To prepare well for the exam, every aspirant should follow the syllabus and prepare accordingly. In order to check the level of preparation, the candidate has the option to pick up the previous year's question papers that have been provided here. To successfully qualify for the BITSAT exam, candidates must check the previous years' BITSAT question papers 2022 pdf and their solutions.
Check Eligibility For BITSAT Exam
By practicing the BITSAT 2022 question papers with solution pdf, each aspirant will have an idea of their weak and strong areas. These question papers will be available either in a downloadable format or can be checked from here. For easy preparation of the candidates, BITS Pilani will release a sample test for the candidates on its official website.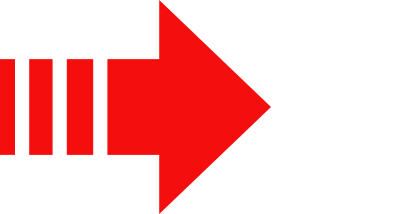 Check BITSAT 2022 Exam Pattern & BITSAT 2022 Syllabus
Admission Open 2023

Uttaranchal University Admission Open
Apply Now!!
Why Must One Practice BITSAT Question Papers 2022?
By having a look at the exam question papers, you will be able to have an idea of the type of questions that can appear in the exam. Also, you can get an idea of how the marking scheme will work. The exam will be held in a fully computer-based online mode so candidates must make sure that they are practicing according to the format and exam pattern.
BITS Pilani is India's most renowned and reputed private college for engineering and higher studies. The college is known for its campus facilities, world-class infrastructure, diverse student base, and experienced faculty members. It has 3 campuses across India, namely BITS Pilani Campus, KK Birla Goa, and Hyderabad. To crack BITSAT exam, you need to get the BITSAT Previous Year Question Papers.
BITSAT Question Papers 2022 PDF Download
After checking the exam syllabus and exam pattern, all candidates must make sure that they practice previous years' BITSAT Question papers given below!
BITSAT 2022
Preparation Tips 
Follow these easy BITSAT preparation tips 2022 mentioned below to know how to efficiently prepare for the examination.
Before starting off with the preparation of BITSAT 2022, candidates must be clear with the syllabus of the exam. It is important to assess all the topics before commencing the preparation procedure.

Make a good timetable for each day for proper time management.

Take help from the NCERT books and other previous years' question papers available.

The BITSAT exam pattern should be clear in the mind of the candidate.

Take a Mock test or other online tests for the purpose of understanding the online exam environment.

Understand each concept and make notes on each topic.

Eat healthy food and have a normal sleeping pattern during exam preparation.
In case you have any doubts regarding anything related to BITSAT 2022 Question Paper PDF Download, Do ask us in the comment section below!