The TALLENTEX Result 2019 has been declared on 24th of November 2018. The exam was conducted for ALLEN's Talent Encouragement Examination and is commonly known as TALLENTEX. All the candidates who have taken the examination can now check their results. TALLENTEX Result 2019 for the academic session of 2019 has been declared and can be checked here.
Subscribe For Latest Updates
Subscribed Successfully.
Already Subscribed.
UPDATE – 


 TALLENTEX Result 2019 declared. Click HERE to check 
| | |
| --- | --- |
| Lovely Professional University 2019 Admissions Open | Apply Now!! |
Each Candidate can check his/her result only in the online mode on the official website of Allen Career Institute i.e. tallentex.com. Students will also get their TALLENTEX Result 2019 on their registered mobile number through SMS. All those candidates who are selected for the exam will be given 90% of scholarship for Allen classroom courses in academic session of 2019-20 based on the Allen management's decision basis the TALLENTEX merit list.
TALLENTEX 2019 Result Date
Check out all related dates of TALLENTEX Result 2019 given in the table below.
Important NOTE:
469 companies offered 5684 jobs to SRM University Students You too can be one of them? – SRM 2019 Application Form has been Released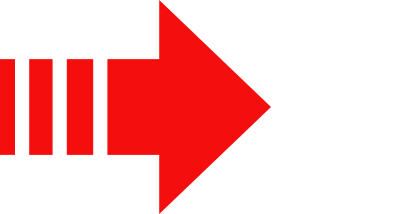 MAKE SURE YOU APPLY
<==Click Here!!
Events
Dates
Date of Test (Mumbai only)
09 Sep 2018
Date of Test S.Chandrasekhar, HG
Khorana & HJ Bhabha Zones
21 Oct 2018
Date of Test for SS Abhyankar, Chanakya, JC Bose & Ramanujan Zones
28 Oct 2018
Declaration of Result
24 Nov 2018
How to Check the TALLENTEX Result 2019?
Each student checking their TALLENTEX Result 2019 must know the correct procedure to check and download his/her result.
Know the procedure to download the TALLENTEX Result 2019 below:
Go to the official website of Allen Career Institute given below.
On the homepage search for TALLENTEX Result 2019 link. (link has been provided above)
Enter your form name and your name in the section given.
TALLENTEX Result 2019 will be displayed on the screen.
Check the TALLENTEX Result 2019 and take a print out of the same.
What after the Declaration of TALLENTEX Result 2019?
After the TALLENTEX Result 2019 has been declared, the Success Power Session will be conducted in December 2018 at Kota. This will be only for National Top 20 Rank holders of each class.
Tie-breaking Policy in TALLENTEX Result 2019
If two or more candidates secure the same marks, then the higher rank will be given based on the comparison of scores obtained in subjects in priority of – IQ, Mathematics/Biology, Physics for XIth class and IQ, Mathematics, Physics and chemistry for XIIth class.
If the scores in above-mentioned subjects are also equal, then the candidate with lower age will be given a higher rank.
Cash Rewards
Those candidates who secure a rank will be given cash rewards based on the category of rank they fall into. Distribution of Cash price has been given below.
Rules for Distribution of Cash Rewards
Total Price worth Rs. 1.25 crore will be distributed among National Rank Holders
It is not mandatory for a candidate to claim the TALLENTEX prize for admission to Allen courses.
National Top 20 rank holders will be given cheque prize only if they attend the Success Power Session which will be conducted in December 2018 at Kota.
If an awarded student is from the city where Allen Center is present, the award can be given in any open session conducted at Allen Centre.
Cash reward to the rest of the candidates will be deposited in the bank account through RTGS.
TALLENTEX Result 2019 has been declared on 24th November 2018. Candidates must make sure to come back here to check their results and download the same for future use.
If you have any questions, do ask us in the comments section below.