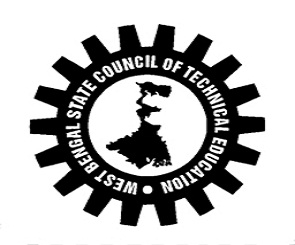 JEXPO 2018: West Bengal State Council of Technical and Vocational Education and Skill Development (WBSCTE) is responsible to conduct Joint Entrance Examination for Polytechnics (JEXPO) every year for the students who want to get enrolled for Diploma courses in Engineering/ Technology/ Architecture in Polytechnic colleges of West Bengal. Students who qualify this exam get admission to first-year diploma courses in the polytechnic colleges of West Bengal. This article will provide information about the JEXPO for the academic year 2018-19.
Didn't score well in JEE MAIN don't lose hope apply for Other Top Private Universities in India

Chandigarh University Admissions Open
Apply Now!!
UPES University Admissions Open
Apply Now!!
Lovely Professional University Admissions Open
Apply Now!!
Bennet University 2019 Admissions Open
Apply Now!!
CGC Landran 2019 Admissions Open
Apply Now!!
JEXPO 2018 Updates and Important Dates


JEXPO 2018 Counselling registration has now started. Qualified candidates of JEXPO 2018 Exam need to register for counselling in online mode. To register and know the important dates – Click Here
Subscribe For Latest Updates
Subscribed Successfully.
Already Subscribed.
 JEXPO 2018 Result has been announced in online mode on 1st June 2018. Link to check and download the JEXPO Result 2018 – Click Here
JEXPO 2018 Counselling dates and schedule has been also released by the official authority. The updates related to the same is provided in the "JEXPO 2018 Counselling" section given below.  
Important NOTE:
469 companies offered 5684 jobs to SRM University Students You too can be one of them? – SRM 2019 Application Form has been Released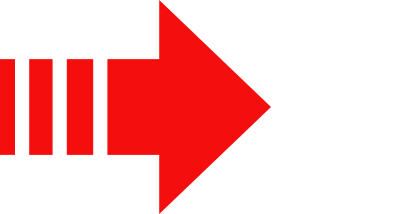 MAKE SURE YOU APPLY
<==Click Here!!
The official authority has released the dates of the significant events related to the JEXPO 2018. The information regarding the same has been provided in the below-given table:
Didn't score well in JEE MAIN don't lose hope apply for Other Top Private Universities in India

Chandigarh University Admissions Open
Apply Now!!
UPES University Admissions Open
Apply Now!!
Lovely Professional University Admissions Open
Apply Now!!
Bennet University 2019 Admissions Open
Apply Now!!
CGC Landran 2019 Admissions Open
Apply Now!!
| | | |
| --- | --- | --- |
| S. No | Events | Dates (announced)   |
| 1. | Application Form starts from | January 29, 2018 |
| 2. | Last date to Apply | March 05, 2018 |
| 3. | Availability of online admit card | April 2, 2018 |
| 4. | Date of Examination | 29th April 2018 |
| 5. | Declaration of JEXPO Result 2018 | 1st June 2018 |
| 6. | JEXPO 2018 Counselling starts from | 14 June 2018 |
JEXPO 2018 Admit Card/ Hall Ticket
Admit card will be issued to the candidates who have registered for JEXPO 2018. The registered candidate can view and download the admit card for JEXPO 2018 on April 2, 2018, by entering the application form number. JEXPO Admit card will carry details like the name of the candidate, roll number, date and time of the exam and complete address of the exam centre. The applicants must carry the hall ticket on the examination day. The Admit Card will not be sent to the candidates by Post/Email/SMS etc.
JEXPO 2018 Eligibility Criteria
The official examination conducting authority prepares a set of eligibility criteria that a candidate has to possess in order to apply and attend the JEXPO 2018. There are various diploma courses offered via JEXPO 2018 score. The candidates who are interested should check the eligibility criteria and apply for the JEXPO 2018. The below table provides the eligibility criteria details.
S. No
Particulars
Eligibility Criteria
1.
Age
The candidates should not be born after 01.07.2003 and there is no upper age limit.
2.
Nationality
The applicant must be a citizen of India.
3.
Academic Qualification

The candidate must have passed the Secondary Madhyamik Examination (class 10) of the West Bengal Board of Secondary Education or its equivalent examination with English, Physical Science/Science and Mathematics as subjects securing at least 35% marks in aggregate as per AICTE norms excluding the marks of the subject taken as additional.

Candidates appearing in the Secondary (Madhyamik) Examination of the West Bengal Board of Secondary Education or its equivalent examination may also apply. But the candidate must produce/ show the mark sheet and certificate at the time of admission, failing which candidature is liable to be cancelled.
JEXPO 2018 Application Form
The interested candidate can apply for JEXPO 2018 both in offline and online mode according to their suitability. Before filling up the registration form, the candidates must check the eligibility criteria mentioned above. The application form released on Jan 29, 2018. The last date to apply is March 05, 2018. The application procedure to apply in both the modes is provided below.
To apply via online mode follow the below steps:
Step 1:- Go to the link given at the top of this page. It will redirect to the official registration page.
Step 2:- Read the instruction carefully and click on "Apply Now" option.
Step 3:- Create a "login ID" and "password" by registering yourself.
Step 4:- Fill in the application form by entering the personal details and academic qualification.
Step 5:- Payment of application fee.
Step 6:- Download the application form and take the printout of the same for future use.
NOTE: The application fee payment will have to be made by the candidate in online mode through debit/ credit cards or net banking. The amount to be paid as registration fee for JEXPO 2018 is provided in the table below:
| | | |
| --- | --- | --- |
| S. No | Category | Amount |
| 1. | Applicable to all the candidate | Rs. 450 |
| 2. | For Kanyashree enrolees | Rs. 225 |
To apply via offline mode:
The prescribed printed OMR Application Form along with Information Brochure for JEXPO 2018 can be purchased from the registered WBSCTE counters and the Polytechnic college as listed in this article (under "Participating colleges" section)
on cash payment of Rs. 500/- (Rs. 250/- for valid Kanyashree enrolees) from 29th January 2018 to 5th March 2018 on all working days except for Sunday and 'gazetted holiday's (between 11.00 a.m. & 4.00 p.m. on Monday to Friday and between 11.00 a.m. & 1.00 p.m. on Saturday).
To know the guidelines to fill up the application form, visit "paste the link of the application form here"
JEXPO 2018 Exam pattern & syllabus
Candidates are advised to be well acquainted with JEXPO 2018 exam pattern in order to make the preparation more effective. Exam pattern gives the candidate an idea about the mode of exam, duration, subjects and marking scheme. Candidates can refer to the following table to get complete information about JEXPO 2018 exam pattern:-
S.No
Particulars
Details
1)
JEXPO 2018
April 29, 2018
2)
Shifts
First paper – Mathematics (10:00 a.m. to 12:00 noon)

Second paper- Physics & Chemistry (1:00p.m. to 3:00 p.m)

3)
Mode of Exam
Offline (pen- paper test)
4)
Medium of Question paper
English
Type of question
MCQs
5)
Duration of the test
2 hours (120 mins)
6)
Total Marks
200 (Mathematics- 100)

(Physics & Chemistry- 100)

7)
Sections
1. Mathematics

2. Physics

3. Chemistry
Syllabus: Latest revised syllabus on Mathematics, Chemistry and Physical Science of class 10 under West Bengal Board of Secondary Education (WBBSE) shall be followed for JEXPO 2018. The topic-wise syllabus is given below. The candidates who are going to attend the JEXPO 2018, they should check the exam syllabus carefully.
S. No
Subjects
Topics
1.
Chemistry
Atoms, Molecules and Chemical Arithmetic

Principles of Qualitative Analysis

Radioactivity and Nuclear Chemistry

Carboxylic Acids

Atomic Structure

Liquid State

The Periodic Table and Chemical Families

Chemistry of Non-Metallic Elements and their Compounds:

Coordination Compounds

Chemistry of Metals

Gaseous State

Application Oriented chemistry

Chemistry in Industry

Physical Chemistry of Solutions

Surface Chemistry

Chemical Energetics and Chemical Dynamics

Chemistry of Carbon Compounds

Hydrogen

Alcohols

Aldehydes and Ketones

Polymers

Solid State

Haloalkanes and Haloarenes

Introduction to Bio-Molecules

Environmental Chemistry

Chemical Bonding and Molecular Structure

Aliphatic Amines

Ionic and Redox Equilibria

Aliphatic Compounds

Ethers

Aromatic Compounds
Check complete syllabus here
Examination Center
The exam centre for JEXPO 2018 is provided below. Candidates need to choose one of the centres mentioned below during application form filling.
| | | |
| --- | --- | --- |
| S. No | Exam center | Center code |
| 1. | Kolkata-North | 10 |
| 2. | Kolkata-South | 11 |
| 3. | Kolkata-Central | 12 |
| 4. | South 24 Parganas | 13 |
| 5. | North 24 Parganas | 14 |
| 6. | Howrah | 15 |
| 7. | Hooghly | 16 |
| 8. | Purba Bardhaman | 17 |
| 9. | Paschim Bardhaman | 18 |
| 10. | Nadia | 19 |
| 11. | Murshidabad | 20 |
| 12. | Birbhum | 21 |
| 13. | Bankura | 22 |
| 14. | Purulia | 23 |
| 15. | Purba Medinipur | 24 |
| 16. | Paschim Medinipur | 25 |
| 17. | Jhargram | 26 |
| 18. | Malda | 27 |
| 19. | Uttar Dinajpur | 28 |
| 20. | Dakshin Dinajpur | 29 |
| 21. | Darjeeling | 30 |
| 22. | Jalpaiguri | 31 |
| 23. | Alipurduar | 32 |
| 24. | Coochbehar | 33 |
| 25. | Agartala, Tripura | 34 |
Applicants must indicate a second choice of Zone of Examination along with the first choice. Allotment of zone is fully at the discretion of the council subject to availability of the sufficient number of candidates in a Centre/Zone. Any change made by the Council is and no request for changing of Zone and/or Centre of Examination will be entertained under any circumstances. Applicants from outside West Bengal except Tripura have to choose the options of "Zone of Examination" from among the codes of districts Kolkata, Howrah, 24 Parganas (North) or 24 Parganas (South) only.
JEXPO 2018 Merit list
The official examination authority will publish the merit list likely on 18th May 2018. The Council will not communicate the JEXPO 2018 result to any individual applicant. No Rank Card will be issued by the Council to the merit listed candidates individually. There is no provision for post-publication scrutiny or review and inspection and hence any such request will not be entertained. Candidates who will obtain 'zero' mark either in 'Mathematics' or 'Physics & Chemistry' or did not appear in any of the two papers shall not be merit-listed.
A final merit list will be prepared by the official examination conducting authority after the declaration of result. The merit list will contain the names of the shortlisted candidates to whom the seats will be allotted in the respective programme. They have to report to the counselling venue in person along with the following set of documents (given below) for verification.
JEXPO 2018 Counselling
Admission of candidates in all the Polytechnics/Technological Institutions for the Academic Session 2018-19 for them mentioned hereinafter will be made through counselling. The detailed information regarding the counselling schedule will be provided here as soon as it releases. The candidates must report to the counselling venue which will be uploaded on the official website.
At the time of certificate verification at helpline centres, candidates should produce the following original certificates in support of the qualification and reservations claimed in the application for verification.
JEXPO 2018 Hall Ticket.
Mark sheet of the Qualifying class 10 Examination.
Date of Birth Certificate (SSC/Matriculation or equivalent Certificate).
Integrated Community Certificate issued by the competent authority in case of SC/ST/BC/EBC/ Minority candidates.
2 recent colour passport size photograph.
Physical fitness certificate from an Asst. Civil Surgeon.
One set of Photocopies of all the above certificates.
To get the JEXPO Counselling dates and schedule 2018 – Click Here 
NOTE: After verification of the Certificates, at the helpline centre, the candidate will get all his/her Original certificates back. The receipt of proof for producing original certificates shall be given to the candidate.
Participating Institute
The below-given list contains the names of the polytechnic college in which the shortlisted candidates will get admission. The list contains names of 144 colleges comprising of Govt sponsored and self-private institutes, its location, courses offered and hostel facility. The admission to the institute will solely depend on the following factors:
Marks scored by the candidates
Seat intake in each institute
Number of candidates appeared in the test
The college selected by the qualified candidates
Seat Reservation
The government of West Bengal has reserved the seat for the candidates belonging to reservation category. Candidates have to mention their reservation category while filling the application form of JEXPO 2018. Students claiming reservation are required to produce valid supporting documents in the prescribed format at the time of counselling in order to avail the benefit of reserved seats. The table given below contains the distribution of seats category-wise.
S. No
Category
Percentage
1.
Other Backward Classes (OBC)
as per Government Order
2.
Scheduled caste (SC)
22%
3.
Scheduled Tribe (ST)
6%
4.
District Quota (DQ)
20% seats of Polytechnics in each district / zone will be reserved for the candidates of respective districts / zone (remaining 80% seats for State Quota).
5.
Female Quota (FQ) in DQ
Out of the DQ seats 25% seats will be reserved for the female candidates

of respective districts / zone.

6.
Land Loser Quota (LLQ)

This means a person whose land has been acquired by the Government for public interest and who possesses proper certificate.

(i) 2% of total seats in all Government & Government sponsored polytechnics shall be kept reserved for the candidates of land loser category.
7.
Physically Handicapped
3% of seats be filled by following horizontal method of reservation.
Contact Details
West Bengal State Council of Technical and Vocational Education and Skill Development
Address: Karigari Bhavan, 4th Floor, Plot No. B/7, Action Area-III, Newtown, Rajarhat, Kolkata–700160
Phone No.: (033)2324- 7023
Email ID: [email protected]
If you have any query related to this article, then please comment in the box given below