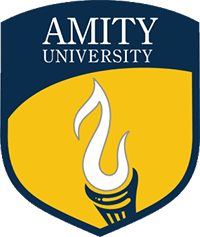 AMITY JEE 2018: Amity JEE called Amity Joint Entrance Examination is a National Level Entrance Exam conducted by Amity University. Amity JEE 2018 helps students looking for admission into various B.Tech courses administered by Amity University. University allows admission to more than 45+ courses in engineering in its 10 separate colleges through Amity JEE 2018. Pearson VUE is the authority responsible for conducting and managing Amity JEE Exam for the year 2018. Pearson VUE also has the right to decide about modalities of admissions and allotment of seats in Amity University. Amity University is a prominent educational organization in India with over 1,25,000 students studying numerous courses related to engineering. The Amity University has been established by an act of State Legislature and recognized by UGC through the Act of State Legislature. Find here complete details about the Amity JEE 2018 Entrance Examination like Application Form, Exam Schedule, Exam Pattern, Syllabus and Admission process of Amity University.
Amity JEE 2018 Exam Details
Exam Name

Amity JEE

Conducted By
Pearson VUE
Level
National Level Entrance
Courses Offered
Engineering Courses (B.Tech)
Mode of Exam
Computer Based Test – Online Mode
Exam Date
April 25th to May 10th 2018
Type of Questions
MCQ with a single correct answer.
Marking Scheme
Correct Answer: (+) 4 Marks
Incorrect Answer: (-) 1 Mark
Syllabus
Physics, Chemistry, Mathematics/Biology, Physics
Amity JEE 2018 Dates
The Amity JEE 2018 application form is available now and the registration process for Amity JEE 2018 will terminate in the month of March 2018. Candidates can book their Amity JEE Exam slot in the last week of March 2018. During Slot booking candidate need to book the test centre and date of exam. Candidates are suggested to select the exam center closest to their current location to make it convenient for them.
Subscribe For Latest Updates
Subscribed Successfully.
Already Subscribed.
Amity JEE 2018 Eligibility Criteria
Educational Qualifications: Minimum eligibility criteria for Amity JEE is that the candidate applying must have passed 10th and 12th Class or its equivalent exam from any recognized State board to appear in Amity JEE 2018 Entrance Exam.
Admission Open 2023

Uttaranchal University Admission Open
Apply Now!!
Applicant must have studied Physics, Chemistry, and Mathematics in their 11th and 12th class and also should have a minimum of 70% aggregate for seeking admission in B.Tech Computer Science programme at Amity University.
Amity JEE 2018 Application Form
Registration Process: Amity JEE 2018 application form is available in Online and Offline Mode. Candidates can visit the Admission microsite to register for Amity JEE 2018.
If any candidate wants to apply through offline mode then he/she must purchase the Amity JEE 2018 Application Form from the respective Amity campus.
Application Fee: Applicants need to pay Rupees 1100/- to submit Amity JEE application form. The application fee can be paid by Debit Card/Credit Card via ICICI Payment Gateway and Paytm.
Amity JEE 2018 Admit Card
Amity JEE Admit Card can be downloaded from the microsite where the candidate had previously filled the application form.
To download the Amity JEE 2018 admit card the candidates must log in to admission microsite and enter their registration number and password.
Applicants should schedule the Entrance Test first by submitting date and time slot to download the Amit JEE 2018 admit card. The Amity JEE admit card will be available 48 hours prior to the entrance exam date.
Candidates are advised to keep hold of Admit card after the Amity JEE Exam as it can be needed in later admission processes.
Amity JEE 2018 Exam Centres
Amity JEE Entrance Exam is conducted in 62 cities across 27 states in India and also in 3 abroad countries in 24 cities. Candidates can select the Exam Centre which is convenient for them during the slot booking process.
Note: Applicants should make sure that once the Amity JEE Exam Centre is selected and slot booking is completed then there will be no modifications can be done.
Amity JEE 2018 Exam Pattern
Questions Paper Format: The Amity JEE question paper has a total of 90 questions and the candidates will be having a maximum time limit of 120 minutes to complete Amity JEE 2018 Examination.
Amity JEE Exam Pattern: It is compulsory that the applicants must try to attempt all the four sections. For every correct answer (+) 4 marks will be awarded to the candidate whereas (-) 1 mark will be deducted for every wrong answer.
Amity JEE 2018 Syllabus
The questions present in the Amity JEE 2018 examination will be from the class 11th and 12th CBSE syllabus.
Subjects: The subjects that are covered for Amity JEE 2018 are English, Physics, Chemistry and Mathematics/Biology. The candidates need to attempt any one subject either Mathematics and Biology.
Amity JEE 2018 Results
Result of Amity JEE 2018 will be declared online. Amity JEE 2018 Results will be announced on the official website of Amity University in the 3rd week of May 2018. Candidates can check their result using the login credentials received during the application procedure.
Amity JEE 2018 Counselling
Interview: Based on the marks scored by the candidates in Amity JEE 2018 exam the merit list will be prepared by Amity University according to which the applicants will be scheduled for an Interview is respective Amity campus.
Documents: Candidates should carry all the related documents, marks sheet of the qualifying examination certificate, passport size photograph and Amity JEE 2018 admit card with them while attending an interview at Amity University.
Amity JEE 2018 Important Guidelines
While appearing for the Amity JEE 2018 entrance exam the candidate needs to make sure that he/she carry a print out of Amity JEE 2018 admit card along with the candidate's government ID proof (Aadhaar card, Voter ID, Driving License etc) to the exam centre. If a candidate forgets to carry these documents then he/she will not be allowed to sit for the Amity JEE 2018 exam.
Use of electronic/manual calculator is prohibited during the Amity JEE 2018 examination.
Admission will be made purely on merit basis. However, the candidate also needs to fulfil the minimum eligibility required for the program applied through Amity JEE 2018.
It is important for the candidates to punctual in the reporting time mentioned in the admit card so the latecomers will not be entertained in Amity JEE 2018 Exam centre.
Candidate can select maximum of two dates for appearing in the selection process. In case the candidate fails to appear in selection process even on the second selected date then no further dates will be given.