| | |
| --- | --- |
| Lovely Professional University 2019 Admissions Open | Apply Now!! |
| Application Open for Amrita Univ B Tech Admissions | Apply Now!! |
| SRMJEEE 2019 Admissions Open for BTech | Apply Now!! |
Anna University, Tamil Nadu will conduct TNEA 2019 for applicants seeking admission in the university under B.Tech course. The admission will be provided on the basis of class 12th marks thus, no entrance examination will be conducted. There are around 563 participating institutes which will offer TNEA Admission to desired candidates. Online registration will commence from the first week of May 2019 for only eligible applicants. Upon successful registration, the candidate can fill the application form of TNEA 2019 on or before the final date. After filling the form, aspirants will be issued with 10 digits random number which will be required as a tie-breaker. Applicants have to report at the specified venue for verification of documents. A merit list will also be prepared and candidates whose names will be present on the list have to participate in counselling process for TNEA Admission 2019.
Subscribe For Latest Updates
Subscribed Successfully.
Already Subscribed.
TNEA 2019
| | | |
| --- | --- | --- |
| S.No | Particulars | Overview |
| 1 | Name of Admission Process | Tamil Nadu Engineering Admissions |
| 2 | Also Known As | TNEA |
| 3 | Name of Conducting Institute | Anna University |
| 4 | Admission Process | Marks obtained in class 12th (qualifying exam) will be taken into consideration. There will be no separate entrance test. |
| 5 | Number of Participating Institutes | 563 |
| 6 | Availability of Seats | 1.5 Lakh (Approximate) |
| 7 |  Counselling mode | Online |
Schedule of TNEA 2019
The table below shows the schedule related to TNEA Admission 2019 which is generally released by the university. This schedule must be followed by candidates who wish for admission through TNEA 2019.
| | | |
| --- | --- | --- |
| S.No | Events | Schedule |
| 1 | Commencement of Online Registration | First week of May 2019 |
| 2 | Final date for Registration | First week of June 2019 |
| 3 | Generation of Random number | First week of June 2019 |
| 4 | Generation of E-call letter | First week of June 2019 |
| 5 | Commencement of Document Verification | Second week of June 2019 |
| 6 | Issuing of Rank/Merit list | Fourth week of June 2019 |
| 7 | Commencement of Counselling | Third week of July 2019 |
NOTE – For other States Quota Seats, the registration process will commence from the third week of June 2019 until the first week of July 2019.
TNEA Eligibility Criteria 2019
Applicants must check and meet the prescribed eligibility criteria of TNEA Admission. The criteria are vital for filling up an application form or else it will be rejected. TNEA Eligibility Criteria 2019 are mentioned below :
Important NOTE:
Manipal Academy of Higher Education provides Scholarships worth Rs. 26 crore for 28,000 students Every Year.
You too can be one of them?
–
Application Form has been Released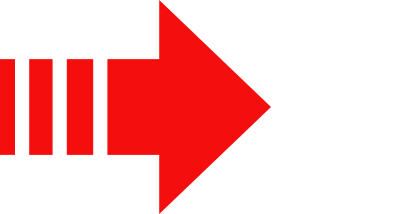 BE SURE TO APPLY
<==Click Here!!
NATIVITY
Residents of Tamil Nadu who have cleared their 8th to 12th standards within the state are eligible for TNEA 2019
Natives of Tamil Nadu who have passed any of the class from 8th to 12th outside the state are also eligible but they have to submit their Nativity Certificate.
Candidates whose parents are central government employees and working in TN for the last 5 years can also apply for TNEA Admission 2019.
Applicants whose parents are Public Sector employees or working in Government Recognized institutions for the last five years are also eligible.
Wards of All India service Tamil Nadu cadre officers can also apply for TNEA Admission.
QUALIFYING EXAMINATION
Applicants must have passed class 12th with Physics, Mathematics, and Chemistry with minimum aggregate. The table below displays the minimum aggregate required by different categories:
| | | |
| --- | --- | --- |
| S.No | Category | Minimum Marks in PCM |
| 1 | General Category | 50% |
| 2 | Backward Class including Backward Class Muslim | 45% |
| 3 | MBC & DNC | 40% |
| 4 | SC/SCA/ST | 40% |
ELIGIBILITY FOR MARINE ENGINEERING
Applicants applying for Marine Engineering should not be more than 25 years on the last day of submission of online application.
The candidate must have a height of 157 cm or above, a minimum weight of 48 kg and a normal vision.
TNEA 2019 Application Form
Only eligible candidates can fill the TNEA Application Form 2019. An application form will be made available separately for Home Quota Seats and State Quota Seats. The application form must be completely filled and submitted by applicants. For filling the application form for TNEA 2019 Admission, aspirants have to follow a step-wise procedure which is detailed below:
Step 1 – Online Registration
As the first step towards filling an application form, the candidate needs to register by using the valid phone number and email id. Applicants also have to provide details such as religion, communication, nativity, etc.
Step 2 – Application Fee Payment
Aspirants have to pay an application fee which is different for the different category. the payment can be made either in online mode or offline mode.
Step 3 – Filling of Application form
After fee payment, the applicant requires to fill details in the application form of TNEA 2019. The details that need to filled include personal and academic details. These details must be relevant and correct.
Step 4 – Submitting of form
Once the form is completely filled, applicants need to submit it on or before the last date of submission. Submitting after the last date will directly result in rejection of the form.
TNEA 2019 Application Fee
The application fee for different category candidates of Tamil Nadu applying for TNEA Admission 2019 is tabulated below:
| | | |
| --- | --- | --- |
| S.No | Category | Amount in INR |
| 1 | General | 500 |
| 2 | SC/ST/SCA | 250 |
TNEA Random Number 2019
This a unique feature of TNEA 2019. The random number will be generated for the candidates who have completed the application process. these numbers will never be the same for two applicants and are generated randomly. The reason behind TNEA Random Number 2019 is to help break a tie between 2 or more applicants. if the tie still exists, then the highest value of a random number is selected to break it.
TNEA E-Call Letter 2019
Aspirants will receive an e-call letter of TNEA 2019 on the official portal. This letter will include date, time and address for document verification. As per the schedule notified in the letter an applicant must report for the verification process. the candidate will also receive an email and SMS regarding the same.
TNEA Document Verification 2019
All applicants are advised to report at the TNEA Facilitation Center for verification of documents. The candidate must reach at the venue as per the schedule given in the letter. Applicants are required to carry original as well as the photocopies of original documents. Following documents need to be carried at the time of verification:
Class 12th Admit Card
Transfer Certificate
Income certificate
First Graduate Certificate
Certificate of Reservation
TNEA Merit List 2019
Anna University will publish a Merit List for TNEA Admission 2019. The list will be prepared on the basis of Class 12th marks. The marks secured in Physics, Mathematics, and Chemistry will be calculated out of 200 (Mathematics-100, Physics-50 and Chemistry-50). In case 2 or more applicants scores the same marks then an inter-se merit list will be released which will be determined by the below sequence:
Marks in Mathematics
Marks in Physics
Marks in Optional subject
Preference given to older age candidate
If the tie still remains, then the applicant will be assigned with a random number
NOTE – TNEA Merit list 2019 will be determined for each branch and category and also for all the participating institutes.
TNEA 2019 Counselling
Applicants need to participate in the TNEA Counselling 2019 as per the Merit list prepared. Candidates will be grouped according to the rank obtained. There will be five rounds of Counselling for TNEA Admission. For attending the counselling process, applicants need to log in to the official portal using email id and password. After logging in the candidate have to participate in the choice filling. Applicants must fill a number of choices in priority order which will increase the chances of their TNEA Admission 2019. For taking part in choice filling general category candidates need to pay Rs. 5000 while SC/ST/SCA candidates need to pay Rs. 1000. After applicants have filled their choices they need to lock them if they fail to do it, then the authority will lock them automatically.
TNEA 2019 Seat Allotment
Anna University will conduct TNEA Seat Allotment 2019 in five rounds. The result of the first round will be declared in the first week of July, 2019 and result of the last round will be declared later on. Aspirants can accept or reject the provisional seats offered to them. The seats will be allotted based on the rank obtained and selection of B.Tech programme and institute.
TNEA Cut-Off 2019
The authority will release TNEA 2019 Cut off for each round of seat allotment. The cut-off is the minimum marks required for TNEA Admission 2019 which will comprise of opening and closing marks of admission. The cut-off will be determined for each of the participating institutes according to category and branch. The cut-off for TNEA 2019 will be based on the category of candidates, sanctioned seats and the total number of applications received.
TNEA Participating Institutes 2019
Around 563 participating institutes of TNEA 2019 will offer admission to seekers. There is a total of 1.5 lakh seats approximately which are being offered by different participating institutes. Some of the top participating institutes are listed below:
Thiagarajar College of Engineering, Madurai
College of Engineering, Anna University, Chennai
Adhiyamaan College of Engineering, Hosur
PSG College of Technology, Coimbatore
TNEA Seat Reservation 2019
Some seats will be reserved for SC, ST and SCA categories. These seats will not be allotted to general category candidates. The table below displays the seats reserved for different category of applicants:
| | | |
| --- | --- | --- |
| S.No | Category | Percentage of seats reserved |
| 1 | Open Competition | 31 |
| 2 | Backward Class | 26 |
| 3 | Backward Class Muslim | 3.5 |
| 4 | Most Backward Class & Denotified Communities | 20 |
| 5 | Scheduled Caste | 15 |
| 6 | Scheduled Caste (Arunthathiyars) | 3 |
| 7 | Scheduled Tribes | 1 |