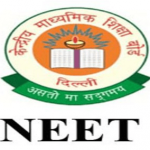 NEET 1st Seat Allotment Result 2018: Medical Council Committee (MCC) is the official authority which conducts NEET online counselling every year. NEET 2018 Counselling Final result and allotment letter for round 1 is now available. Registered candidates can check and download the result and seat allotment by clicking on the link given below. This year (2018), MCC started receiving applications from the NEET 2018 qualified students from 13th to 19th June 2018 in online mode. During the registration process, candidates were allowed to choose the colleges and lock according to their preferences. After receiving all the applications, the official authority prepares a list of seat allotment. The list is scheduled to published on 22nd June 2018 (today) in PDF format at the official website. Through this article, candidates can get the detailed information and download the NEET 2018 first seat allotment list.
NEET 2018 Counselling Latest Update:


NEET 2018 Final Result and seat allotment letter for the first round is now available. Registered Candidates can download the result in PDF format and seat allotment letter (if they are satisfied with the allotted college). To download the seat allotment letter, candidates need to enter roll number. Required Links are provided below. 
Subscribe For Latest Updates
Subscribed Successfully.
Already Subscribed.
Revised Results for First Round of Counselling of NEET 2018 All India Quota Seats has been released. The eligible students of first round of NEET 2018 Counselling can check the results from here.
NEET 1st Round Seat Allotment Results Released
To check and download NEET 2018 seat allotment result (Round 1) of 15% AIQ counselling –
Click here
To check MBBS seat allotment result in Deemed Universities – Click here
To check and download NEET 2018 seat allotment result of AMU – Click here
Check the result of NEET 2018 seat allotment of BHU – Click here
(The link will be made available as soon as NEET seat allotment result is released.)
NEET 2018 Seat Allotment Schedule – Round 1, 2, Mop-up
| | |
| --- | --- |
| NEET 2018 Seat Allotment Activity | Date |
| NEET 2018 Entrance | May 6, 2018 |
| Declaration of NEET result 2018 | June 4, 2018 |
| NEET 2018 First counselling round (AIQ + Deemed/Central) | June 12 to 24, 2018 |
| NEET Seat allotment result 2018 of first counselling | Third week of June 2018 |
| NEET Second counselling round (AIQ + Deemed/Central) | July 6 to 12, 2018 |
| NEET Seat allotment result 2018 of second counselling | Second week of July 2018 |
| NEET Mop-up counselling round (Deemed/Central) | August 12 to 22, 2018 |
| Neet 2018 Seat allotment result of mop-up counselling | Third week of August 2018 |
| NEET state counselling begins | July 2018* |
How to check NEET 1st round seat allotment results 2018?
Go to the official site for round 1 counselling seat allotment result i.e mcc.nic.in or cbseneet.nic.in
Choose the NEET First-round Counselling Results 2018 link.
Put in your registration/roll number as well as other required areas.
Select Submit button.
Save the results for future reference.
Please be conscious of that your roster number since that's crucial that you understand seat allotment result. In the end of counselling of NEET 2018 seat allotment, if seats remain, subsequently MCC will move them to say counselling quota seats. This will make sure that no seat goes empty and applicants become penalizing seats.
NEET Round 1 seat allotment 2018 Result PDF
Today it's time to inspect that the NEET Round 1 seat allotment contributes to june 22nd. The students who undergo allotment from the NEET first-round Seat Allotment, Pupils will need to take all of the records with their own various colleges during linking. The coverage at the colleges from June 23rd into 3rd July 2018 for people got seats and curious to combine respective allocated compilation. If candidate maybe perhaps not enthusiastic about 1 st round results, are able to submit an application for instant round counselling. Secondly Round seat allotment results will soon likely probably be pronounce on July 12th.
NEET Seat Reservation 2018
Even though all states have their very own reservation standards for The seat booking of NEET 2018 is appropriate just for 15 percent AIQ MBBS/BDS admissions. Even the 15 percent AIQ MBBS seats are broken up amongst earmarked categories as specified in the table below.
AIQ Seat Reservation of NEET 2018
| | |
| --- | --- |
| Category | Percentage of seats reserved |
| Other Backward Classes (OBC) | 27% |
| Scheduled Caste (SC) | 15% |
| Scheduled Tribe (ST) | 7.5% |
| Physically Handicapped (PH) | 5% |
NEET 2018 was held on May 6, 2018 and its result is going to At the finish of each NEET counselling round, the NEET 2018 seat allotment result will probably be published. As a way to pass the exam, applicants need to score at least 50th percentile (40thpercentile to get SC/ST/OBC category).
What after the publication of NEET 2018 first seat allotment list?
First round seat allotment list contains the name of the registered applicants and college allotted to them. The college for MBBS programme is allotted to a particular candidate based on NEET 2018 Score. Registered candidates must check their name in the seat allotment list. If they are satisfied with the college allotted to him/her, then they must freeze or lock the seat and report to the college within a specified time. Candidates need to report to the allotted college in between 23rd June to 3rd July 2018.
To download the NEET 2018 first seat allotment list – Click Here
NEET Seat Matrix for Medical and Dental Colleges
| | |
| --- | --- |
| Category | Seats |
| JIPMER MBBS Seats | 200 |
| AIIMS MBBS Seats | 707 |
| Telangana, Andhra Pradesh and J&K MBBS Seats | 8750 |
| Total Seats eligible for NEET counselling (All India and State Counselling) | 63735 |
| All India 15% Quota Seats for MBBS Counselling (Excluding Telangana, Andhra Pradesh and J&K) | 8248 |
| Total seats under respective state counselling (Including Telangana, Andhra Pradesh and J&K) | 55467 |
| Total MBBS seats in India | 64642 |
Candidates that buy seat allocated Must report to dental or medical faculty according to the program. Within program days after round 1 seat allotment, colleges will complete coverage statutes. New enrollment for round 2 and exercising of locking and choices are also achieved on official site.
NEET Second Round Seat Allotment Result 2018
For Round 1 as there is Free Exit & Free Entry candidates can resign from their allotted seat in First Round if he/ she is not satisfied with the allotted seat and can still participate in Round 2 with original User ID & Password of Round 1. Candidates who are allotted a seat in Round 1 but do not join are also eligible to participate in Round 2.
Who are eligible for 2nd Round of allotment?
Candidates eligible for seat allotment in the 2nd round would be from one of the following categories:
Category I: Registered candidates who did not get any seat allotment in the 1st round.
Category II: Registered candidates who have secured seat under reserved quota & whose 1st round of allotted seat got cancelled during the document verification on reporting for admission will be considered for allotment of seat in the next round of seat allotment, with changed Category, subject to availability of seat in the respective category.
Category III: Candidates who have reported at the allotted institute during the 1st round of allotment and submitted willingness for second round up-gradation as Yes.
Category IV: Candidates who have been allotted a seat but Not Joined.
Category V: Candidates who have resigned from the allotted seat of the first round.
Documents are required at the time of Joining/ Reporting in allotted Medical / Dental College
Original documents (along with attested photocopies of documents) for admission to undergraduate medical courses for admission to 15% of total seats on All-India basis required at the time of joining in allotted Medical / Dental College are as mentioned below.
Admit Cards of Exam issued by Central Board of Secondary Education (CBSE).
Result/ Rank letter issued by CBSE.
Date of Birth Certificate (if Metric Certificate does not bear the same) (iv) Class 10th Certificate.
Class 10+2 Certificate
Class 10+2 Marks Sheet
Eight (8) Passport size photograph same as affixed on the application form.
Provisional allotment letter generated online.
Proof of identity (Aadhar/ PAN/ Driving Licence/ Passport)
For NRI/ OCI candidates appearing for Deemed Universities following documents are mandatory: a) Passport copy of sponsorer b) Sponsorship affidavit (stating that sponsorer is ready to bear the expenses for the whole duration of the study) c) Relationship Affidavit (Relation of Candidate with the sponsored)
The Candidate should also bring the caste certificate, if applicable:
FAQ about NEET 1st Round Seat Allotment Result
Candidates can save and download the PDF by clicking on the link given. PDF contains frequently asked questions related to NEET 2018 Counselling. To download the PDF  – Click Here.
What is a free exit for Ist Round mean?
Ans: Free exit for Ist Round means if a candidate allotted a seat in Ist Round and even if candidate does not report/join the allotted college he would not be penalized and eligible for subsequent rounds.
Are there any more rounds of Counseling for AIQ/ Deemed/ Central Universities?
Ans: No, as per Hon'ble Supreme Court Order in W.P. No. 76 of 2015 Ashish Ranjan & Ors. Vs. Union of India & Ors. Only two rounds are allowed for All India Quota Counseling. As per the directions of Hon'ble Supreme Court of India in W.P. (c) 267/2017 DAR-US-SLAM
EDUCATIONAL TRUST and Ors. Vs. MEDICAL COUNCIL OF INDIA and Ors. Dated
09.05.2017.
Candidates joined in 2nd round of counselling in 15% All India Quota will not be allowed to vacate seat.
Please note that Registration facility will be available before start of 1st Round on date as notified in Counseling Schedule and Candidates who could not register at beginning of 2nd Round. Candidates who have already registered during 1st Round need not register again. Also, Fresh Registration will be available before mop-up round of the counselling to be conducted by the DGHS.
If anyone has a query related to this article. Then please inform us by writing in the comment section given below.