Dost Seat Allotment 2nd List has been released on 19th June 2018. Candidates who have registered themselves can check their name in the list. Those candidates whose names are mentioned in the Seat Allotment 2nd list have to report to the college from 20th June 2018 to 25th June 2018. The seats are allotted based on the choices made by the candidates during the exercise of Registration and Web Options.
Subscribe For Latest Updates
Subscribed Successfully.
Already Subscribed.
Update: Candidates applied for Special Drive Phase Registrations from 14th August to 16th August 2018 can check seat allotment result on 17th August 2018. Click Here to see DOST Special Drive Phase Result.
| | |
| --- | --- |
| Lovely Professional University 2019 Admissions Open | Apply Now!! |
DOST 2018 – Criteria For Seat Allotment
The merit lists are prepared on the basis of the aggregate marks obtained in the intermediate examination.
However, In case of a tie i.e. students obtain the same percentage of marks, the following order of priority is exercised to assign a rank to a candidate:
Important NOTE:
469 companies offered 5684 jobs to SRM University Students You too can be one of them? – SRM 2019 Application Form has been Released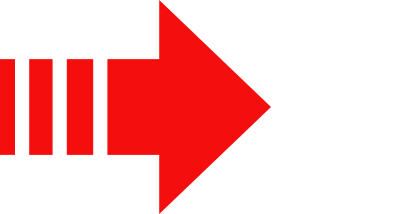 MAKE SURE YOU APPLY
<==Click Here!!
Marks obtained in the subject opted for pursuing an Undergraduate degree.
Marks obtained in English
Age (candidates older in age shall rank higher)
In the preparation of merit list the following priority is exercised:
Candidates who had qualified the exam in one attempt shall be given preference over candidates who passed it in parts.
The latter shall be considered for admission only after the former has been accommodated.
Important Dates for DOST 2018
Event
Date (tentative)
Notification
8th May 2018
Registration and Web options
10th May to 26th May 2018
Registration with a late fee of Rs. 400/-
27th May to 29th May 2018
Seat allotment- First list
4th June 2018
Reporting to colleges in phase I
5th June to 12th June 2018
Phase II web options by sliding
5th June to 14th June 2018
Seat allotment- second list
19th June 2018
Reporting to the Colleges phase II
20th June to 25th June 2018
Last Phase web options
20th June to 27th June 2018
Seat allotment –Final List
30th June 2018
Reporting to the Colleges last phase
2nd July to 4th July 2018
Commencement of Semester I
2nd July 2018
Intra College Phase
5th July to 7th July 2018
Seat Allotment
10th July 2018
Special Drive Phase Registrations
14th August to 16th August 2018

Registration fee is Rs.400/-

Special Drive Phase Web Options
14th August to 16th August 2018
Web Options for Intra (with in) College Sliding (ICS-IV)
14th August to 16th August 2018
Seat Allotment
17th August 2018
Reporting to Colleges by Students
18th August 2018
DOST Seat Allotment
Candidates who have registered themselves for 2nd phase of Seat Allotment can follow the steps to access Seat Allotment 2nd List –
Visit the website DOST Telangana or Click Here
Click on the link of 'Candidate Login'.
Enter DOST Id and PIN.
After login the account, a candidate can check 2nd List of Seat Allotment.
Admission Procedure for DOST 2018 After Allotment of Seats
After a seat has been allotted, the candidate has to perform the following actions:
Candidates should verify Aadhar Number linked with their Mobile Number by visiting the website https://resident.uidai.gov.in/aadhaarverification.
Link mobile number with Aadhar and Name, Date of Birth, Gender should be according to the High School Mark sheet/Certificate.
Candidates should visit the website of DOST Telangana https://dost.cgg.gov.in/
At the time of Registration for DOST, Candidates have to pay Rs.200/-.
OTP will be shared on the registered mobile number linked with Aadhar, Use that Registration Number to complete the registration process.
Candidate's DOST Id will be generated which will be valid till Admission process.
The admission of candidates shall be made in three phases.
Important Documents required for Admission
Report at the allotted college with all the original documents. The following documents shall be required:
Aadhar Number
Mobile Number linked with Aadhar Number
Recent passport size photo.
Caste Certificate (If applying under any reservation).
Income Certificate (Required if scholarships are claimed).
Sports, NCC, NSS, CAP and PH scanned certificate copies in case of availing admission under the special category.
Note:
Pay the admission fee as prescribed by the college. The principal of the college shall confirm the admission issuing a printed slip.
In case, you are not satisfied with the allotted seat, you do not have to report at the allotted college. Participate in the subsequent Web Options Phases.
DO not select the course or medium in which not interested.
Keep registered mobile number working until admission process completes successfully.